In a context of turbulent supply, opting for recycled parts in body repair is an interesting choice for several reasons.
First of all, let's remember that these are, after all, used original parts, certainly, but manufactured in the same factories and under the same conditions as the vehicles that will receive them. In addition, for several years, the companies that supply them have implemented rigorous quality control processes and a transparent classification of the condition of the parts, calculated in preparation time to the nearest half hour. A recycler who sends parts that do not match the quality expected by bodyshops puts his business relationships at risk. And finally, the Quebec network of recyclers combines a large inventory, a major asset when new original or similar parts are out of stock.
Simon Matte, President and CEO of the Association des recycleurs de pièces d'autos et de camions du Québec (ARPAC), which includes 71 of these recyclers, goes further. "We're talking about green parts here, an important link in the circular economy. What's more, while post-collision repair costs are constantly swelling, using cheaper recycled parts, where possible, reduces the bill accordingly."
Respect the contract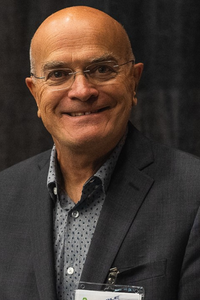 As Matte points out, recycled parts are a winning choice when the contract between the insurer and its customer allows it. In the case of replacement value, for example, the customer will expect his car to be repaired exclusively with new original parts.
"In the normal course, yes," says Vincent Lacasse, LKQ's director of sales for Eastern Canada. "However, we are seeing an increase in demand for recycled parts, even in this type of coverage. The equation is simple, on the one hand we explain to the customer that he may have to wait months for his car because of the lack of available original parts, and on the other hand the insurer can offer him the option of recycled parts so that he can get his repaired vehicle back much more quickly. It doesn't make sense to leave a car at the bodyshop for months waiting for the missing $50 part."
Lacasse, who represents a company that supplies all three categories of replacement parts–original, equivalent and recycled–also mentions that while waiting for original parts, temporary repairs with recycled parts are sometimes done to get the car back on the road in the meantime, in agreement with all parties.
Pressure on inventories
Lacasse estimates that 25,000 retired vehicles in Canada are needed to meet the annual requirement for used auto repair parts. Their availability has been reduced by the decrease in the number of vehicles deemed total losses, the fact that motorists are keeping their cars longer, but also by the export of these severely damaged vehicles to markets where their return to the road after repair is less demanding. This puts pressure on inventories and could push prices up, which does not appear to be the case at this time.
One thing is certain, Mr. Lacasse, like Mr. Matte, has been communicating with bodyshops and insurers for a long time to remind them that the recycled parts option contributes to significantly reducing total repair costs.
"Opting for recycled parts in collision repair can mean the difference between a total loss and a vehicle that can be put back on the road," says Charles Aubry, Account Manager, Quebec and French Maritimes for Progi. "Our ProgiParts platform will offer replacement parts according to the filters imposed by the contract. The customer who pays for insurance that promises genuine parts expects to have new parts on their wrecked vehicle. However, we see that there are agreements and creativity to reduce waiting times and frustrations. A vehicle that has been sitting for months waiting for a part may eventually need a new battery or serious brake service. Who is going to pay for this extra work?"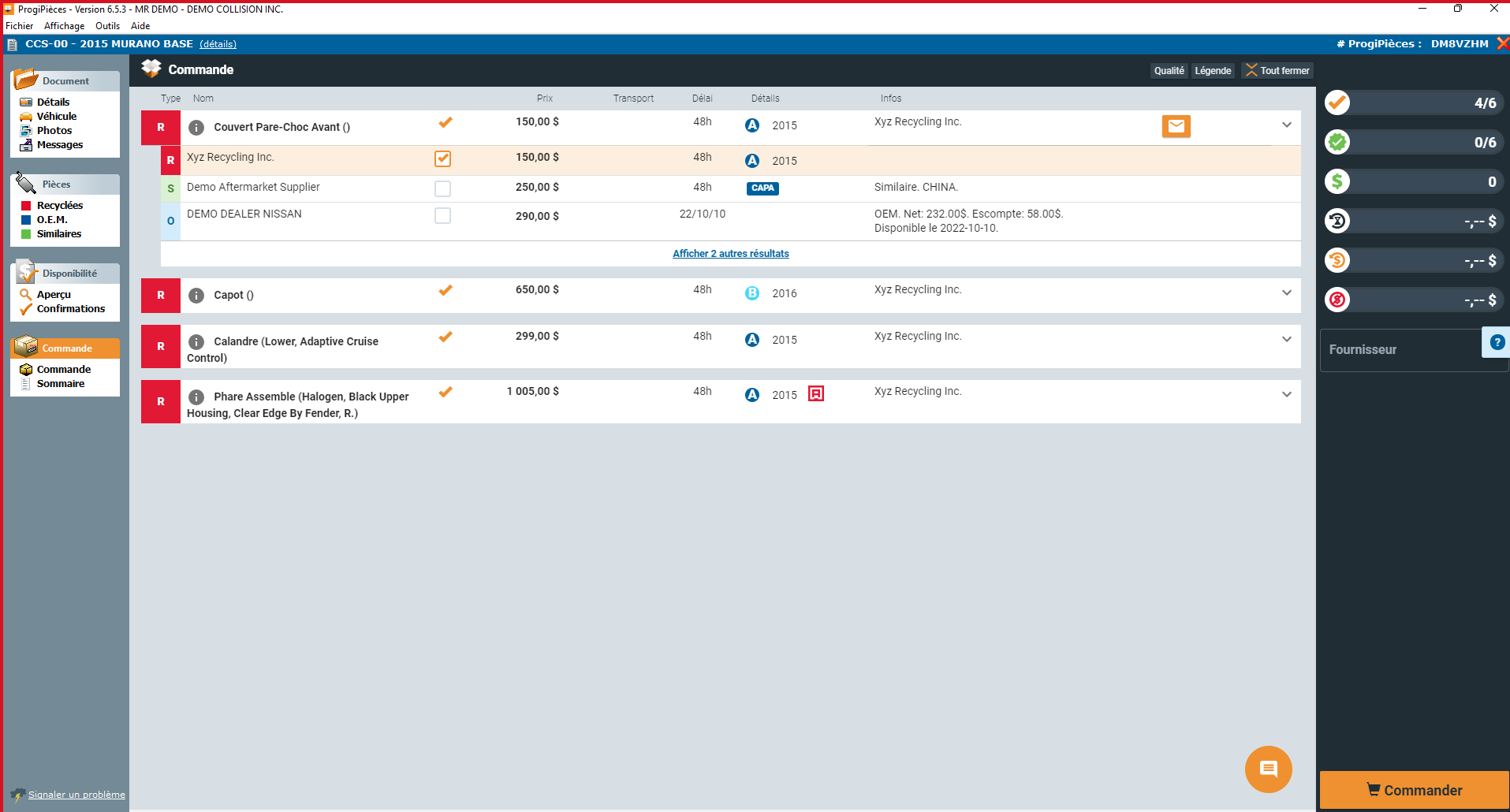 A question of safety
That being said, under no circumstances should the automakers' repair processes be overlooked when choosing one of the part categories. "In certain cases related to safety, for example, it is absolutely necessary that the repair be done with a new part from the manufacturer," says Alexandre Rocheleau, marketing captain at Progi.
Progi is also conducting a pilot project on its ProgiPix auction platform in the form of the Reserve, allowing recyclers to guarantee parts from vehicles purchased from the insurer. "A recycler could pay less for the vehicle if he makes an agreement with the insurer for the future supply of the parts he will collect from the vehicle," says Rocheleau.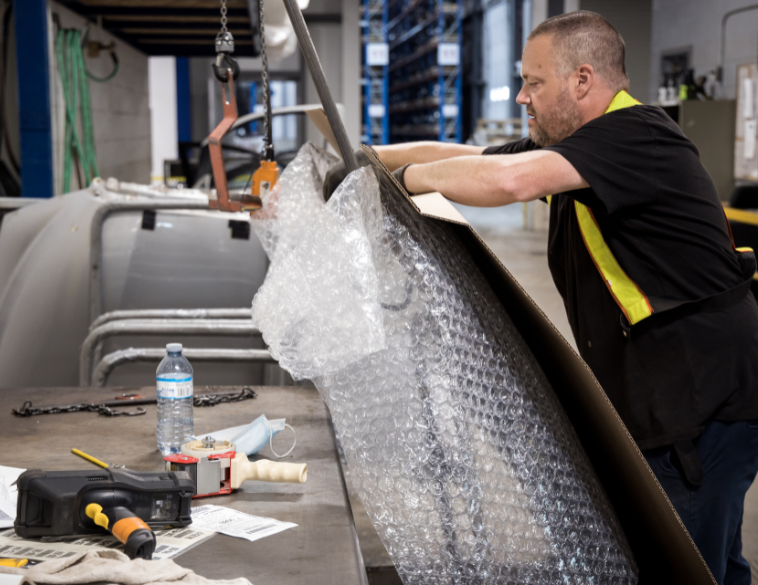 Circular economy
On all sides, there is a desire to develop solutions to the challenges of supply and preservation of resources. "Our industry has adapted to meet bodyshop expectations for quality, including training and offering newer parts. An estimated 10% of replacement parts used in repairs are recycled parts," Matte estimates. "However, there is a reported migration to this category of parts and similar solutions due to cost and accessibility issues. We are also working to gradually introduce new categories of parts to respond to technological developments, such as the electrification of transportation. We will also be re-launching an awareness campaign about airbags, which we have been recycling for the past decade and which make a big difference in the cost of repairs."