Advancing vehicle technology means the lines between collision and mechanical repair will continue to blur.
As vehicles become more complex and continue to evolve, so do the repair procedures required to fix them. Where once there was a clear distinction between collision and mechanical repairs, that line is becoming increasingly blurred. A vehicle that's been involved in a collision could have extensive damage to sensors and wiring, which in turn could affect the operation of mechanical aspects such as steering and braking. 
On top of that, the automotive service industry is grappling with an ongoing technician shortage, which provides additional challenges. Chris Chesney, Vice President of Training & Organizational Development at Repairify, explains that the situation is so acute that even progressive collision centres are struggling to find talent. And with the need to repair these vehicles, many are choosing to partner with diagnostic solutions providers like Repairify, and/or invest in mobile mechanical technicians to assist them during the repair process. Another option is to partner with or integrate with an existing mechanical service/repair operation in the local area. 
Identifying skills
Chesney also notes that while the auto collision and service repair industry has traditionally tended to categorize technicians based on their skill levels, such as A, B, C and D—in today's environment, an "A" technician might struggle to repair some aspects of a vehicle—simply because technology is changing so fast, it just isn't possible to learn everything. "We [as an industry] need to educate technicians on specific skill sets and competencies," Chesney explains. An example of this would be having data networking skills to solve problems with computer networks onboard vehicles that are impacted by the need for both collision and mechanical repairs. "The tech is able to solve these issues no matter the make or model of vehicle, because these systems are standardized, and they have the training and competency to be able to do it."
By analyzing needs from a skill and competency standpoint, shops stand a much greater chance of ensuring they hire and utilize the right people, performing the right tasks, which lead to repairs (both collision and mechanical), done properly; a safe, fully functioning vehicle and a satisfied customer.
At Simplicity Car Care, Vice President Domenic Prochilo notes that because diagnostic and calibration requirements and tools are more of a "moving goal post" in today's shop environment, there are some things that collision centres and networks need to consider. A key one is some sort of internal training certification that acknowledges a technician has not only completed the necessary training; but has a proven track record of "memory learning" through validated testing.   
"At Simplicity Car Care, we firmly believe that the accreditations and certifications that are available are invaluable," Prochilo says. "They illustrate that technicians are trained and that the location has the correct tools to repair a vehicle to OEM specs."
Managing costs
On the downside, the costs associated with such training and development can be very costly, which is why OEMs can play a key role in streamlining the tools and training required. "We're seeing garden variety OEMs doing a good job with this," Prochilo explains, though he notes there are still opportunities for improvement, particularly around 3D Measuring and Scanning tools.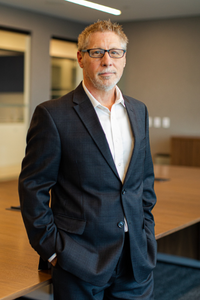 At Fix Network, the trend towards greater integration between collision and mechanical repairs has resulted in more locations that combine collision, mechanical and glass repairs all under one roof, as well as the ability for the network to conduct relevant training and skills development at its dedicated training centres, which encompass all-four brands, Fix Auto/ProColor, Speedy Auto Service and NOVUS glass. Stu Klein, Technical Trainer, for Fix Network, explains that it all comes back to minimizing delays in the repair process. "Integrating collision and mechanical repairs makes more sense from a cycle-time perspective," he says, meaning that not only can a collision shop deliver more efficient repairs, but it can also raise the quality and consistency of the process by controlling all aspects of the repair in-house. This not only leads to better repairs and better results but a better reputation for the business as well.