Collision damage estimating software must continually evolve to keep pace with new technologies. Let us take a look at how software providers are navigating this shift.
Mitchell International's Vice President of Sales and Service for Repair Products, Jack Rozint, provided a detailed explanation of this new paradigm. "Our Mitchell Cloud Estimating platform is the premier collision damage estimating solution. The platform is accessible from any internet-connected device and provides direct access to all of the vehicle manufacturer's repair procedures. Analyzing damage with accurate repair procedure data in hand saves a tremendous amount of time. As the solution is cloud-based, it is easy for collision repair shops to integrate it across their entire operation. We should also point out that Cloud Estimating covers both passenger and commercial vehicles."
Increasingly Complex Estimates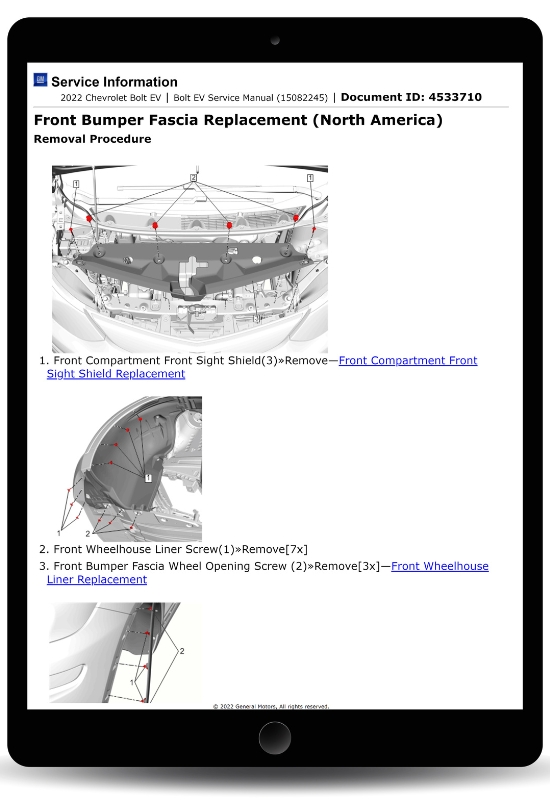 We asked Rozint how the evolution of automotive technology, including advanced driver assistance systems, has resulted in greater complexity in completing estimates. In his opinion, this illustrates how important it is to have access to vehicle manufacturers' repair procedures when preparing damage estimates, and also when preparing the actual damage repair plan. In addition, because Cloud Estimating is accessible via the internet, it can link to Mitchell's DaaS (Diagnostic as a Service) platform. "While preparing the damage estimate, not only can estimators access OEM procedures, but they can also access diagnostic trouble code links that may show up during the initial vehicle data scan which is used to flag any dynamic or static calibrations that may need to be performed. The shop can then document and demonstrate that the necessary diagnostics and repairs have been performed. Putting all repair-related information in the estimators' hands is our approach to ensuring that nothing is missed in the process."
A number of discussions are taking place regarding the integration of artificial intelligence into the estimating process. According to Mitchell's Vice President, this technology can be used to validate preliminary estimates, for example by questioning the decision to replace rather than repair a component. "We believe that AI-based solutions will advance as the technology develops and is adopted by customers. For now, our focus remains on providing collision repairers with the best information to make accurate damage estimates and, most importantly, to support them throughout the repair process so that they can deliver accurately and safely repaired vehicles to their customers as quickly as possible," concludes Rozint.
Right Parts, Accurate Procedures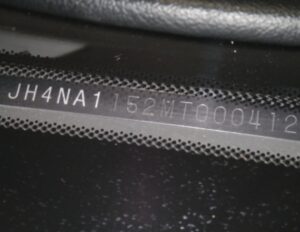 At Solera, Senior Director of Product Management for Automotive Claims, David Davoodi, describes how the Qapter estimating tool is built on the Audatex estimating platform. The data for the platform comes directly from the company's own database of vehicle build sheets, OEM procedures and Audatex methodology to ensure that each estimate has all the information it requires. Qapter Estimating users also have access to the data required to calibrate the advanced driver assistance system (ADAS) components involved in the repair. The Qapter platform also guides the estimator through the analysis and calibration required after the removal or replacement of cameras, radar sensors and other ADAS-related components.
"In addition, with our AudaVIN feature, the 17-digit vehicle identification number (VIN) opens up access to the specific build sheet for that vehicle—when available—to ensure the correct replacement parts are identified. This is particularly important when you consider how many windshields, mirrors and other parts may require special calibration despite being the same year and model vehicle."
Avoiding Errors
At Carrus, Melinda English explains that the CollisionWay platform complements the estimating software commonly used by collision repair shops, such as Mitchell or Solara. "The information from the estimating systems is uploaded into the software that generates the invoices. This conversion into a work order allows us to track the repairs that need to be performed and the state of the vehicle throughout the repair process."
This automatic data entry reduces the risk of errors. The CollisionWay software also allows the production of department-specific reports. These dashboards provide year-over-year comparisons or analysis by the department. This makes it easier for the manager to measure the sale of parts and labour or, in more specific detail, the use of new or recycled parts. It is a tool that can be very interesting for a shop that adds new services, such as ADAS calibrations, and would like to evaluate the profitability of these services.