Pam Kacan is keen to take her family-owned windshield and automotive repair business to a higher level as part of the NOVUS Glass network.
Chatham, in southwestern Ontario, is the location of the newest facility to join the quickly expanding family of NOVUS Glass businesses.
Specializing in auto glass repair and replacement, NOVUS Glass encompasses more than 1,300 points of service worldwide. Pam Kacan, who owns and operates NOVUS Glass Chatham, has been associated with the auto glass repair industry for the past 16 years.
She started in the trade by assisting her father in his successful automotive glass repair business. Watching him at close quarters, Kacan quickly learned the nuances of running a successful auto glass shop and applied these principles when she established her own operation.
Logical step
After listening to her business partners Darren Hewitt and Patrick Schaffner, Kacan felt that joining the Fix Network and NOVUS Glass was a logical move to give her business an operational edge.
"NOVUS Glass is leading the way in repair and replacement technology. Its pioneering crack repair system means huge savings for our customers. NOVUS Glass' technology allows us to repair the most difficult cracks that other companies are not able to repair," she added.
Daryll O'Keefe, Regional Vice President for Fix Network Ontario, welcomed NOVUS Glass Chatham to the network, saying that the new facility will be able to offer advanced glass repair services to one of the most thriving communities in Ontario.
"We're extremely pleased to welcome Pam Kacan and the Chatham team to the NOVUS Glass family," O'Keefe said. "Our teams are working closely with them to ensure that they receive complete access to the network's benefits such as marketing support, training and management tools they need for taking their business to the next level."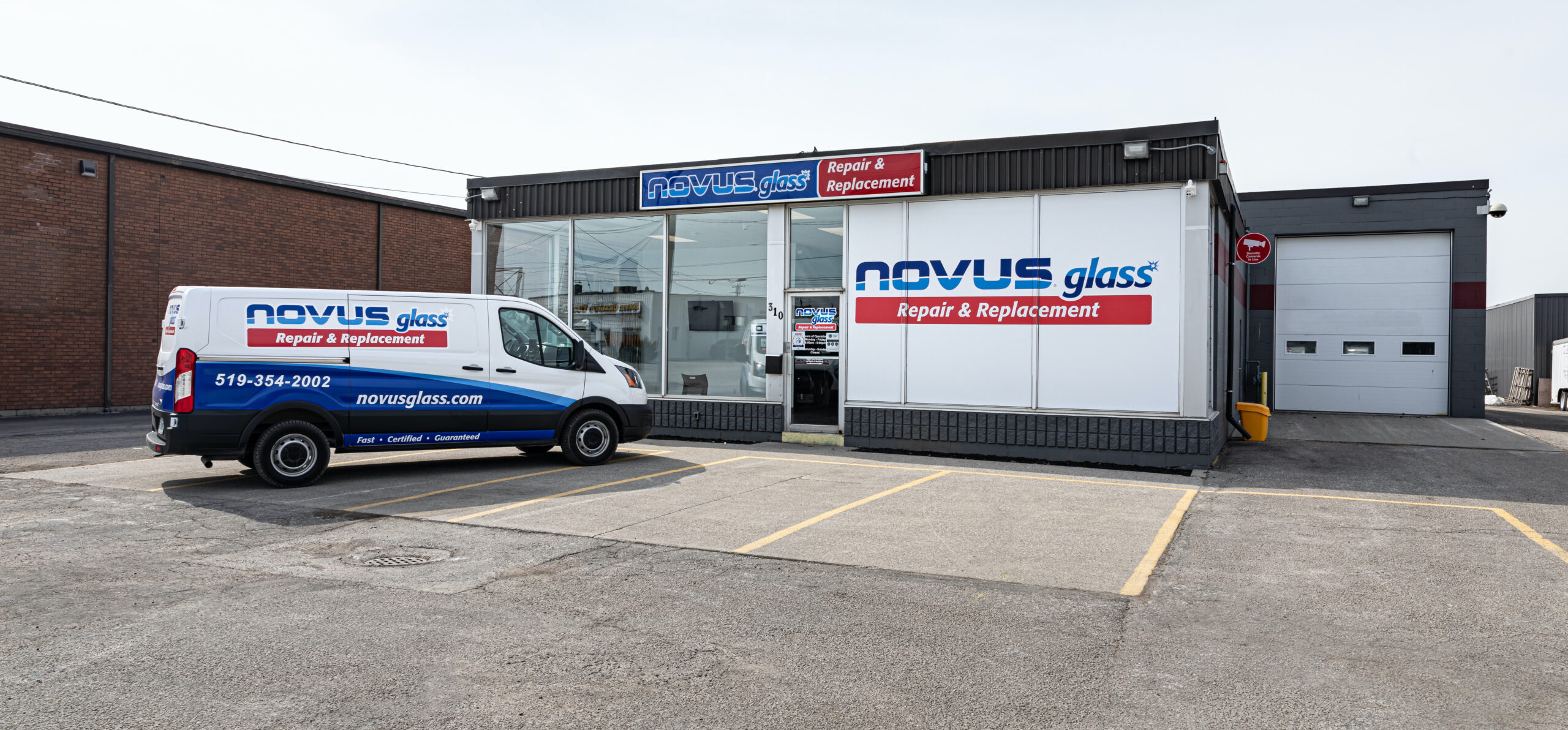 Top ranking
The addition of NOVUS Glass Chatham to the network marks yet another achievement for NOVUS Glass, which, in January this year, took the #1 ranking for Auto Glass Franchise in Entrepreneur Magazine's 2021 Annual Franchise 500 listing. Also ranking #4 for automotive service franchise, and #140 for the overall franchise, NOVUS continues its reign as the leader of automotive glass franchise systems.
Entrepreneur magazine's Franchise 500 is the world's first, best and most comprehensive franchise ranking. Recognized by entrepreneurs and franchisors as a top competitive tool of measurement, the Annual Franchise 500 ranks franchise companies based on exceptional performance in areas including financial strength and stability, growth rate, and brand power.
For decades, NOVUS Glass has led the rankings in the auto glass repair industry illustrating the strength of this particular business opportunity.
---
NOVUS Glass: Raising the Standard
For close to 50 years, NOVUS Glass has been recognized as the industry's research and development leader in auto glass service, with over 50 million repairs performed. As vehicle technology continues to evolve, so does NOVUS Glass with 27 patents for glass repair products and a dedicated research and development team working toward more.
NOVUS Glass is part of Canada's largest automotive aftermarket services network with over 75 points of service in the country and 1,300 points of service worldwide. As a long-standing trusted brand, NOVUS customers have come to rely on the experts for their windshield repair and replacement needs.
Additionally, NOVUS technicians can repair more windshields with greater optical clarity and structural integrity than any other system in the industry. The work performed by these technicians is guaranteed for the life of the windshield. At NOVUS Glass, most windshields can be rescued from cracks, chips and dings with superior skill and cutting-edge technology. The limitations of many other auto glass repair providers often result in unnecessary replacements, which can harm the environment.
NOVUS Glass' proprietary resins, tools and techniques restore to the highest level of optical clarity in the business and outperform all others in chip and long crack repairs—often over 12" (30 cm) long—with all repairs guaranteed. With their Repair First, Replace When Necessary philosophy NOVUS Glass' highly-skilled technicians endeavour to repair 55% to 80% of windshields whenever possible, only resorting to replacements when necessary.