​A partnership is enabling scrap tires to be removed and recycled from even the hardest-to-access areas.
While pollution remains a serious global problem, there are numerous organizations around the world that are making sterling efforts to clean up environmental hazards, from chemicals to discarded finished products including plastic waste and scrap tires.
Making waves
Here in Canada, a partnership between Tire Stewardship British Columbia (TSBC) and the Ocean Legacy Foundation (OLF) is literally making waves when it comes to collecting and recycling scrap tires across British Columbia including hard-to-access coastal areas and beaches where scrap tires can cause significant problems for ocean environments. Logistically, this can prove rather challenging, nonetheless, OLF and its partners are consistently proving that it can be done and with great effectiveness.
In 2022, OLF and its partners removed more than 2,400 scrap tires from a small island off B.C.'s Sunshine Coast, with the collected tires being sent to a recycling facility in Delta, on the lower mainland.  
Reducing plastic pollution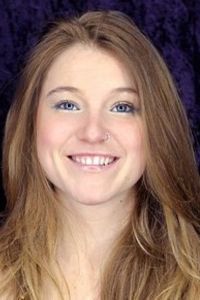 Chloe Dubois, Executive Director and Co-Founder of the OLF, explains that the organization's mission has been to create and develop worldwide programs specifically aimed at reducing global plastic pollution. On the tire front, this includes harvesting foam-filled scrap tires from beach cleanups and dock deconstructions and then extracting the foam before having the tires sent off to recycling facilities.
Established in 2013, OLF got a big boost three years later when several organizations pooled their resources, enabling bigger projects, including using barges and helicopters to remove these scrap, foam-filled tires en-masse. "Our [first barge and helicopter] operation, enabled us to remove about 60 times more pollution from the environment in just a short season of working together," says Dubois.
At the same time, a new path for OLF was forged—namely focusing on the end-of-life management of plastics that enter the aquatic ecosystem, by harvesting and then processing them. "Our program and processing facility is the only one of its kind in North America," Dubois explains." Materials such as polyethylene, polypropylene and nylon are processed and repurposed, being recycled back into a closed-loop system. 
Funding and partnerships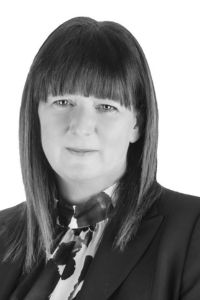 Yet conducting projects like this also requires ongoing funding which is where the partnership with Tire Stewardship B.C. has proved highly invaluable. 
TSBC is a pioneer in the tire recycling sector in Canada, having been established in 1991. It operates the oldest tire recycling and reprocessing operation in the country, which to date, has recycled over 100 million scrap tires. "Every year, the equivalent of more than five million scrap vehicle tires are recycled into new products," says Rosemary Sutton, Executive Director, TSBC.
She acknowledges that the partnership with OLF represents a unique opportunity since it is the only organization that currently accepts foam-filled tires from coastal and dock cleanup operations. "OLF removes the foam and then we can send the tires for recycling," says Sutton, noting that previously, a lot of these tires simply ended up in landfills, because there just wasn't an effective way to extract the foam and break them down. With the partnership between TSBC and OLF, not only can these tires be properly collected, and the materials disposed of and recycled responsibly—the whole process is done locally within the province, thus contributing to B.C.'s local economy.
New grant
Recently, TSBC announced that it had committed a grant of $150,000 to OLF, to be paid over five years, in order to continue these clean-up efforts across the province, which will go a long way in helping to combat the problem of plastic and scrap tire pollution.
Chloe Dubois notes that plastic pollution in some areas poses such a problem that so-called "plastic sheeting" occurs, whereby it literally chokes the surface of the earth, preventing anything from growing. "This can negatively impact sensitive eco-systems which are subject to entanglement suffocation," says Dubois, which is why it is so critical to continue these efforts. 
"This funding represents our long-term commitment to working with OLF," says Rosemary Sutton. "While we often think of scrap tires as those that are found at auto wrecking and recycling locations, in reality, it's a lot more complex than that, which led us to look at ways we could remove tires from more challenging and difficult environments such as docks and ocean coastline. As an organization, we're responsible for collecting and recycling tires, yet often, we don't about think about extracting them from beaches or docks," she says.
Now, with additional funding over five years, the process can be further improved with new equipment and resources. "Removing foam from scrap tires really is a huge win for us and with new investments that process will become easier and more efficient."
Chloe Dubois concurs. "Together with Tire Stewardship BC and community partners, we look forward to cleaning up more of this beautiful province, maximizing landfill potential and helping to restore critical habitats."
For more information on Tire Stewardship BC visit tsbc.ca.