Techs demand more training. 
It's been another hectic week of travelling and training for Chuck Searles, Training Manager for Snap-on Equipment, but he's not complaining.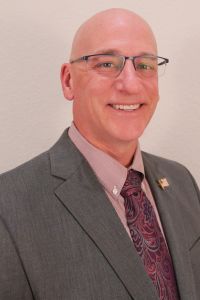 Searles crisscrosses North America, racking up thousands of miles, training techs on how to use Snap-on tire equipment. Tire equipment has evolved to keep up with different sizes of tires, rim styles and monitoring equipment – and techs need to know what they're doing. "Tire sizes have gone through the roof, and sometimes rims are worth thousands of dollars," he explains. "Changing tires on huge rims can be tricky."
That means having the right equipment, and knowing how to use it. Balancers now have cameras and lasers to guide techs more precisely. The John Bean B1200 balancer has a laser that pinpoints where to place weight. "Equipment is more sophisticated and foolproof," Searle points out. "Steering and road response in vehicles has changed to become more road tuned, you need to be really precise."
Searle provides training at various locations for Snap-on's many auto service accounts. "Doesn't matter if it's one person or a thousand," he says. Often he will train lead techs so that they are qualified to train others. 
Online training provides full-on theory and may be a prerequisite to hands-on training. So far, Searle has trained about 400 people this year through in-person and hybrid (in-person/online). He's been in the business since 1992 and has seen changes in the tire tech demographic—mainly, more women. "It's been a man's world for a long time," Searle observes. "It makes me happy to see more women, their minds work differently and they're great diagnosticians."
Recruitment and retention
More young people are coming on board as older techs retire, and they're fascinated by the computer interfaces. "If you have either a wheel balancer or a tire changer or an aligner, if there's a computer interface, you see more attention to that piece of equipment," reports Searle. But he also cautions that techs also need to pay attention to the mechanical processes. "Technology can be a distraction as much as it can be a helper."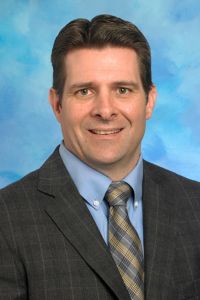 Thomas Settle, Global Director of Training at Hunter Engineering, agrees that tire technicians are a younger demographic, between the ages of 18 to 25. "They have basic fundamentals but may be trying to get a feel for what they want to do in the auto industry," he explains. "Shops that are investing in higher-end technology have better retention and recruitment is easier for them." Technicians who may start out as tire techs may move into an alignment position or a mechanic or even management. 
In fact, a recent Carlisle survey showed that technicians demand better training. "We're critical on ensuring that they know how to operate equipment, and we also help educate management and owners about technology that's out there to make their job easier," says Searle. "By making the job easier, they limit the cost of damaging the customers' vehicles by having state-of-the-art equipment and technicians who can more easily do the job."
In Canada, Hunter partners with educational institutions to use actual instructors since Canada has a more arduous training path for technicians. "We partner with instructors because they have the credentials to certify the technicians in Canada," reports Settle. 
Fundamentals
Whenever Hunter installs a new piece of equipment, the technical and training representatives will do operational training to allow the end users to navigate through software features and mechanically operate the equipment. End users are then enrolled in Hunter's in-class, learning fundamentals of how to apply the operation to actual repairs.  
Then there's "Hunter University," an online PowerPoint and video instruction portal, which is free. Its aim is to demonstrate how to utilize equipment technology to perform tire service such as alignments. Hunter also offers a learning channel, which provides short videos on operational skills. "If a technician just needs to learn how to de-mount a tire, he can scan a QR code and go to the Hunter Learning Channel and see a specific video on how to de-mount a tire."
At the completion of each class, a survey is sent to each student electronically to see how the training is being conducted. Additionally, there are random spot checks with owners to see if there's a difference after a tech has attended training. 
Hunter will also customize training for their national accounts and partners, to ensure training fits with an organization's culture and processes. 
Orientation
At Active Green + Ross, new hires receive an orientation and are taken around equipment piece by piece. There's a technician's manual with all the standard operating procedures, which they're required to review and sign off to ensure they understand. 
Greg Lawrence, General Manager at Active Green + Ross, notes that the company works with colleges like Centennial. "We've just had techs complete several days of electric vehicle training," he says. The training was done during the day, starting with a safety course, and then a more advanced course in diagnoses.
There are other options for training, such as remote online training, which is sent out to the stores on a regular basis. "That's an option for some techs that would rather do it online on their own time, at their own speed," Lawrence explains. 
Active Green + Ross also works with Carquest, and Mark Lemay's AutoAid. "We're also members of AARO and AIA, and some of the other groups," observes Lawrence. 
Training is offered to the franchisees on a regular basis, and they're strongly encouraged to keep up with the technology. "Our job is to let the franchisees realize the benefits of doing the training—a lot of it is covered by government grants, sometimes up to 80%, so the financial impact isn't so great."
Computers
Most franchise owners are very receptive to training because frankly, a well-trained tech is going to make money. "Anyone who goes to training through the day is paid their hourly pay," says Lawrence. 
Theory can be done online, but learning about electric vehicles has to take place in class. "You have to physically be in front of a car to be able to reach in, fully understand it, to get the best impact for that training," describes Lawrence. "You can look at videos, you can look at pictures, but the real benefit is being able to touch the car, be able to see how things work together, what to touch and what not to touch."
"Some cars have 20 to 30 different computers on them. You need to have your scan tools and multimeters out and testing different circuits to really understand what you need to do."