Transparency is vital for good communication. 
Mike Fritz compares the relationships with his suppliers to dating before marriage. 
"We take our time, we have a good vetting process," describes Fritz, the director of product and pricing at Fountain Tire. "We don't sign everyone up immediately – when we do, it's for the long haul."
He admits it's probably a longer evaluation process than many of his competitors, but also feels there's value in it. The evaluation takes into account not only a vendor's corporate fit but also how well they align with the Fountain Tire store network and wholesale network. 
And while there are formal annual processes to evaluate the relationships, the Fountain Tire team works with suppliers day in and day out to follow how the suppliers operate, how responsive they are, the timeliness of their deliveries as well as the accuracy. "We look at that from a profitability perspective as well as a relationship perspective," Fritz summarizes. 
Partnership model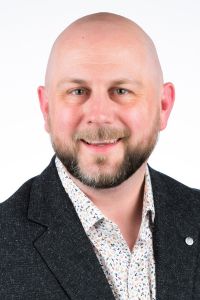 Transparency is important, as is communication. "We value a model of partnership, communication and problem solving together," emphasizes Fritz. During the pandemic, those suppliers who would communicate, even when delivering bad news, provided time to find an alternate solution. "Those solutions improved our growth on both sides," he says. Now, those are the suppliers he works with more often. "We actually feel like we're in a better inventory position than some of our competitors, who may have a more aggressive approach with their suppliers."
Fritz also believes that he's getting some more preferential treatment. "Because we're willing to work with them, understand their problems, we're trying to figure out solutions together," he explains. "The vendors who are like-minded want to work with us first."
Because of recent supply issues with specific manufacturers, Gabriel Granatstein, CEO of Canada Tire, notes there are issues of control in supplier relationships. So at Canada Tire, he chooses to work with manufacturers where there's good visibility into production, and where he can control the shipping of the product. 
Control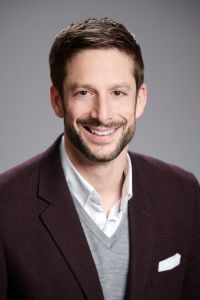 For their Tier 3 and some Tier 2 products, Canada Tire is the importer of record. "We decide how it gets shipped, when the order gets placed when it goes into production," says Granatstein. "That gives us a high level of control to ensure that we know that the product is going to be delivered." 
During the worst of the pandemic, some of the larger manufacturers were going to rely on one or two freight forwarders. And when those freight forwarders couldn't find space or cost-effective space, they were unable to ship on time. "Because we were the importer for the majority of our product, we were able to move quickly and find a large number of freight forwarders to work with, to make sure we have a product on time and at the best price possible," explains Granatstein.
He advises retailers to look at where they're buying their product, checking for a good track record of delivery, and if the distributor can control the importation, making it more likely to get the product. "If a customer asks us where their product is, when is it getting here and if we have it in stock, we can answer those questions with direct visibility," notes Granatstein.
In fact, when customers order larger quantities, Canada Tire can show them directly with a link, so they can see the vessel that their product is on, and track it right to the port. "It's that degree of transparency that makes people comfortable."
Multiple manufacturers
At North Country Tire, Vice-President Jared Powell-Williams agrees that transparency is essential to a healthy relationship. "As a distributor, we work with multiple manufacturers, and transparency helps to set expectations," he notes. "That's probably the biggest part of what we do in the business."
There are times when a manufacturer can provide more than enough product and times when they cannot. Building relationships that enable honest and transparent conversations about what can and can't be done is important. "If one manufacturer can't provide the same level of fill that they did in a previous fill, then we know that and we can pivot," explains Powell-Williams. "It allows us to manage how we're going to move forward."
Being able to share how North Country Tire wants to grow as a company helps potential manufacturer partners understand how they can provide support in order to sell the most product to the consumer.  He believes the communication piece is facilitated by strong relationships. "The better the relationship, the more open and honest the communication is," says Powell-Williams. "Ultimately, it ends up with an end user who is able to receive the product that they're looking for."