The Goodyear Tire & Rubber Company introduced the Cooper ProControl, an all-season tire engineered to help deliver enhanced wet handling and long-lasting, even tread wear for confident control and traction for today's drivers. 
With 60 sizes available, the new Cooper ProControl is built for a wide range of today's vehicles including commuter touring coupes, sedans—including entry performance sedans—and small to large SUVs. With Wear Extending Technology and larger polymers that add strength to the compound for extended tread life, drivers can expect durability, backed with an up to 70,000-mile limited treadwear warranty.
"With every commute comes uncertainties, sometimes as unpredictable as the weather," said Michiel Kramer, Director, Product Marketing at Goodyear. "That's why we engineered the all-season Cooper ProControl to help take the 'what ifs' out of your journey with optimized handling and traction delivering a confident and in-control driving experience wherever the road takes you."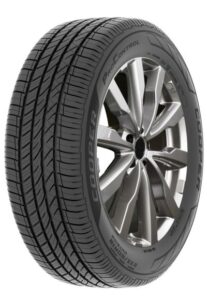 Available in a wide range of sizes, from 16 to 22 inches, the Cooper ProControl provides even wear for crisp handling at every turn and boasts a variety of stability-enhancing features, including:
Even Wear Arc Technology for balanced pressure at the tire-to-road contact area
Water evacuation grooves that help clear water from the tread for improved wet traction
Sipes that widen as the tire wears to clear tread and maintain grip on the road
Armor Belt Technology that helps provide the stiffness and strength needed for a crisp steering response
For more information about the Cooper ProControl, as well as all of Cooper's on-and-off-road tires, visit www.coopertire.com.