Last February, a team from Pneus Bélisle, a retailer and manufacturer of retreaded tires, went to Tunisia to recruit 4 mechanics and 20 commercial tire installers.
The company agreed to share its experience with the Association des Pneus et Mécanique du Québec (ASPMQ).
It's no longer a secret that the labour shortage is forcing companies to innovate and use their imagination to attract, but above all, retain new talent. While several actions are being taken to position themselves as an employer of choice, recruitment remains a challenge for many machine shops.
Getting there
Pneus Bélisle has recently turned to international recruitment. Considering the number of 24 positions to be filled, a team went to Tunisia to meet about 50 potential candidates.
A tip that the company recommends depending on the volume of positions to be filled. Indeed, being on site allowed the team to evaluate the candidates' skills in conditions similar to those in Quebec.
Having rented a workshop, Pneus Bélisle asked all candidates to perform a practical test with heavy truck tires. Following the success of the test, the team would meet with the candidate for a final interview. Cette dernière se concentre davantage sur les compétences interpersonnelles du candidat, considérant que son savoir-faire a déjà été évalué par l'épreuve pratique.
Call in a specialized firm
Pneus Bélisle was assisted in this process by a firm specialized in international recruitment. In particular, the company took charge of posting the positions and made a pre-selection by ensuring that all the candidates met the required criteria (diplomas, driver's license, years of experience, etc.). Once on site, the company selected the successful candidates.
The firm also assisted Pneus Bélisle with the legal aspects and commitments to be respected when using international recruitment. In particular, on the expenses to be assumed by the employer, the modalities for the accommodation expenses and the legal documents for the work authorizations.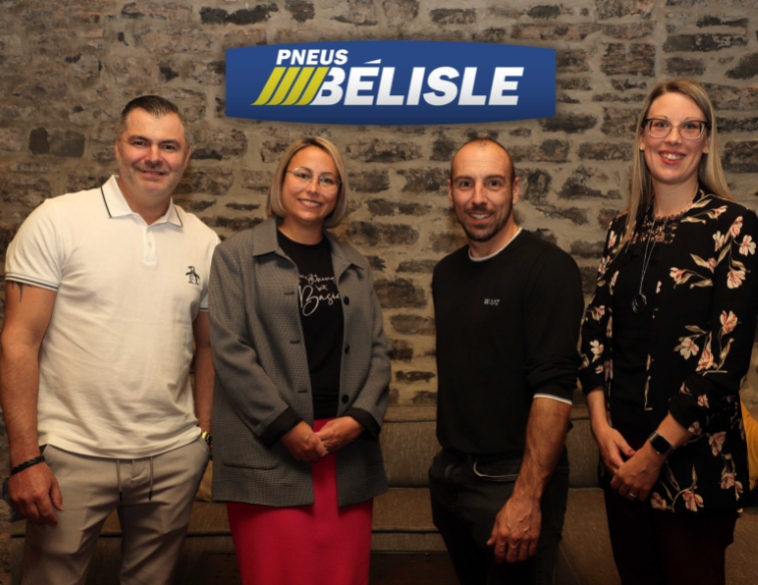 Be informed of the procedures and do your homework
While mechanics is recognized as a labor shortage field and therefore allows for so-called streamlined processing for international recruitment, the same cannot be said for commercial tire installers.
Since this trade is not recognized by the government as a shortage trade, it will be necessary to prove to the government, with the help of statistics, that the available positions cannot be filled in Quebec given the lack of manpower. This paperwork can be cumbersome and time consuming for the employer.
In short, international recruitment takes time, thought and cost. You have to analyze your needs to make the right decisions.
Pneus Bélisle recommends using a specialized firm when recruiting internationally for the first time. Be careful, however, to choose it carefully! If possible, choose a firm that is recommended by a professional in your field.