Quebecers attracted by the deserts of the Western United States rather than by Florida are in a class of their own.
Nothing is created with a snap of the fingers; especially when it comes to more than comprehensive automotive maintenance and services: a matter of time and generations.
Last October, when joining V1 Pneu + Mécanique, Bruno Grenier also celebrated 50 years of evolution since the family shop Grenier Antirouille, and his 20 years anniversary as a garage owner.
Originally from Cowansville, QC, his father had moved to Black Lake in 1973 and opened his first mechanical shop in 1974, one year after offering a part-time graphite rust removal service.
A welder by trade, Aimé started 10 years later, then under the UNIPNEU banner, in this highly appreciated specialty that are custom mufflers, manufactured on site.
Following his father's footsteps
It was at this time that young Bruno, very disappointed to learn that a carpentry teacher would be assigned to the newly created DEP in Mechanics, left school at age 16 to join his father.
Immediately slowed down by a snowmobile accident, this hyperactive man quickly made up for it by specializing in maintenance, suspension and rebuilding severely damaged 4X4s, including the JEEP TJ.
And in 2003, as fanatic of JEEP competitions as his brother Alain, he could not resist the opportunity to acquire his father's shop with a friend as passionate as them.
Becoming the sole owner in 2013, the great interest shown by 4X4 owners in customizing their vehicles led him to opt for the GR Suspension banner, and to specialize in it.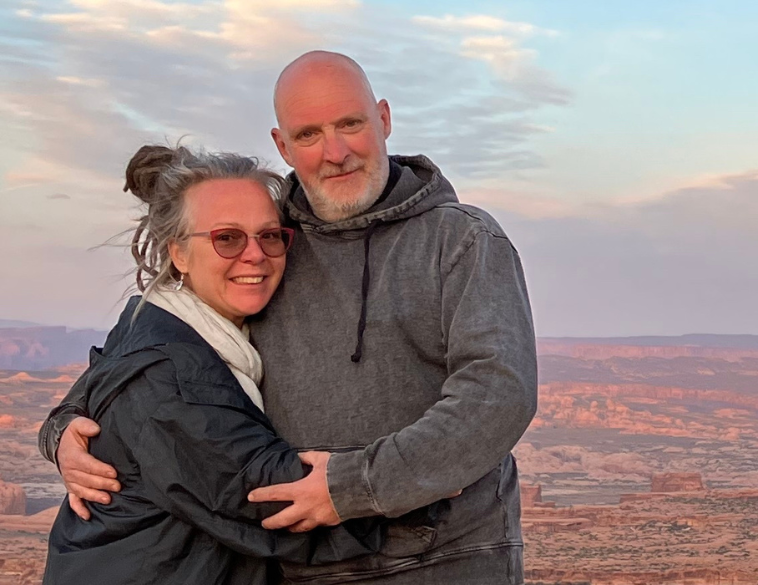 I rolled up my sleeves again." – Bruno Grenier
With the success of his initiative, he gave a big push in 2017 by building a 6,000-square-foot building at age 50, not without the approval of a father who always supported him and "in his crazy plans," he says.
Designed on a southern beach with Nancy Nadeau, his wife and co-owner, the 360° configuration of this new shop includes a more than complete service department.
In addition to mechanics, parts sales and 4X4 modifications, Grenier Pièces et Service also offers detailing, collision touch-ups, rustproofing and windshield replacement.
A highly specialized software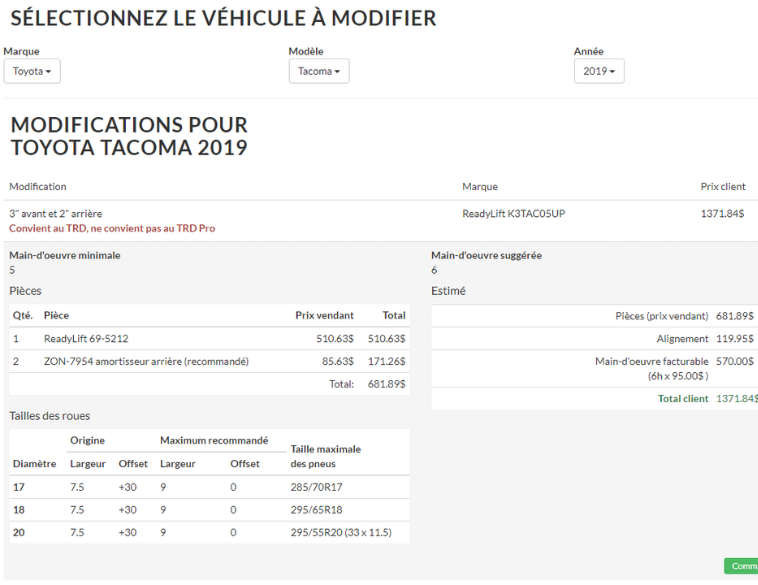 In 2020, big news! The couple confirmed their high expertise by creating the GPS Suspension 4X4 software, intended for shops wishing to extend their offer to all brands.
In a word, this service is the culmination of Bruno Grenier's knowledge, who claims to have in mind "all the recipes for customizing 4X4s, and the finer points of customization."
Having chosen to make a new start rather than retire, Bruno Grenier has become the ultimate expert in his field for the great pleasure of sports vehicle owners.
And it's not just drivers and off-road enthusiasts who rely on him, as many dealers prefer to entrust him with their customers' special requests.
A formula that makes sense
Moreover, despite the importance of the coronavirus pandemic, Bruno Grenier and Nancy Nadeau had no problem keeping their specialized staff and thus preserving their expertise.
Although the family atmosphere is a major asset, and the fact that there are many applicants, they have compensated monetarily and by the book for those of their 15 or so employees who have had to confine themselves.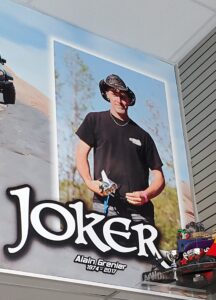 "Grenier does things in a big way and it is shaking things up," says Bruno Grenier." So much so that he was even awarded a prize in 2019 at the Zenith Gala of the Chamber of Commerce and Industry of Thetford Mines.
In memory of his brother
The tribute he pays to his brother in the large mural you see when you enter the shop is, in this regard, very explicit as to the right measure that distinguishes him.
4X4s are not just a matter of service for the Greniers. They know so much about it that they have won many trophies in JEEPs, as did Alain, who died in 2017.
The space dedicated to him reminds us of his last trip to Utah: a duty of memory that Bruno is proud to give back to this brother he would have liked to keep by his side.
Specialities and types of products
Rustproofing
Maintenance of electric vehicles
Detailing
Mini-collision shop–One day service
Windshield
Anti-roll bars
Sliding bed cover
Hood and window deflectors
2″, 3″ and 6″ riser kits
Off-road packages with fluid design
Wing flare
Alloy wheels
Retractable steps
Pull out drawers
Rhino anti-roll bar and projectors
Mickey Thompson Baja Boss Tires 35/15.50/R20
Mags American Truxx Destiny 20/10
Aries retractable steps
Bedslide pull out drawers
22″ Fuel wheels
Mags Mayhem Combat 20″
Toyo Open Country 35/13.5/R20 tires
Firestone Destination M/T 2 35/12.5/R22 tires