It's time to rethink marketing strategies.
It may not officially have arrived, but all the signs of a recession–runaway inflation, climbing interest rates, and more–indicate it's on the way.
Some tire shops may not be feeling the pinch yet, since their bays are full. "Shops are full because people are keeping their cars longer," explains Maxime-Olivier Gauthier, Vice President, Marketing and Communications at Unimax. For the past two or three years, car dealers have been experiencing inventory shortages, and prices of both new and used cars have skyrocketed. 
Based on a recent study, Gauthier reports that two-thirds of Canada's carpark consists of models made between 2000 and 2015. With these older vehicles, more mechanical work is needed, so shops are busy servicing and repairing vehicles to keep these cars on the road longer.
Driving loyalty
But the smart shops know that this won't last forever, according to Gauthier. "These shops are trying to drive loyalty as much as possible, and trying to educate the consumer," he says. That means staying on top of scheduled maintenance work, calling customers and booking them in when a service is required. "The good shops will call you back and make sure you never leave."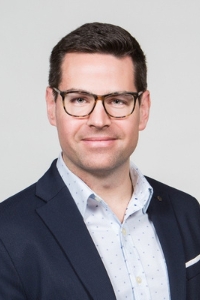 Many shops use a CRM tool and know exactly when the next appointment is required. But even those without advanced technology will use Excel or Word files to track their customers. "More and more of our shops are investing in digital marketing, some will use a platform like COSTAR, GEM-CAR or AB Magic."
Many consumers are buying tires online, and according to research, 14 percent have purchased tires online in 2022, while an additional 16 percent are considering it. For Unimax's Point S, tires can be bought online but will be delivered to the Point S location nearest the consumer. It also means consumers are conducting research online and becoming more knowledgeable. "Independent merchants are being held accountable to prices that consumers see at other retailers," notes Gauthier. 
Price is a pain point for many consumers, but according to David Pulla, Manager, National Sales at Sailun Tire Americas, Sailun products provide premium quality at an affordable price point. "A consumer would benefit from opting to choose a Sailun branded product over a major tier," he says.
Investment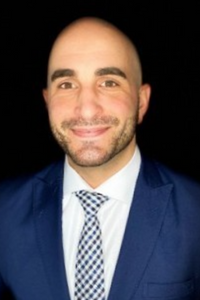 That's why they work with their dealers to ensure that customers know Sailun tires are backed by a Tier 1 type warranty in mileage, 30-day trials, and road hazard, all at a value price. "Even though our tire costs about 30 percent less than somebody else, they're going to get between 95 and 100 percent of the quality of Tier 1 or Tier 2," Pulla adds. 
Consumers may be driven to look at prices, but need to remember that tires are the only things connecting their car to the road. Safety is first and foremost when making the investment, and realizing that the purchase will last over several years. 
"Tires are a big part of the maintenance package, if you're running a worn tire and slide into a ditch and bend a control arm or a wheel, that's going to cost you more than spending a few hundred dollars on a new set of tires," notes James McIntyre, Vice President of Sales, Sailun Tire Americas.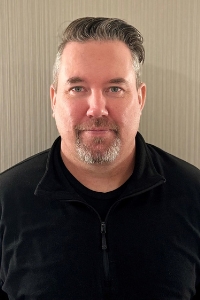 But luckily, today's shops have savvy service advisors and counter staff that can explain to customers why and how a tire can give them the best value for their money. "The whole industry has moved up a rung or two in terms of education and training, it's a much better experience for the end user," says McIntyre.
Relationships
For Jacqui Noble, relationships with customers have become much more intense due to the increased cost of service and parts. "When we have to tell people bad news about their vehicle, they're devastated," confesses Noble, Owner of OK Tire in Cambridge. "I've actually held hands with people and told them it's going to be okay, we're doing the best we can to keep their prices down." Vehicles have safety work prioritized, and the rest deferred. "I've literally counselled customers through their repairs."
Her sales have increased because people are discouraged by high new vehicle prices and finance rates, and they're opting to keep their current vehicle on the road. "We're doing better business, but our margins are lower on the profit side than if we did mid-range," remarks Noble. "It's more work for less profit." 
Noble's shop has five bays, and one of them has now been designated just to do mechanical work, and one tech is also just doing mechanical. "For the last three months, our mechanical work has been at least 25 percent of our business, where usually it would be 10 to 15 percent."