Supply chain disruptions and shortages have hit the tire industry hard, and inventory is no exception.
That's when partnerships with suppliers are even more front and centre than ever. In times like these, tire retailers pay close attention to their suppliers, their recent performance on lead times and fill rates. Adjustments are made to increase safety stock or pricing orders as needed.
"We have a certain amount of inventory that we carry for certain SKUs, during so-called normal times," reports Yves Richard, senior director, products and pricing, Fountain Tire. Adjustments have been applied to increase safety stock where necessary, bearing in mind financial commitments. "There's a lot of money in tire inventory."
That's also why it's critical to have multiple suppliers to provide customers with options. "We serve many types of customers with many disparate needs, so it's critical to have multiple suppliers to provide customers with options to suit those needs," says Richard. 
Needs versus overstock
Fountain Tire has seven distribution centres across the country, with thousands of square feet in each. These are warehouses, so the ordering and dealing with suppliers and manufacturers takes place centrally at the head office. "The vast majority of those relationships are with manufacturers," reports Richard.
The key may be finding a stocking level that fulfills customers' needs while minimizing the risk of overstock due to an unforeseen drop in demand. This can get tricky in some commercial categories, where a single tire can cost upwards of $10,000 or more. 
That's why it's crucial to be in touch with customer needs. And also why it's not just history that retailers should be examining, but also seasonality – when are customers more likely to buy? What does the overall car market in Canada look like? How is that changing? It all figures in to ensure retailers can capitalize on trends. 
As vehicles change, so do tire sizes. Keeping on top of the car market helps to stay in touch with new trends in size requirements. "Tires are getting bigger," notes Richard.
Shortages also impact price, due to an imbalance between supply and demand. "When our costs go up, price increases tend to become a necessary evil," continues Richard. "We work with our manufacturers to understand customer needs and make sure our price increases stay competitive."
Technology such as forecasting software plays a big role in inventory management, along with other business intelligence tools. Online appointment bookings can help predict which customers are coming in, and digital vehicle inspections can identify when tires require service or replacement. 
Forecasting
With shortages, there's a need to stock up on inventory, providing you have the space. It's a delicate balance and a bit of a gamble, notes Ugo Desgreniers, purchasing director for Stox, Point S. "We now have more products on back order than ever before," he says. Whereas once it was enough to have 10 percent on backorder, in the past two years, it's been more like 25 to 30 percent on backorder. "We used to order for 110 percent for our warehouse, but now it's grown to 120 to 130 percent," reports Desgreniers. "You know that 20 to 30 percent of those tires are going to be late." It requires having a good handle on how much space you have.
Customers expect to have a good, better, best option, so retailers need to have access to a good supply of inventory. "If you only have very expensive tires, some customers may not have the funds," explains Desgreniers. "The opposite is also true, you can't just stock low-quality tires in case customers want better quality tires." There's a calculated risk required, but a necessary one. 
Integrated approach
According to Bruno Piccioli, vice president, supply chain, North America, Pirelli Tyres, the best practice for dealing with shortage, uncertainty and supply chain disruptions is to work closely with customers in an integrated approach. This will ensure that they are prepared for this environment with all the information required for decisions. Levers such as collaborative forecasting, make-to-order production and stock data sharing help maximize availability and sales.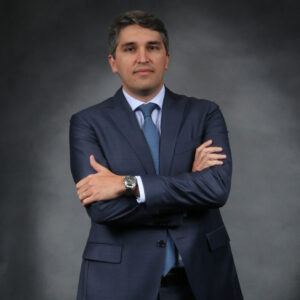 In order to evade inflation and high terminal congestion's effect on local distribution, a combined approach with customers which is based on delivery optimization and a cost-sharing model, will not compromise premium service. "Software can make the difference in this integration, adapting easy and effective communication," says Piccioli.
And when shortages loom, both retailers and customers should expand their options. "Many alternative brands are just as good if not better than what retailers and customers are looking for," says Gabriel Granatstein, CEO, Canada Tire. "There's also a ton of peace of mind in the warranties that they offer." Nexen, a Korean brand, carries a 30-day trial, road hazard, roadside assistance and all of the amenities that will help a customer feel comfortable trying something new. 
Carryover
Consumers are paying attention to what's happening in Russia and may opt for a brand that is not produced in that area. "Retailers should know where their tires are coming from, as there are tires still being produced in Russia, and possibly imported into Canada," reports Granatstein. "It's going to be a choice for consumers whether they want to buy that tire."
He also advises retailers to stock up on popular sizes but warns about the risk of carryover. "You're going to find some key sizes that will always sell," notes Granatstein. Obscure tires are a different story and should be dealt with on a case-by-case basis. "Ultimately, the consumer will pay the increased price."
It's where suppliers can be indispensable. "Our system knows what our customers purchased last winter, so we can let you know the top five sizes you bought, and base our suggestions on that data," continues Granatstein. A distributor can help determine what a retailer needs, and build a stocking order that makes sense for everyone. 
"As a distributor, we don't want returns and the retailers don't want carryover. We'll work with our customers to make sure that we're solving those pain points."