From its beginnings in 2008, Green Car Tires has been a tire shop with an edge. 
Not only does the shop sell brand name tires like Michelin, Pirelli, Continental, Bridgestone and others, they also take used tires as trade-ins and will resell the ones in good condition. While they started out sharing a space with other automotive businesses, they were able to move out in three years, and have been in their current Scarborough location now for eight years.
"We want to make sure we're doing the right thing," explains owner Corey Stokes. The shop is registered with the Ontario Tire Stewardship, and tires that don't qualify to be sold are recycled through the proper channels. Only tires under four years old qualify to be sold. "Anything over four years, we recycle the tire or rim no matter what the condition."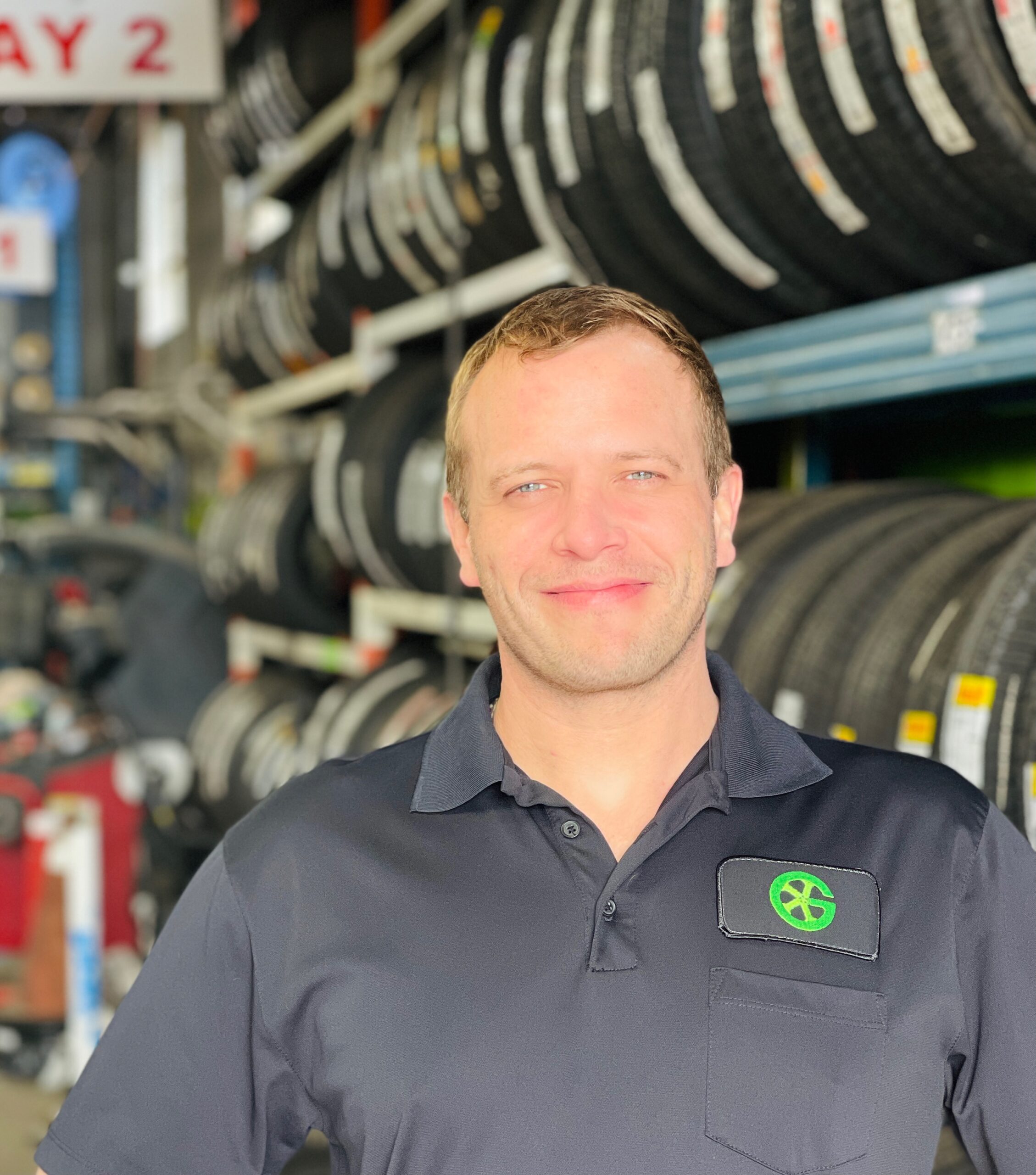 Many tire services
Haulers will come by to pick up the scrap, non reusable tires, and take them to a facility where they are ground into rubber crumb. "When you see a new playground being built, all the pathways around it, anything you walk on is mad out of that recycled rubber," describes Stokes. "It feels good to walk on."
However, Green Car Tires is mostly dedicated to selling new tires. They also provide wheel alignments such as computer spin balancing, front end suspension and brake work, TPMS service and adjustments, flat tire repairs and tire rotations.  Shop equipment includes a Hunter Roadforce balancer, Hunter Hawkeye Elite Alignment machine, and Hunter Revolution Tire Changer.
According to Stokes, spring is the season when everyone comes out of hibernation and wants to clean up their vehicles. "People want to put nice rims and tires on their car, get looking pretty," he says. Popular rims include Vossen, Fast Wheels, Braelin, Dai Wheels. Green Car Tires also provides many custom options for all types of vehicles, and services high-performance vehicles, lowered vehicles, race cars, exotic cars, off-road trucks, and commercial trucks.
Stokes has found that even with the high price of gas, many customers are purchasing all-terrain tires for Jeeps. "People are still crazy for big tires." But he also stocks tires with good rolling resistance, that can help save fuel. That's when a proper wheel alignment can make a big difference, to provide all the correct angles for optimum resistance and better mileage.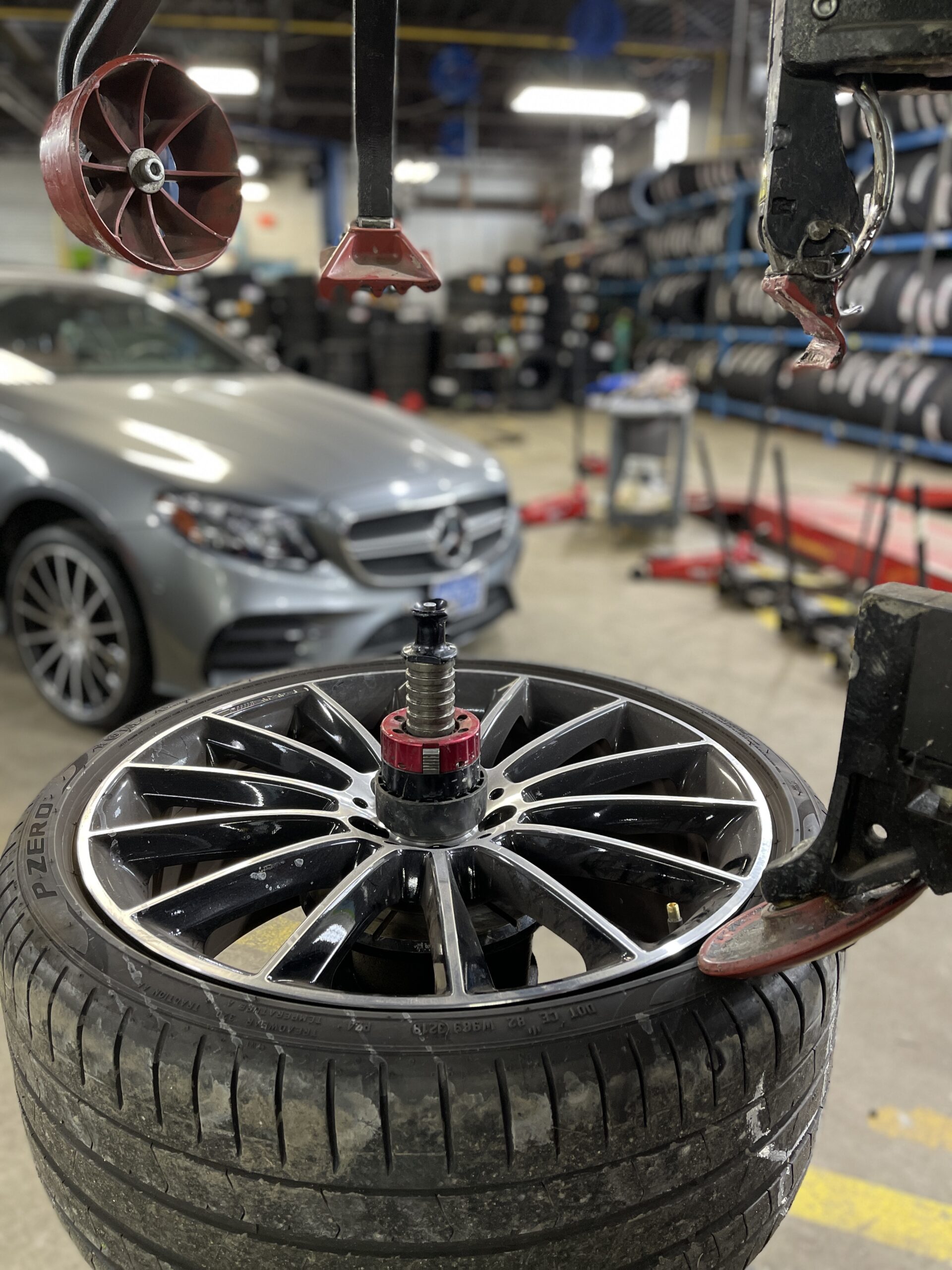 Wheel visualizer
The Green Car Tires website provides a chat service, as well as an online appointment scheduler for customers to set a date and time for tire service at their convenience. There's also a wheel visualizer to help choose the right set of wheels for your vehicle. "You can pull up any vehicle up to 2022, make it the same colour as your vehicle and try hundreds of options of new rims to see what it will look like before you actually buy it," describes Stokes. 
His brother Mike is also part of the shop, which has nine employees. Stokes is  currently looking for a good licensed mechanic to round out his staff. During busy seasons like winter changeover, extra people are brought in. "Sometimes there could be up to 16 people working here, and line-ups around the block."
During the pandemic, business slowed down but the flow of customers was steady. There have been supply chain shortages with some brands, particularly offshore manufacturers. Stokes notes that there are many tires made in Russia, such as Nokian and Pirelli, that have been impacted the conflict in Ukraine. 
But that's where the used segment of the business has kept the shop moving. "It's a recession proof strategy, and people are always looking for a deal," says Stokes. "We have a lot of good options."

Robust online presence
Green Car Tires has a robust online presence, providing a full listing and explanation of services offered, as well as offering financing, plus links to Facebook, Twitter and Instagram feeds and Yelp.
Reviews are of particular importance to Stokes, and he claims he loses sleep over bad reviews. "We want to make sure everyone's taken care of," he explains. Together with his brother Mike, reviews are constantly monitored and responded to. "You have to make sure the trust is there, and good service – that's one of the most important things for a tire shop."
"It's more than a feel-good business, we were raised to do the right thing ."