In part 2 of a series of articles on low-profile tires, Andy Dalrymple looks at the importance of simplifying the choosing process.
Last time, we looked at some strategies that can help your dealership navigate the trend of low-profile tires and point consumers in the right direction for their needs.
Here, we're examining how to take the pain out of the tire selection process while keeping up with trends.
Have you ever been in a supermarket, staring at an aisle full of products, and felt completely overwhelmed? Take jam, for instance.
There can be dozens of options: traditional jam, triple-fruit jam, organic, even some pre-mixed with peanut butter (gross!), and that's before taking brands and flavours into account. 'I just came in for a jar of jam,' you think to yourself. 'Why does this have to be so hard?'
Paradox of choice
There's a psychological principle behind this overwhelmed feeling.
It's called the paradox of choice, highlighted in a book of the same name by American psychologist Barry Schwartz.
Today's consumers are drowning in choices, Schwartz explains, and simplifying their options can significantly reduce selection anxiety.
This same principle applies to tires, especially since they're a grudge purchase that most people want to get through as quickly as possible.
Customers may get frustrated when sizing and calculations become complicated, especially in Canada where different sizing for all seasons and winters adds confusion.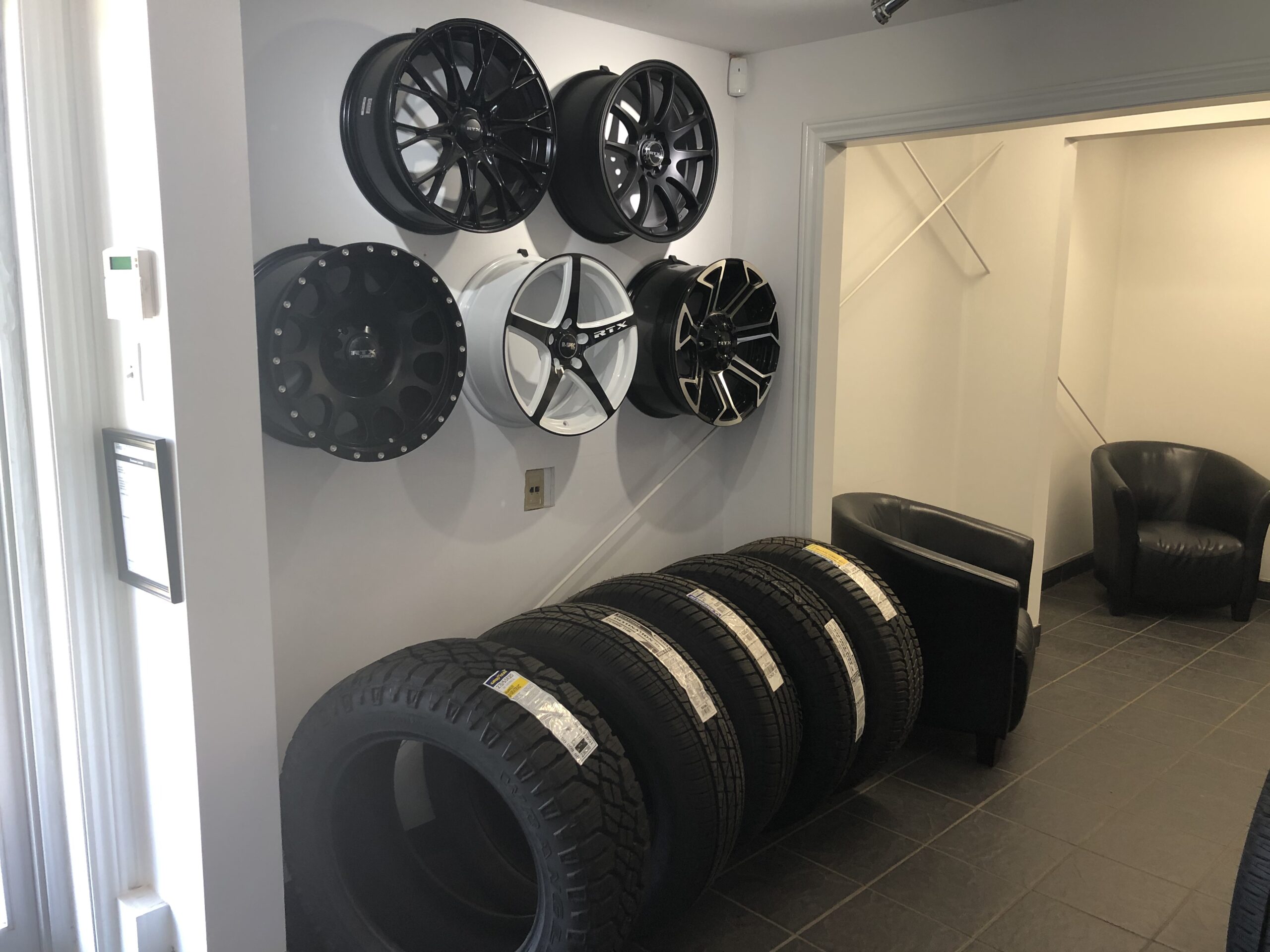 Fortunately, this is another situation that an online tool can simplify.
A great web-based tire selection tool should be able to do two things: one, allow a salesperson to enter the customer's vehicle make and model and provide a list of correctly sized season dependant tire and wheel options within seconds; and two, narrow the field to a list of three choices – good, better, and best – to let the customer select quickly and confidently.
Your customers will appreciate having so much of the mental work done for them.
And more often than not, you'll find the better or best options are the ones being ordered.
When was the last time you ordered the cheapest bottle on the wine list?
If your current software is overwhelming customers with choice or taking longer than three seconds or three clicks to find their jar of jam, you're likely losing business online.
Go with the flow
Another way to help today's customers is to go with the flow rather than trying to buck trends.
If a client asks for something unsuitable—low-profile winter tires, for example—some guidance may lead them to what they actually want, which in this case is likely attractive alloy wheels.
Using software to quickly quote black, gunmetal, or silver wheels gives them appropriate and trendy options they might not come across on their own.
Finally, you can simplify your own inventory.
With some number-crunching, you can likely keep a small number of sets in stock for your top-selling models—say, 10 to 12 sets of tires and wheels, packaged as matching all-season and winter sets—that will fill a large percentage of your orders.
This lets you have year-round tire and wheel combinations ready to go, both for service customers and for your salespeople to offer with new vehicle sales.
Having pre-matched tires in stock to offer for a few extra dollars per payment makes these packages an easy sell and makes life easier for your staff during the busy tire seasons.
Most importantly, it leaves your customers happy and confident in their choices.
---
Andy Dalrymple is President and founder of QQuote which provides fast efficient tire and accessory quoting, sales and retention services for dealers. You can reach him at [email protected]