Creating a better, faster and easier experience is a mission at Action Tire & Auto Centres in Barrie, Ontario.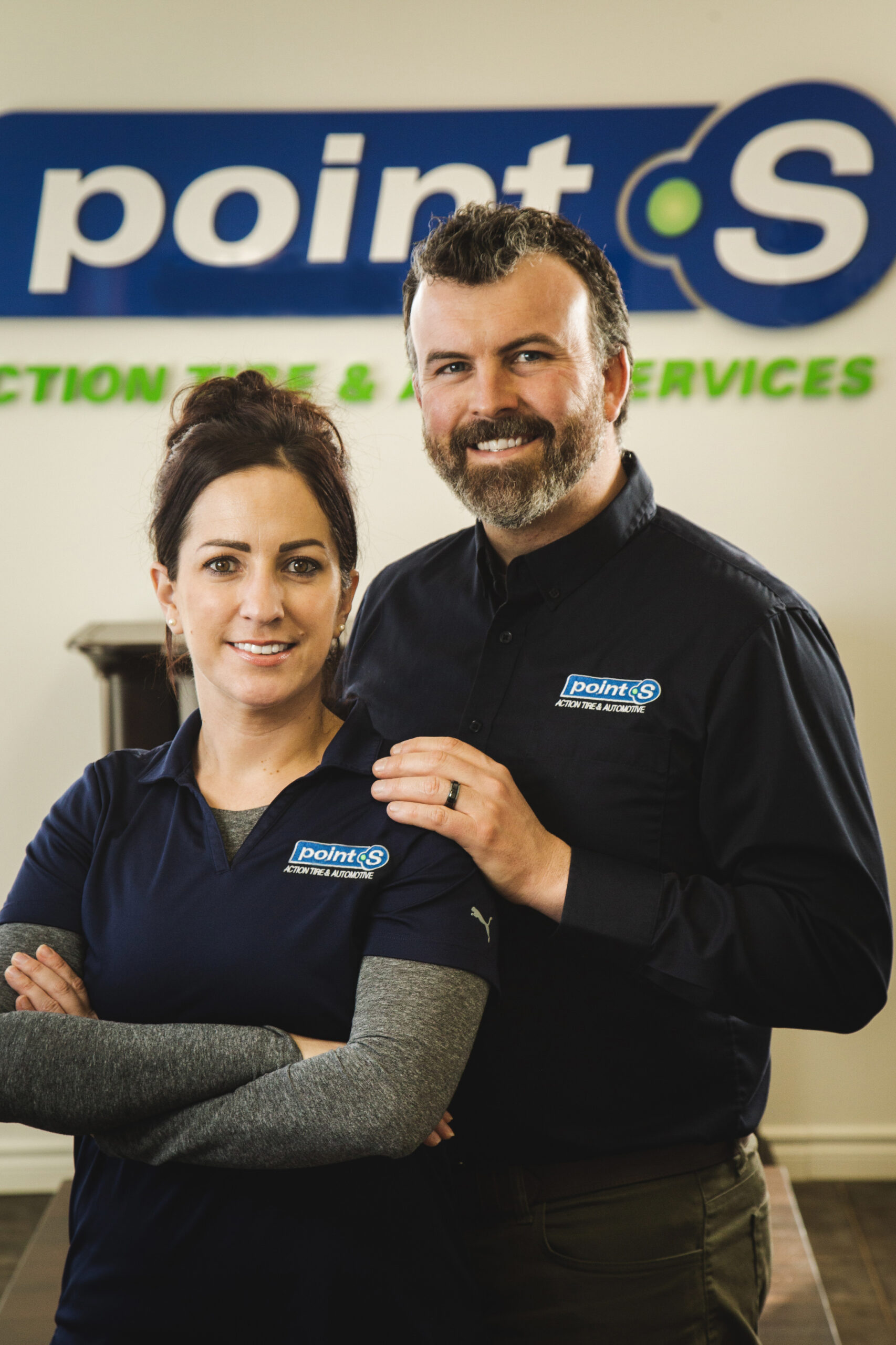 Action Tire has been a staple part of the Barrie, Ontario community since 1997. "It was originally founded by Peter Labrecque," says Dustin Kellar, who currently owns the business with his wife Erica.
Action Tire soon gained a solid reputation in the community and its wholesale business really started gaining momentum.
"It got to the point where they had to expand to a second location," says Kellar and so an additional facility was acquired on Bayview Drive in Barrie, allowing the business to effectively serve both the wholesale and retail markets.
Kellar purchased Action Tire in 2020, but prior to that, knew Peter and the team at Action Tire since as a rep for a large tire manufacturer, Action Tire grew to become his largest customer.
The right timing
"Peter and I developed a personal as well as a professional relationship," says Kellar. "I knew that ultimately, I wanted to venture into the world of business ownership and entrepreneurship and Peter was at that point where he was looking to divest and get out of the business with the aim of retiring."
Discussions followed and by 2019 a plan had developed to acquire the business, with the transaction finally being completed in September 2020. Officially named Action Tire & Auto Centres, the business is also part of the Point S banner program and was one of the very first facilities in Ontario to join.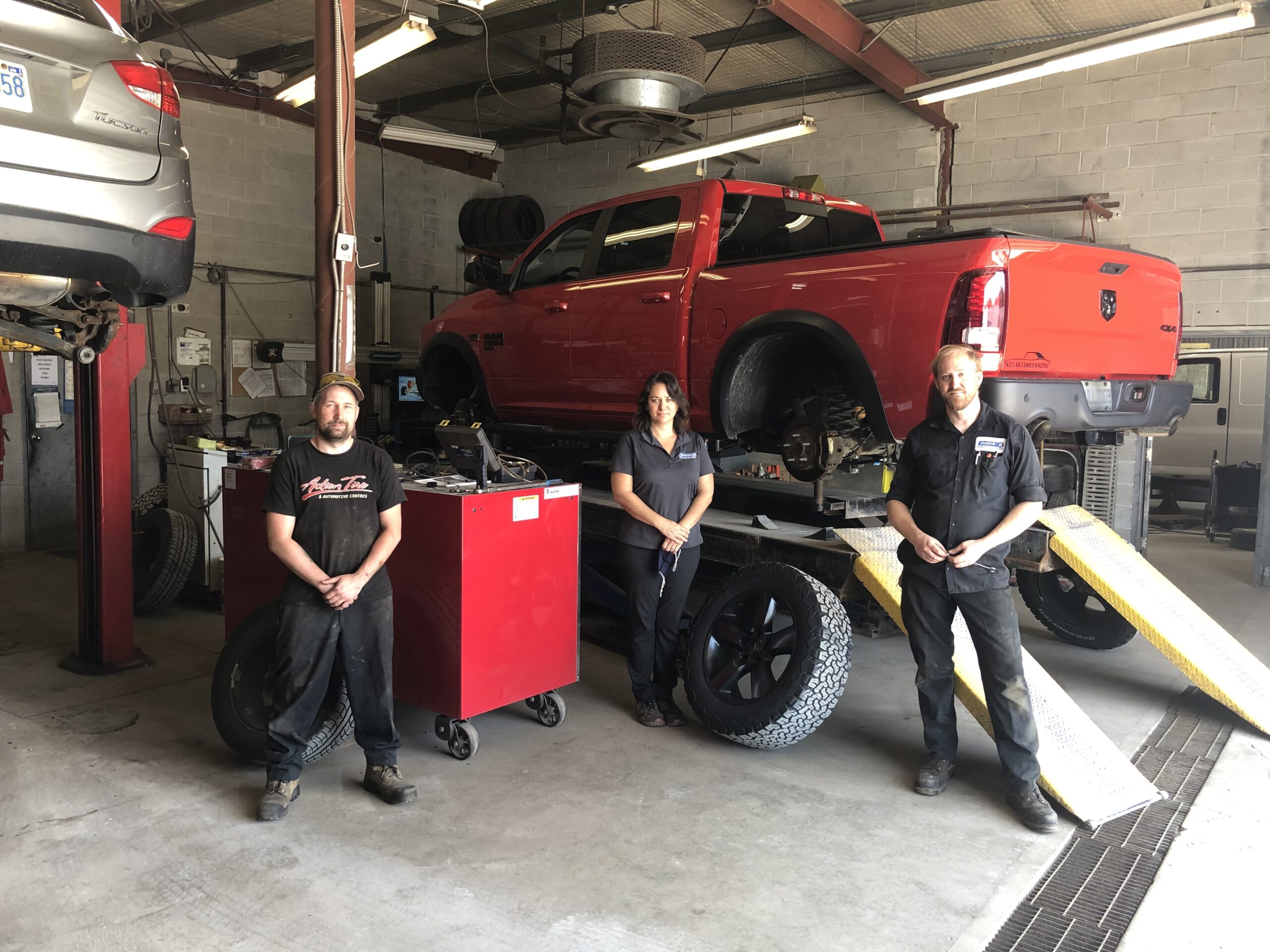 Kellar says that being part of a network like Point S has many advantages. "It's really great in terms of the buying power they have, being an international company and through Distribution Stox, we have some very competitive pricing when it comes to purchasing tires."
Kellar says he also finds that being part of the program offers good value in terms of the buying power his stores get through rebate programs and sees the banner relationship as very cost-effective for his business.
The 5000 square foot Morrow Road location currently has three full-time staff, while the 7000 square foot Bayview facility has four, plus Kellar and his wife Erica.
Unique situation
Asking how it was taking over the business during the middle of a global pandemic, Kellar says there were some challenges.
"The stores were basically shut down just before we took over," he says, "Morrow Road was closed for about six weeks while we adapted to COVID requirements," explains Kellar, though since then, the business has largely been steady.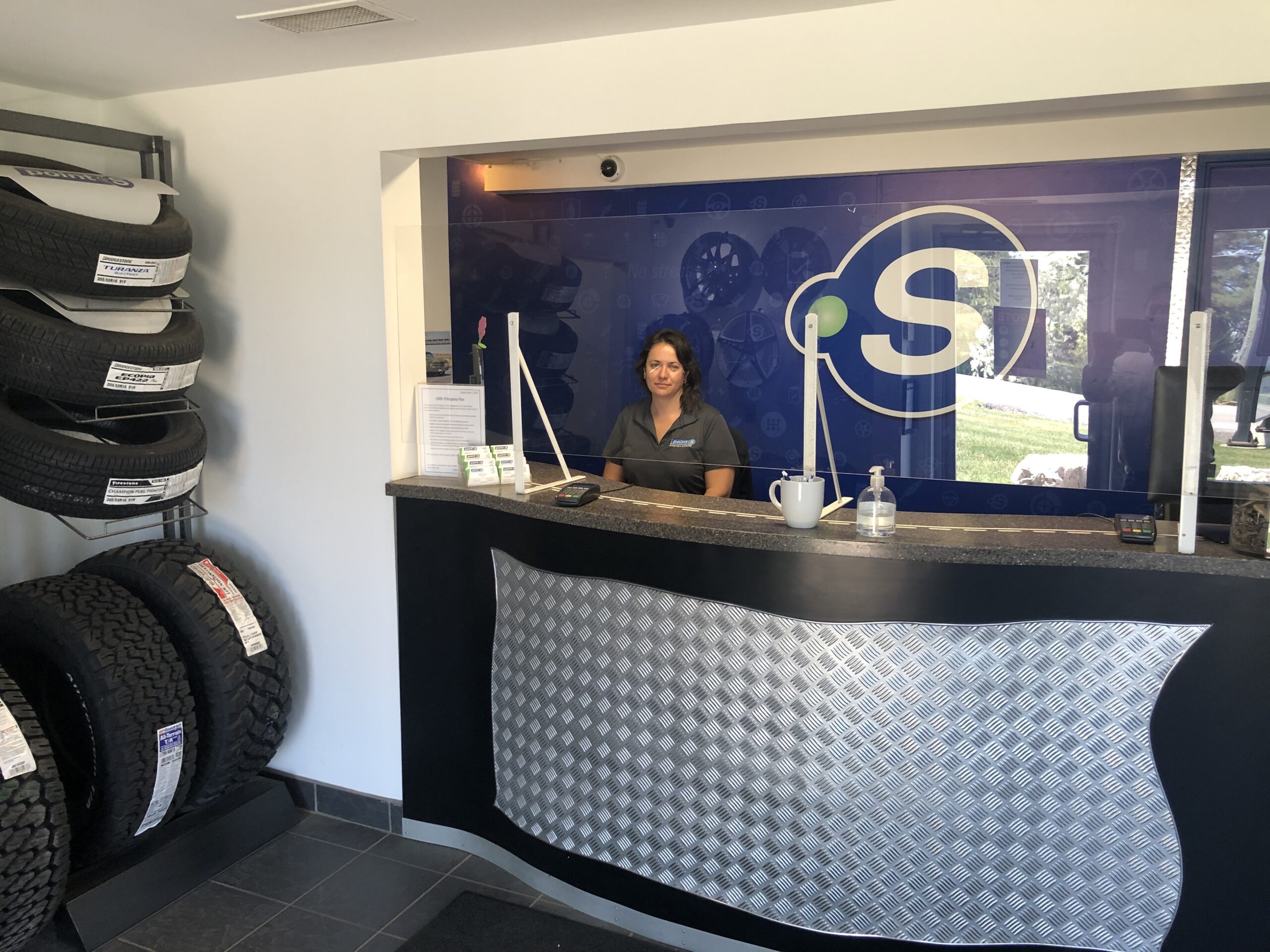 When he purchased the business, Kellar saw the opportunity to make some changes. A key one was focusing on CRM. "There wasn't much in place," he says, "we switched our software to TekMetric, and it provides us a whole lot more information than we used to have before."
A big emphasis has been on customer communication and follow-ups, as well as expanding more aggressively into vehicle servicing and repair. "We are known as a tire shop here in town," says Kellar, "and between the two facilities we store almost 750 sets of tires for our customers."
Mechanical expansion
But as those customers come for their seasonal changeover, Kellar is looking to offer more mechanical-related services, using promotions and initiatives like discounted oil changes to bring them in. He's also expanded into A/C servicing at Morrow Road—part of a strategy to eventually becoming a full-service auto care operation.
Besides adding new services and equipment investments, including new lifts, Kellar says the biggest thing since he acquired the business, has been relentlessly focusing on customer service, day after day, week after week, month after month.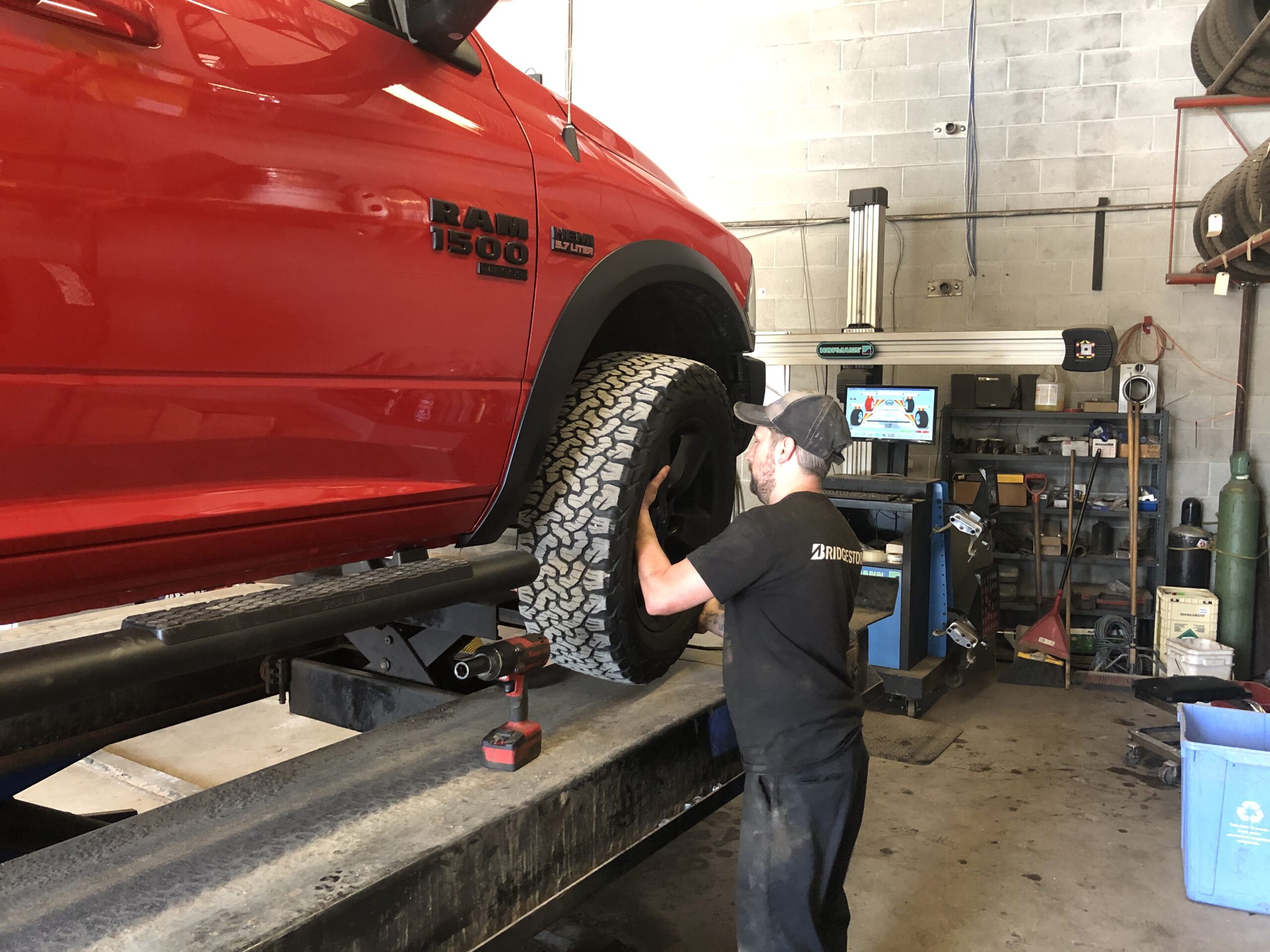 "We really want to make sure that our business is customer-focused, and people recognize it as one of the friendliest and easiest places to do business. If it's not making the customer's experience, faster, more enjoyable and more affordable, then it really isn't worth doing."