To be more profitable, it's obvious that fleets want to develop strategies that maximize tire life and lower costs; including using the correct tire in the right position and checking tire inflation every day to make sure tires are properly inflated, especially for the load at hand.
It may seem counterintuitive that one way to lower expenses and be more profitable is to avoid the idea that cheaper tires deliver a lower cost per mile.
There are low price shoppers who think cheaper is what they want. But it's possible that if they know a little more, they may actually be open to new tires that deliver more benefits. They might consider facts beyond a lower cost per mile and think about the total cost of ownership in a new way.
At Double Coin, we think a low cost per mile is important, but that number is difficult to pin down and it's only one facet of ownership. A business must consider their "total benefit of ownership," or their "total ownership experience."
There is a cost to owning tires, but the goal should be about the benefit of owning.
Tires are more than a cost — they are an investment, and this investment has an impact on the success of a fleet or owner-operator. Therefore, what factors will lead a business to have a positive ownership or investment experience? And how can a dealer contribute to the success of their customers?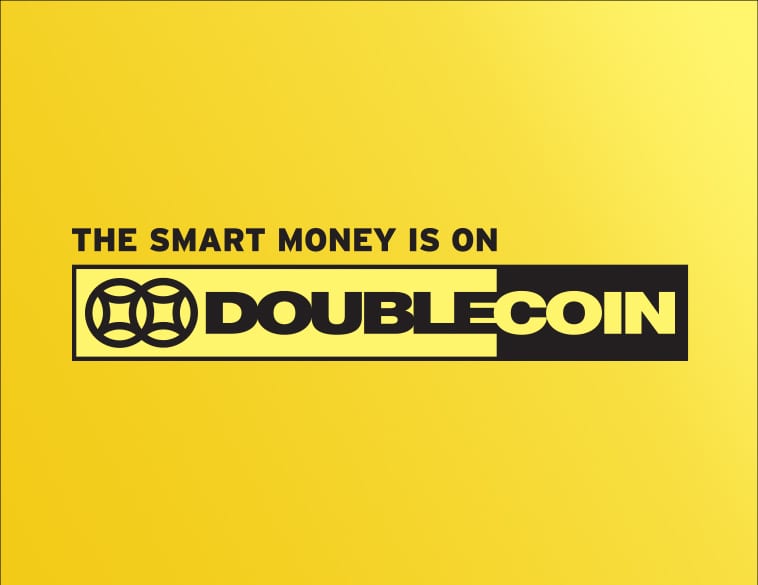 Here are six essentials we recommend every business considers when evaluating their ownership experience —essentials that if pointed out can lead each business to make a great tire purchase decision.
Tire technology
Warranty
Extensive product line
Availability
Competitive pricing
First, a "great investment experience" is directly impacted by the technology that goes into the tires purchased. What goes into making a great TBR tire?
Engineering, technology and materials that deliver uncompromised performance. Unlike others, Double Coin remains consistent with the premium, raw materials we use in our product. Double Coin's durable tires for example, have integrated technologies that enhance safety and durability.
Plus, all of Double Coin's TBR tires are engineered with 4 steel belts to provide a business with the assurance of long-term performance. 4 belts increase tire reliability, extend tire life and reduce the cost per mile, plain and simple. That type of quality builds confidence and improves the ownership experience.
Second, confidence is reinforced when a tire manufacturer offers a warranty that has integrity built into it. Every business should expect their tires to perform as promised, but if something happens, they will appreciate working with a dealer and a manufacturer who is on board to fix any problem quickly.
Double Coin's performance as a company is as critical as the performance of the tires they manufacture. Our promise to our dealer partners and their customers is to offer the service and support that builds enthusiastic confidence.
Every Double Coin TBR tire is backed by a "no-hassle" 7-Year, 3-Retread Warranty. A customer can be certain that Double Coin will stand by them to solve every problem if it ever arises. More choice also enhances long-term customer satisfaction.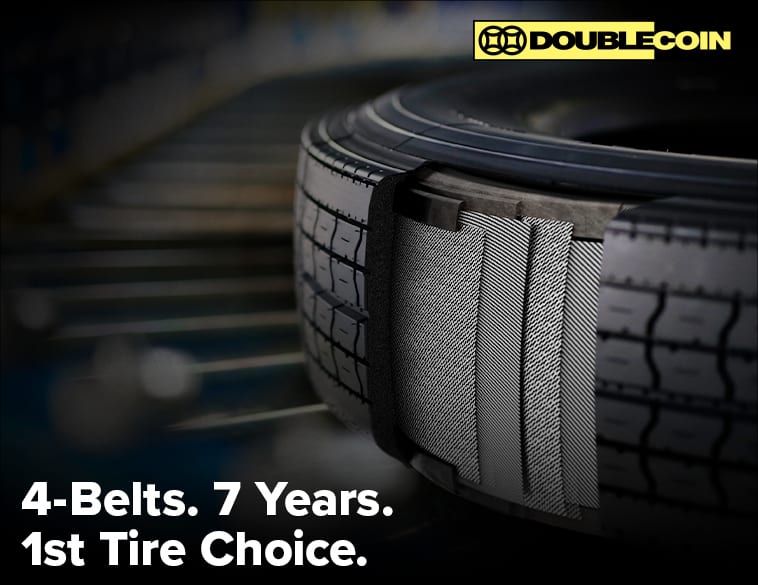 A wide-selection of steer-position, drive-position, all-position, and trailer-position tires enables each business to find the right tires for their unique applications.
For example, if a fleet requires a tire that provides solid traction in rain, snow, and mud, the value of an open-shoulder drive-position tire such as the RLB452 drive-position tire will instill confidence.
Other businesses may be looking for an ideal tire for long-haul applications, and they may find Double Coin's closed-shoulder RLB400 drive-position tire ideal. Plus, the RLB400's casing integrity promotes multiple retreads, which is an added bonus in lowering the total cost of ownership and optimizing the total benefit of ownership.
Double Coin's SmartWay-verified RR680 regional/all-position steer tires offer a business superior traction in rain, and long original tread life. But if a fleet is looking for an all-around great performer, they may find the RR150 to be a steer-position tire ideal for multi-uses.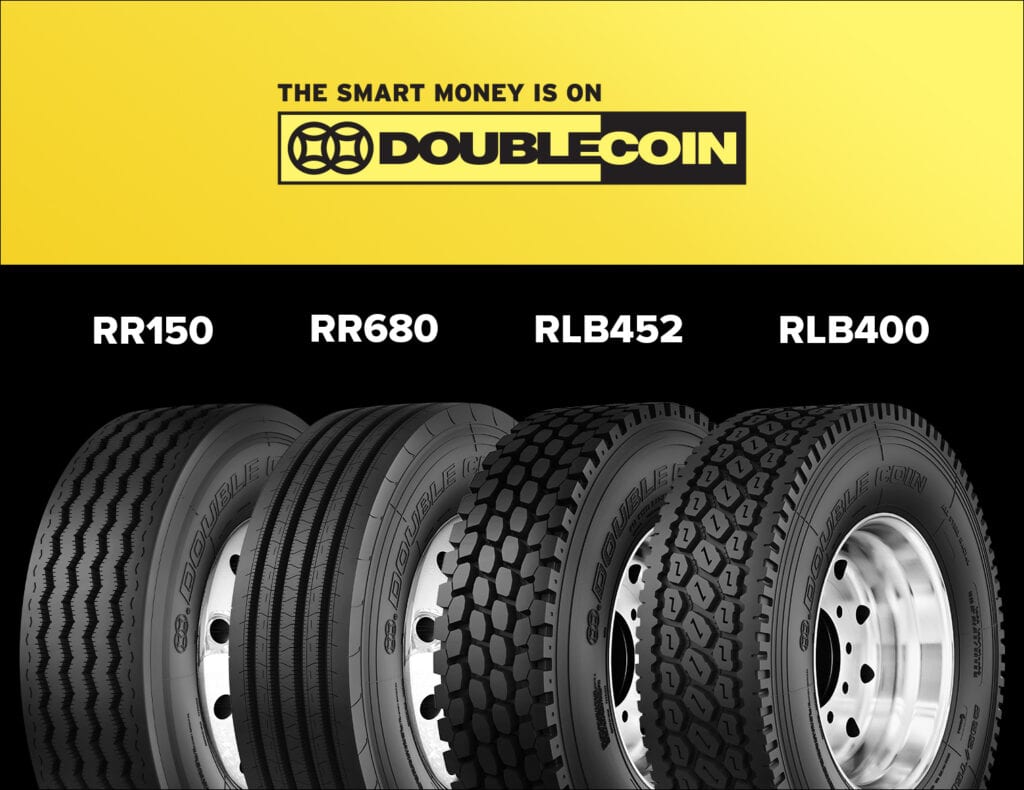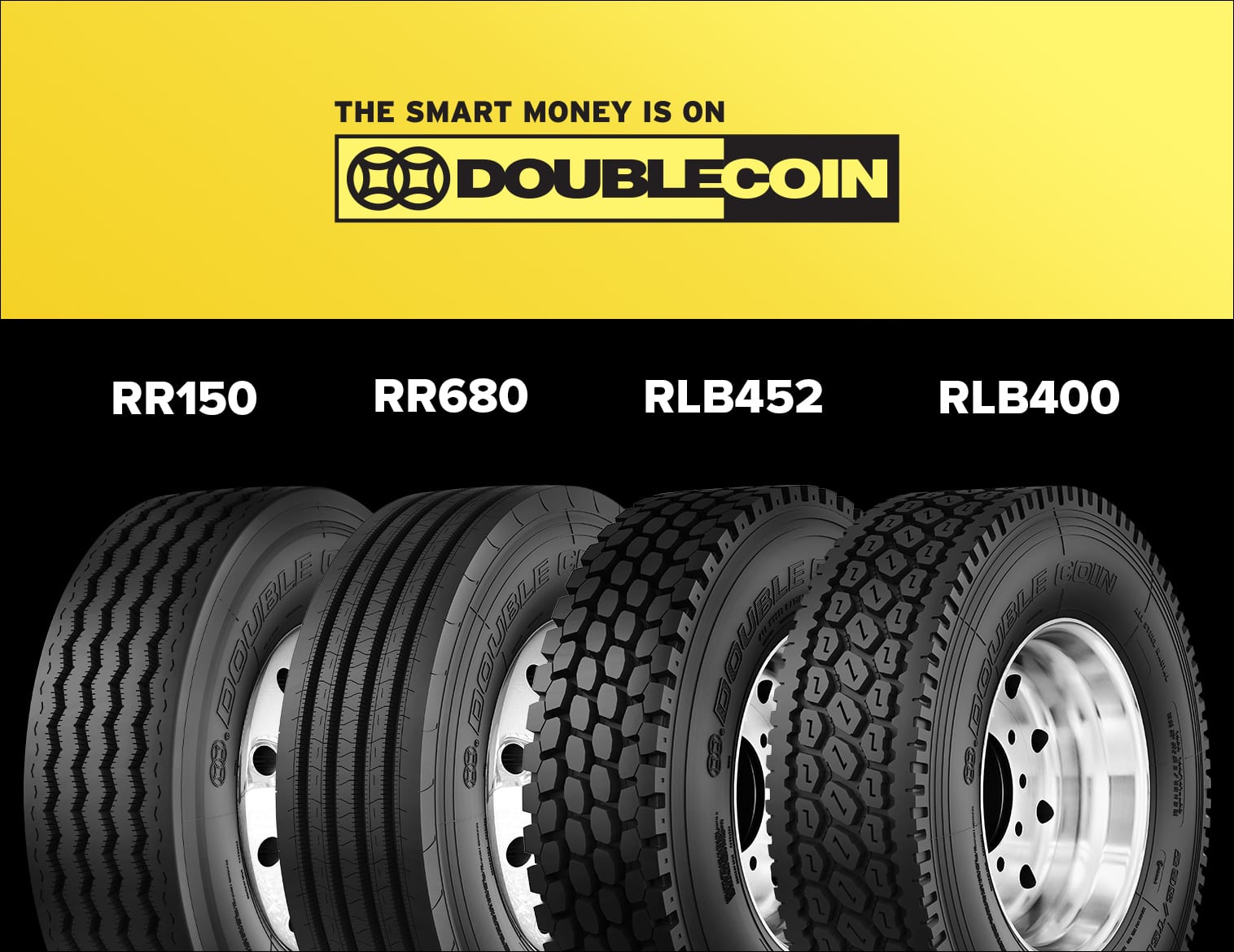 Not having the tires available when a business wants them can be frustrating. Lack of product availability is a huge contributor to a diminished ownership experience. The cheapest tire when unavailable creates expensive delays. Double Coin's advanced manufacturing facilities are online to keep dealerships and fleets well-supplied.
Plus, we've invested in strategically located warehouses across Canada to provide the assurance that a business will have ready access to Double Coin's entire line of quality tires when they need them.
Finally, tire cost can be better understood as competitive value. The cheapest tire may not deliver a lower cost of ownership, and the most expensive TBR tires may be high quality, but their cost may impact the overall investment experience.
Competitive value takes into consideration Tire Technology, Warranty, Extensive Product Line, and Product Availability. We believe that dollar for dollar no one offers more competitive advantage and more value than Double Coin.
That is why they continue to say "The Smart Money is on Double Coin" and why a business will achieve a lower cost per mile, but more importantly, a better ownership experience.
This article was sponsored by Double Coin Tires. For more information about Double Coin, go to www.doublecointires.com