Diagnostic time is about more than just scanning for codes.
As cars become more advanced, with ever more computer-controlled functions and sensors, when a problem or issue arises, being able to find the issue and solve the problem as quickly and efficiently as possible is paramount.
That said, there is still a misconception about what diagnostic time is and how service providers should charge for it.
Determining diagnostics
According to Jeff Rempel, who owns and operates George Rempel Auto Centre NAPA AUTOPRO in Winnipeg, Man., before a shop can begin to properly charge for diagnostic services, it needs to understand exactly what diagnostics is. "Today, diagnostics is a lot more than just grabbing a scan tool and plugging it into the vehicle's diagnostic port, looking for trouble codes. For us, it starts much earlier in the service process." Rempel says it should begin by asking the customer what they feel is wrong with their vehicle. "Is there a squeak or creak in the suspension when the car goes over bumps? Are the brakes pulsating when you apply the pedal?"
Rempel notes that this is important to consider because when it comes to Diagnostic Trouble Codes, pinpointing problems and fixing them—such as non-start or drivability issues—these types of jobs frequently require having your most experienced technicians and most expensive equipment to perform the work. "Therefore," says Rempel. "If you're not setting a different labour rate for that kind of work, you're already losing money before the technician even gets to that vehicle."
Stated upfront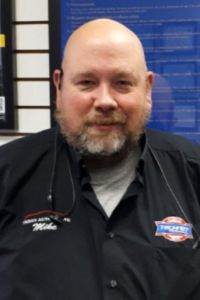 Additionally, the diagnostic rate needs to be stated and agreed upon upfront with the customer before any work begins. By doing so, the shop can get fair compensation for the complex work that's required and there are no surprises for that customer.
"Clear communication is essential for success," explains Mike Urban, Proprietor, Urban Automotive in Oakville, Ont. "it's important to make sure that customers fully understand and approve the charges and reasons behind them," he says. This means setting clear expectations and "explaining that the initial troubleshooting process involves a vehicle diagnostic scan and up to one hour of diagnostic time."
Urban also notes that solid, basic checks are fundamental to successful diagnostics. "Regardless of the specific diagnostic procedure, starting with essential checks like power, ground, and baseline signals should never be overlooked. Incorporating these checks into a routine ensures thoroughness and accuracy, even if they seem repetitive."
At Fix Network Canada, Zakari Krieger, Vice President, Prime Car Care, which includes Speedy Auto Service locations across the country, notes that "staging" diagnostic time based on the level of complexity can help ensure service centres have a profitable model that "supports the investment required to be in the diagnostics business."
Krieger also notes that ensuring the shop and its technicians are aligned with good, robust technical diagnostic platforms, like those offered by companies like ALLDATA, Identifix and Mitchell 1, is also critical. Given that vehicle and repair complexity continue to increase at an exponential rate, there is a greater need than ever for advanced software and technical support, which means more and more, we're seeing shops adopt monthly subscription services for this information.
Software updates
Another factor that cannot be overlooked when it comes to charging for diagnostic time is software updates and refreshes. "Computers need to be updated on a regular basis," explains Jeff Rempel. "If you can't update the software, you can't access the right repair information. Until you plug in with any OEM, you don't know what criteria they are looking for because it changes regularly, sometimes month-to-month and even day-to-day." That's why, stresses Rempel, software updates should be factored into your shop's initial and ongoing diagnostic door rate, not just the flash process. "While you might be able to complete the flash in an hour, you still need to install all the updates and that can take an additional hour," he says.
Another consideration is whether to perform diagnostic services in-house or outsource them to a third party. At Fix Network, Zakari Krieger says that while the more diagnostics a shop can perform in-house the better, making it work requires not only knowing what to charge customers to recoup expenses and business investments but also which services can realistically be outsourced because they just can't be done in-house. It can be very tempting for service centre managers and owners to defer the more complex diagnostic work to mobile specialists and OEM dealers, the trouble is, doing so is often only a short-term solution. As vehicle technology continues to advance and more technology-involved troubleshooting is required as part of the overall repair process, aftermarket service providers need to take a long-term view. They need to ask themselves if outsourcing diagnostic work today could be detrimental to their business tomorrow.