In a context of near-full employment, technicians can be selective about where they choose to work.

We asked machine shop workers why they chose one company over another for their careers.
We found the first group of workers at M Mécanique 360 Saint-Vincent-de-Paul. This workshop, which won the title of M Mécanique 360 of the year at the Del Vasto Group Congress, is run by Xavier Huberdeau. This young manager's approach seems to weigh heavily in the balance.
Samuel Forest has been a mechanic with the company for five years. Previously, he had worked in a number of workshops, including one at a dealership, an experience he didn't enjoy. "I was considered just a number," he sums up.
Even though he lives a long way from the workshop, Samuel accepted Mr Huberdeau's invitation to join his team. "He told me he needed my help, which is always rewarding, and he offered very competitive terms. However, what keeps me here is much more than the salary," explains the technician. "It's always easy to talk to Xavier. He's an excellent listener and is very flexible and understanding when I have family issues."
Dynamic workshops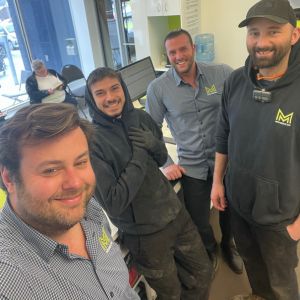 Samuel Forest also appreciates his boss's dynamism. The company is constantly investing in state-of-the-art equipment. What's more, Samuel is currently training to repair and maintain electric vehicles, another stimulating challenge.
His colleague Hagop Shohmelian has been an apprentice in the same workshop for over two years. He preferred a small independent workshop for his internship. After a stint in a major chain workshop, he opted for Mr. Huberdeau's team.
Let him explain: "Here to learn, I always have Xavier next to me. I really feel part of the team. Working in an independent mechanic's shop, I can touch everything, and that's much better for my learning than always doing the same tasks. It builds my confidence, and I think it's a win-win situation."
A human approach
The man who aspires one day to have his own workshop also mentions that salary is far from the only factor keeping him in this business. Spontaneous activities and generous gestures are part of everyday life. Whether it's the summer BBQ party, the Christmas soup, the occasional pizza or simply a meal offered when working hours are extended, all these little gestures add up and contribute to the attachment to the company.
"If I have one piece of advice for apprentice mechanics, it's not to look for a workshop simply on the basis of salary," advises Mr. Shohmelian. "Look for a workshop where you can grow."
Still with the same Saint-Vincent-de-Paul team, Nicolas Gravel is workshop manager. This trained and experienced mechanic was approached by Mr. Huberdeau in the aftermath of the pandemic to return to the company as manager, a true assistant to the owner.
After two years on the job, Mr. Gravel wanted to move into a management position. "I know that in the current climate I could work anywhere. However, here I find interesting working conditions and the opportunity to learn. I love the challenge, and Xavier trusts me and shows me all the details of the operations. When he's away, I can even take over from him."
The workshop manager stresses the importance of the quality of the working environment, which makes coming to the workshop a pleasure for him. "Not every boss knows how to create that kind of atmosphere. The result is that I don't look elsewhere, where the grass wouldn't necessarily be greener, and that I want to go as far as I can with Xavier."
In short, in the best workshop of the M Mécanique 360 banner in Quebec, the owner has created a climate of collaboration and growth of expertise that makes his business very attractive.
A tailor-made welcome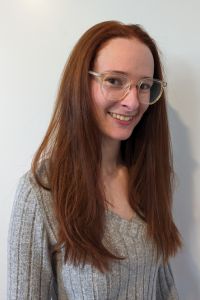 Kariane Ruel is a technical advisor and assistant manager at the Mécanique VAP workshop under the Auto PLACE banner in Laval. Recently posted, it was through personal contact with the owner in a later job, Anthony Alfieri, that she found her place in this team.
"To put it simply, Anthony created a tailor-made job for me," she says. "I like the challenge and also the fact that the tasks in this workshop of five workers are very varied."
Like her colleagues, Ms. Ruel loves the atmosphere in this small workshop. Working conditions are good and she enjoys a great deal of flexibility on the part of her employer. "And I love this team," she sums up. "We play cards together at dinnertime!"
Christophe Pépin is a mechanic at Sylvain Bélisle's workshop in Longueuil, also in Auto PLACE colours. He worked there part-time while completing his training in heavy-duty vehicle mechanics after completing his DVS in auto mechanics.
"This workshop was on my list of small independent garages that interested me," he says. "I ended up staying because I got to know the owner, who is also a mechanic. I was eager to learn, and Sylvain has so much to do that I can help him. I often work alongside him, and he sets an example for me. He's always available when I have questions."
Constant learning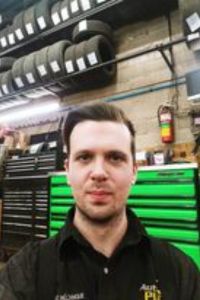 Mr. Pépin likes the variety of tasks and the company's global training approach. In fact, the workshop offers a variety of services, from general mechanics to air conditioning maintenance and rustproofing. Mr Belisle is very committed to technological development and is even tackling electric vehicles.
"As in any business, there are tense periods," says the mechanic. "However, Sylvain is very understanding, has real leadership energy, and I'd say we've become friends."
Here too, salary is an important factor, as all the participants in this report say: everyone has bills to pay. However, the quality of the relationship with the boss and the opportunity to grow in one's profession also make all the difference.