Taking the time to review a technical bulletin, even one that is several years old, can save a lot of time in our vehicle diagnosis and repair process.
To start 2023, a 2006 Cadillac SRX was brought to us on the tow truck. After attempting to replace the vehicle's battery, the Cadillac could not be moved. The gearshift lever cannot be activated. In addition, once the battery is in place, you cannot remove the key from the ignition.
Once in the workshop, you can see that the SRX can be started and moved by manually removing the gearshift and the key from the ignition. So, for the first step, we jump on the analyzer to see if we can get a clue on the track to follow: U1300 Class 2 serial data link low, in addition to B3031 Security System In Learn Mode.
Communication network
The SRX has a very important serial communication network for the operation of the vehicle. Depending on where the network failure occurs, the vehicle may become impossible to start or move. It should also be noted that the serial network may be non-functional and that it is still possible to communicate with the ECM (engine control module) because it communicates with the analyzer via another network.
This first diagnostic chart of the vehicle will help us find exactly where the break in communication is located and find the source of the problem.
Simple enough chart. We are asked to disconnect one splice at a time on the network and then the modules until the U1300 code is no longer present. Fairly simple procedure, but still long given the number of steps to follow.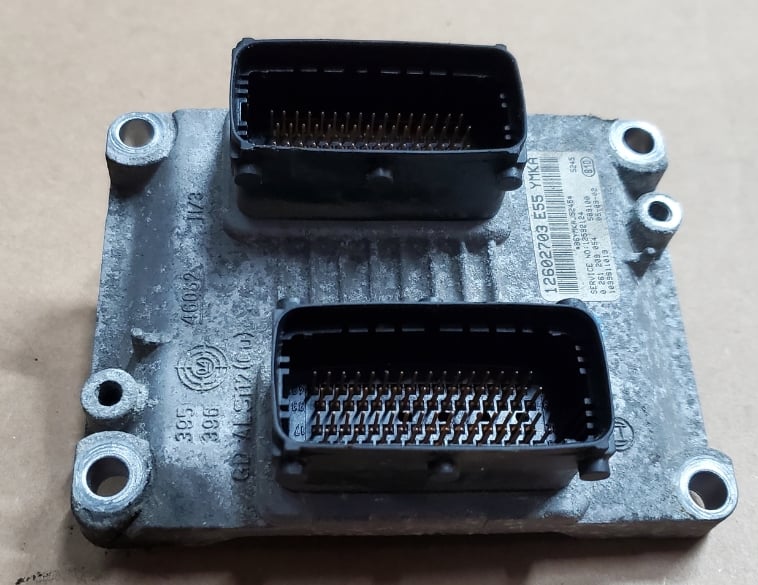 The oscilloscope at work
Here, I decide to use my oscilloscope to "see" what is happening on the network. Directly to the ECM, the signal is great. Just to satisfy my curiosity, I take a second reading further on the network, at the Rear Integration Module, and there too, the signal, for the moment, seems correct.
Before going any further with the charter, I decided to take one last five minutes to see if there are any technical bulletins for this issue. There is one! The bulletin makes us check the ECM's power supplies before condemning it.
Indeed, once the ECM module was replaced, the SRX was back on the road. Lesson learned: even seven years after the release of this technical bulletin, its existence was greatly appreciated. So, let's not forget to browse through them!