Regular inspection of driveline components promotes safety, reliability, and long-term customer retention.
When your customer brings their vehicle in for inspection and maintenance, are the CV boots, half-shafts, axles, and driveshafts inspected each and every time? If not, they should be, since if they do fail, the results can be catastrophic, not only for the customer and their vehicle but also for your business. 
In particular, rubber Constant Velocity (CV) boots are a common failure point on vehicles equipped with independent suspension and—notes Michael Cargill, Category Manager, Product Management for the Automotive Aftermarket at Schaeffler—should be inspected approximately every 90 days (often the timeframe when most motorists bring their vehicle in for an oil change). "The CV boots should be checked for pinholes, cracks, leaks, and sealing bands." He also advises that technicians should also check the CV axle shaft for rust—often a result of dirt and moisture contamination resulting from a spilt or cracked boot. "Make sure you perform a road test to listen for clicking noises when turning the steering wheel."
Educating your clients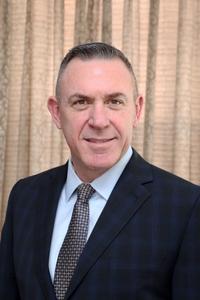 From a service provider perspective, Wes Dickens, Technical Trainer for ZF Aftermarket, explains that it's important to notify customers what a CV joint actually does as well as its importance to overall vehicle operation and safety. "It's helpful to explain how the CV joint keeps the drive wheels synchronized and helps ensure that the vehicle maintains a consistent speed, even over varying road surfaces," he says. 
By doing so, service advisors can provide their customers with a solid overview of not only how CVs and axles work, but how they complement other vehicle systems, and by educating on those as well, it allows the shop to stress the importance of preventative maintenance—not only in keeping the vehicle safe and reliable—but preventing costly repairs down the road.
Neglecting CV joints can become a big issue, very quickly. "If a repair isn't made and the CV joint worsens," explains Dickens, "the joint can separate, causing the vehicle to pull to one side. If the CV joint breaks completely, it could cause damage to other components within the wheel well, and the vehicle might not be driveable –even to move it off to the side of the road. This is true for both front-wheel and rear-wheel drive vehicles with CV shafts."
All this can be avoided he says, by regular inspections and solid preventative maintenance plans. Companies like ZF provide both OEM and aftermarket replacement driveline products, such as those available through the company's Lemforder, Sachs TRW, and WABCO brands. "ZF supplies these parts to the original equipment manufacturers (OEMs), and our engineering and product teams work closely with the OEMs to develop the technologies to their specifications," notes Dickens. "Therefore, they are often the best possible replacement for the original parts, having been designed and manufactured to the same standards."
You get what you pay for
This is an important consideration for service centres, especially during uncertain economic periods where inflationary price pressures, can make it tempting for consumers to go with the cheapest option and not necessarily the best one for their vehicle. 
Using parts that are designed to meet and exceed OEM requirements, not only results in greater peace of mind and vehicle reliability but also minimizes the risk of comebacks for the shop, which negatively impacts both revenue and customer satisfaction scores and in turn, also affects service retention.
At Dorman Products, Steve Butcher, Senior Product Manager, Driveline SBU, says this is one reason why the company produces 100% new driveline components. Our Driveshafts are 100% NEW to assure the integrity of the driveshaft in transmitting the torque the vehicle produces."
Butcher also stresses that when performing a vehicle inspection and checking driveline components, including CV joints, half-shafts, as well as driveshafts on AWD/4WD and rear-drive vehicles, it's important to observe the ride height and whether the vehicle has been modified, including raising or lowering the suspension. "Lowering or lifting of the vehicle can change the pinion, causing premature failure of not only the u-joints but pinion bearings and pinion yokes and can cause driveline vibrations."