The Australian government has just passed a law that provides access to all the data that aftermarket technicians need to diagnose and repair cars.
The Motor Vehicle Information Services (MVIS) program became law on July 1st. Vehicle manufacturers marketing in this country must make electronic diagnostic data, electrical updates and schematics, technical and safety information available at a cost deemed reasonable, as well as provide full access to information on all vehicles, including electric vehicles, that are entrusted to independent workshops.
Workshops only have to pay a nominal registration fee to a neutral agency created for this purpose to access a scalable and unique platform of all manufacturers. It is this agency, in direct link with the manufacturers, which ensures their good collaboration.
The obligation to share data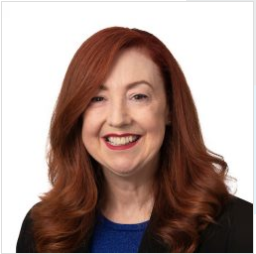 In response to Autosphere's questions Lesley Yates, director of government relations for the Australian Automotive Aftermarket Association, says a manufacturer that fails to follow the information-sharing rules under the Act faces a penalty of up to $10 million, while a simple impediment to the free flow of data can result in a fine of over $100,000.
"We started our campaign in 2009," says Yates. "Everyone in the secondary market got involved. We asked for clear commitments from all political representatives before the election, at all levels. Our garages even invited candidates into their shops to show them firsthand the barriers to their work caused by vehicle data access issues."
AIA Canada's efforts
The enactment of such legislation, which confirms the right of consumers to have their cars repaired in the shop of their choice, is the outcome that AIA Canada wants for our own automotive aftermarket. "We are in the same battle as Australia, which has succeeded, or the United States, which is also working on right to repair legislation for the automotive sector. The Australian result is inspiring and gives momentum to our own issue," says Alana Baker, Senior Director of Government Relations at AIA Canada. Bill C-244, which would amend the Copyright Act to allow for the diagnosis, maintenance and repair of a variety of electronic equipment, is in second reading in Ottawa, but the bill does not go far enough, according to Ms. Baker, and would require automobile-specific amendments.
"Consumers are certainly not well informed about this issue, but 94% of those who are informed want the right to have their cars repaired wherever they want," says the director. "And for that, you need access to data."
Petitions, political pressure and public awareness campaigns are multiplying to demand a legal framework for access to the electronic data of Canadian vehicles. The CASIS program is no longer doing its job in this day and age when the new generation of vehicles no longer need an OBDII port to share their electronic health check.
The same is true in the United States, where the right of access to this data, supported by a referendum in the state of Massachusetts in 2020, is still blocked in the courts. A federal bill, the Repair Act, requires bipartisan support in Congress, whose scheduled November elections are stalling progress.
In short, as the Australian example demonstrates, successful legal recognition of the right to reparation requires a commitment from the entire industry and a strong dose of perseverance.