Intelligent shop equipment is revolutionizing the mechanical repair space.
Capturing and retaining service work has long been a major factor in successful repair shop operation. Traditionally, the process often required a strong emphasis on customer relationship skills and over-the-phone follow-ups. Even then, there was still a significant chance that a customer would either defer work or take their business elsewhere.
Today, with the advent of smart shop equipment, service advisors and shop managers have new ways to both enhance the customer experience at their locations and capture more maintenance and repair work.
Fast and accurate
Tools such as Hunter's Quick Check Drive touchless inspection solution, allow a service shop to quickly and accurately scan every vehicle that rolls in, providing the customer with an accurate vehicle evaluation report in just seconds.
With different communication channels available, such as being displayed on Hunter's Flight Board within the shop, printed off and handed to the customer, or sent via text or stored in the Hunter Net cloud, a customer can quickly, and easily see what maintenance is required on their vehicle.
John Peron, Managing Director at Hunter Engineering Company in Canada notes, the benefits of technology like this are not only providing, fast, accurate, transparent information to the customer on the condition of their vehicle, but also for the shop to quickly earn that client's trust by empowering them to decide on whether to have the work performed.
Additionally, it also allows the shop a much better opportunity to earn additional work from the customer, due to the inspection report pinpointing items that need attention right now or will require maintenance, repair, or replacement in the near future.
Long-term cost of ownership
When it comes to investing in smart shop equipment like this, Peron says that service providers need to consider not only the return on investment but also the long-term cost of ownership. "At the end of the day," explains Peron, "the biggest thing that most shops that are strategically looking to move forward with, is figuring out where are they right now and where they want to get to with their respective hours or units per Repair Order (R/O)."
Bert Gregory, Director of Operations for Speedy Auto Service, notes that advanced intelligent service equipment must not only have the ability to check each and every vehicle but also be able to predetermine which Advanced Driver Assistance System (ADAS) resets are required once tasks such as a wheel alignment have been performed. "Doing so will help in increasing profit, reducing liability, and ensuring customer safety," says Gregory.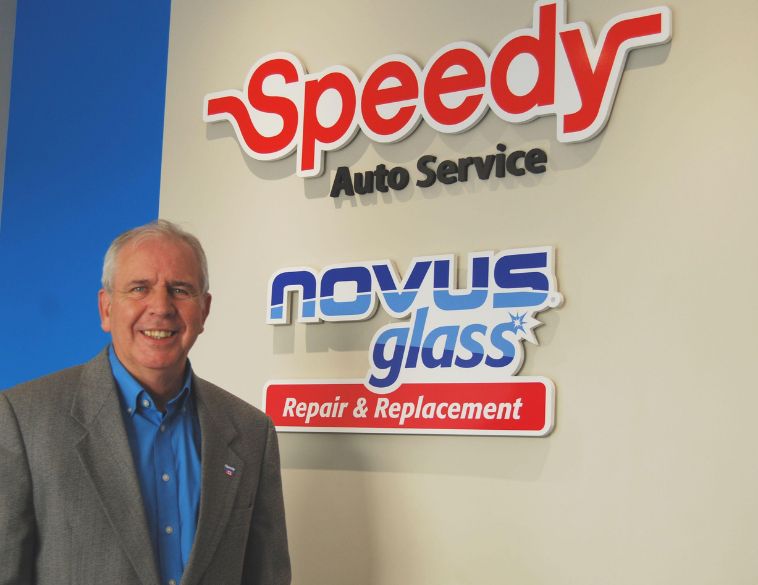 Additionally, he notes that by having such equipment connect to a cloud-based network, not only does it provide the customer and the service staff easy access to repair and service information on a particular vehicle, it also allows the shop to set goals, track daily performance and identify business trends, all in real-time.
For many service providers, productivity is also key when it comes to choosing new shop equipment. How long will it take to install it and how much time is required to train staff and technicians to use it? And ultimately, how much time will it save per R/O?
Jordan Krebs, Product Manager, John Bean, explains that the more "intelligent" the equipment is, "the easier it becomes to operate and understand. This also means training time is reduced whenever turnover occurs in a shop."
Better productivity
Krebs also notes that while introducing new technology into a shop environment can seem daunting for both staff and customers, the ability to show that this fear is unwarranted can quickly translate into better productivity, with faster more accurate estimates of repair time, more efficient work processing, and better scheduling, allowing the shop to accommodate more vehicles per day.
Improving productivity and hours per R/O can have a major impact on shop success and profitability. John Peron at Hunter Engineering Company, explains that those service centres that are seeing greater hours per R/O (above 1.6 for example) have the ability to provide real value for their customers by offering true inspections and providing them with a huge amount of valuable information on their vehicle. This, in turn, enables those clients to make an informed decision on whether or not they want to invest in repairs and maintenance to ensure their car drives as the OEM intended it.
And because the inspection process is automated and can also integrate with the alignment and ADAS calibration and scanning equipment, the result is a fast, accurate, and highly efficient repairs, enabling the shop to increase hours per R/O output, save very significant amounts of time, and maximize staff productivity, meaning more profit per R/O and more opportunities for consistent service work.
There's also the impact such equipment has on boosting customer confidence in the shop and the banner or brand it represents. "We understand how important it is for our customers to drive safe and reliable vehicles," explains Bert Gregory, "which is why at Speedy, the safety of our customers is our top priority. Investing from the beginning in the right smart service equipment and implementation of the right internal processes are key to ensuring delivery of the highest quality service possible to our customers."