New program aims to simplify test procedures and provide better transparency.
The Ministry of Transportation Ontario (MTO) is proposing to modernize vehicle inspections by replacing the current MVIS program with a contractual model.
The vehicle inspection program will transition to a multi-year contract between the ministry and service stations/garages offering Emission Inspection Certificates (EICs), Safety Standard Certificates (SSCs), and Structural Inspection Certificates (SICs).
Inspections will be collected, and the certificate issued will be in a digital format, streamlining the process and providing more robust safety inspection data.
The proposed changes will simplify the light-duty passenger vehicle registration process when an SSC or SIC is required.
The safety requirements that form the inspection will remain in keeping with current requirements.
The ministry is also integrating heavy diesel vehicle emissions inspections into annual commercial vehicle safety Inspections.
Inspection criteria will continue to align to standards in the National Safety Code 11, part B along with the inclusion of the Ontario emission inspection requirements.
Successful completion of the inspection will be required and will be digitally uploaded to support the registration or renewal of license plate transactions.
Fully digital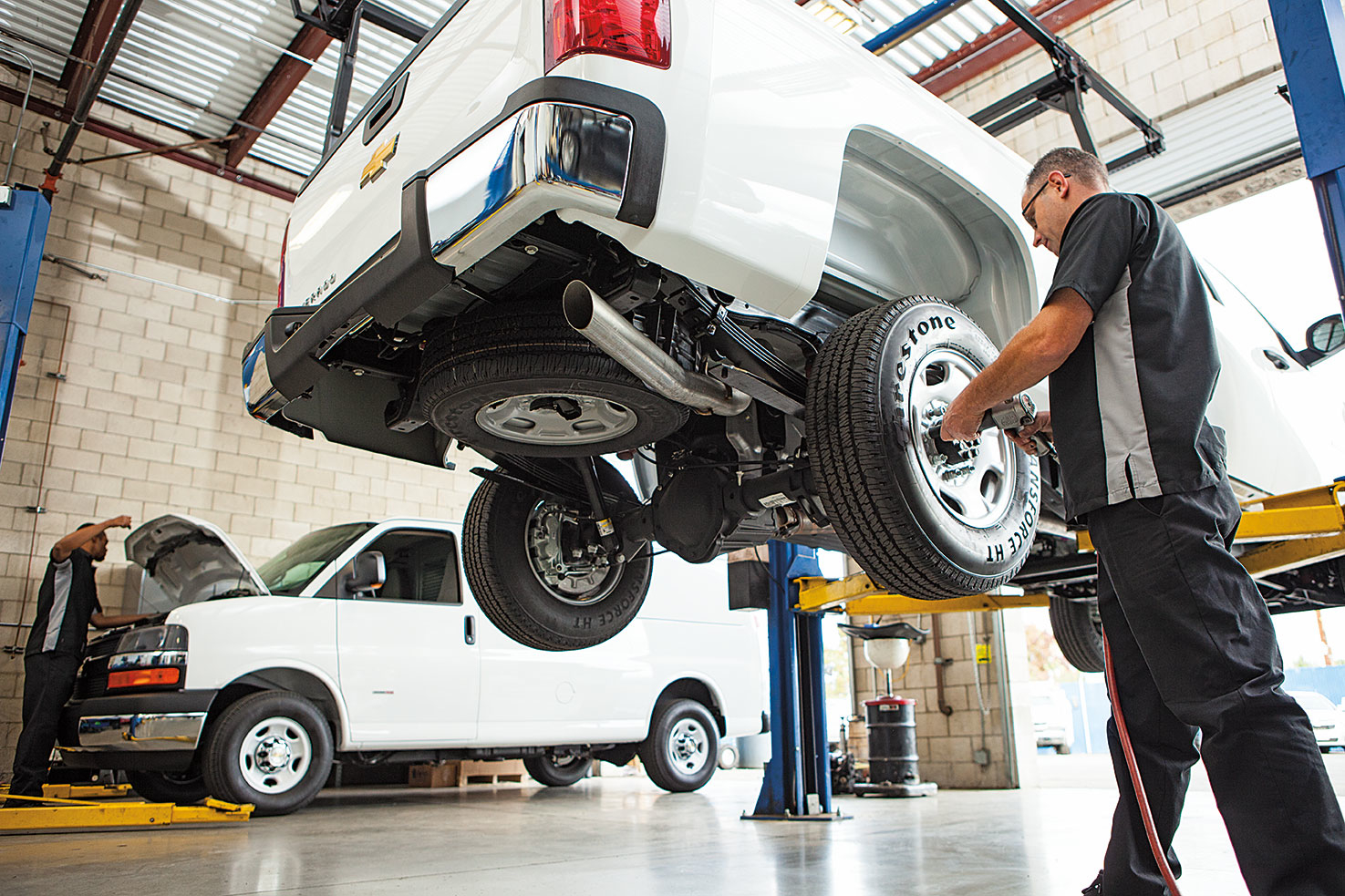 Integrating the commercial vehicle safety and emission inspection processes will create "one test, one result" streamlining requirements.
Stations will be able to enter into the contractual service agreement with the ministry in early 2022.
Those stations currently providing emission inspections will need to enter into a service agreement to join the new program.
Motor Vehicle Inspection Stations (MVIS) offering safety inspections will be able to join the new program last in 2022 and throughout 2023.
The program will become fully digital, increasing the opportunity to collect more detailed inspection results, vehicle photos and to improve and monitor station performance and compliance.
The new program will require inspection data to be collected via a dedicated tablet and automatically uploaded so that inspection results are digitally available for licensing transactions and on-road enforcement.
Stations will no longer purchase paper-based inspection certificate stock.
The inspection result will be a digital certificate number and usage will be calculated and debited against the station's account using a pre-authorized debit on a regular basis.
The ministry is proposing to enhance diesel Commercial Motor Vehicle (CMV) emissions inspection requirements by introducing;
A smoke opacity standard of 10% for all CMV's 2011 and newer is required to complete the inspection.
The smoke opacity threshold will be lowered to 10% from 20%.
This change is reflective of the technology required on these vehicles which aims to reduce particulate emissions close to 0%.
OBD inspection 
A NEW advisory OBD inspection for diesel CMVs with a weight over 6,350 kgs and from model year 2016 or newer.
Additional visual checks as part of the current annual emissions component inspection for:
Diesel Particulate Filter (DPF and Regeneration Systems)
Diesel Exhaust Fluid DEF Systems.
Registration into the new inspection program for stations issuing SSCs will begin in Summer 2023 and be complete by October 2023.
Registration into the new inspection program for stations issuing SICs will begin and occur between September and November 2023.
A MVIS may not issue SSCs or SICs as of January 1, 2024.
AARO will continue to inform on changes as they become available. More details can be found by visiting aaro.ca