Enhancing technician and instructor accreditation/training is helping the service repair industry build for the future.
Over the last 12 months, the automotive aftermarket has had to contend with significant changes and disruptions to the supply chain and service repair sectors. Yet where the latter is concerned, overall, businesses have shown to be remarkably resilient with many service centres thriving despite the economic uncertainty.
Yet being able to do so requires service providers to be well-positioned and prepared, meaning not only do strategic and tactical plans take into account potential business disruptions but also that staff are able to receive ongoing training, support and technical certification.
This is something that The National Institute for Automotive Service Excellence, better known as ASE, understands all too well.
What's here, what's coming
During an exclusive conversation with Autosphere, ASE's Senior Vice President of Communications, Trish Serratore, provided us with an update on what the institute is currently working on and what the industry can expect to see in the near future.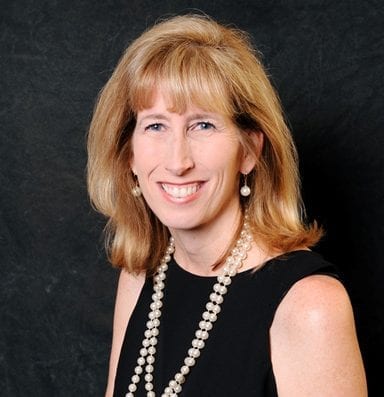 Social distancing measures brought on by the pandemic have required a radical re-think in the way automotive technical training is delivered and while ASE's Test Center has remained open, strict COVID-19 protocols have been put in place to monitor and ensure those required to do testing are safe.
Given that everybody has reacted differently to the pandemic and social distancing, Serratore says it was important to stress that technicians can reach out to ASE and discuss ways of conducting certification testing to ensure they are able to take their tests in a safe, yet still practical manner.
During 2020, ASE shifted its in-person classes to an online format and each Monday (primarily for instructors) and Friday (primarily for technicians) has been organizing virtual webinars. Since March 2020, ASE has conducted more than 35 of these sessions which have proved extremely popular.
"We've seen more than 20,000 instructors and almost 60,000 technicians register for these sessions," says Serratore, who notes that these open webinars also allow attendees to earn a certificate of completion if they pre-register.
Renewal app
Additionally, because physically visiting the ASE Test Center does still present challenges, the institute developed its ASE Renewal App, which a technician can download to their smartphone or tablet to maintain their ASE certification.
"You purchase the subscription and then you receive one question per month per certification that you have," says Serratore. "It takes about eight months to complete the whole process, but once you ring the bell, you're extended for a year."
Serratore notes that the ASE Renewal App, was at the time of our interview only available through the Auto Series A1 to A9 programs, but still, provided a good option for those that were able to take advantage of it.
While the pandemic continues to rage on, automotive technology also continues to advance. With that in mind, ASE has been working on technician testing for Advanced Driver Assistance Systems (ADAS). This brings together technical repairs on both the automotive service and collision repair side and was developed as a result of notable concerns within the industry.
"Currently we are in the second stage of development on this," explains Serratore. "There are lots of issues we've seen around diagnostics, scanning and calibrations and the intricacies of each procedure, including how they're being performed and where."
To help provide clarity and guidance, ASE has worked hard to bring the industry together on this, building a task list on what was needed to create an effective test program, as well as looking to the industry for consensus. From that, work has begun on developing a composite ADAS system for testing and certification.
"One of the reasons we are doing this," says Serratore, "is to better help technicians understand the technology, even if it might not be specific to the individual system they are actually using."
Moving forward
The next step is developing the actual exam and writing the test questions, as well as bringing in subject matter experts from the automotive service repair and collision sectors to ensure every aspect is covered.
It's important to consider that every technician and every shop in which they work in views things differently and this applies not only to testing and certification but the actual tasks they perform.
Serratore notes that some shops may perform diagnostics and calibration in-house, while others may sub-contract these services, be they mechanical or collision facilities. Some are even developing mobile diagnostics and calibration services.
"I think the important thing is that we're able to bring both the collision and mechanical sectors together, recognizing there is an integration point. We therefore wanted to ensure we could come up with a single test that answered questions on both sides and is able to serve them effectively as well provide credentials that are recognized in both the mechanical and collision repair sectors," explains Serratore.
By taking this approach, not only does it provide a recognized test standard on both sides, but reinforces the concept of quality work and procedures, with concrete certification to back them up, should a shop be faced with any potential liability issues.
Website upgrades
Another big announcement has been a major upgrade to the ASE website. Ease-of-use and navigation were a key priority in developing this new site and it provides certified instructors and technicians with easy access to the myASE portal where they create their own, individual profiles, manage credentials and track purchases, as well as link with employers to make the certification process easier.
"If an employer wants to pay for the certification, they're able to do that on behalf of the technician," explains Serratore "and it's been designed to be as seamless as possible."
Additionally, ASE has also created a consumer page on the website, ASE.com/drivers, designed to educate motorists on the importance of choosing the right repair shop and the right technician to perform work on their vehicle.
Effective consumer education is a critical part of running a successful collision repair operation—because, if customers trust a repair shop and trust the technicians working there, who in-turn have first-class certification which demonstrates their expertise—the result is often repeat business from the customer, referral business from their contacts, plus a strong reputation for both the technician and the shop.
Looking to the future
On a final note, ensuring that our industry has a consistent pipeline for the next generation of automotive service professionals is also key.
The ASE Foundation is continuing to work with high schools and technical colleges across both Canada and the U.S. to provide accreditation programs for young people in automotive service repair, to ensure they have a solid career path ahead of them, while at the same time, providing employers in the industry with a valuable pipeline for new technicians.
"We have approximately 60,000 graduates in both Canada and the U.S. each year," notes Serratore "and we want to help ensure that not only is our industry able to attract graduates but keep those who are competent, interested and engaged."
She likens the way in which ASE is doing this, along the lines of a three-part process.
"We work with these young technicians by starting in school at the foundational level and then we provide them with credentials from ASE. From there, we keep them trained through the ASE Training Managers Council (ATMC) to help ensure they are always learning and improving. In that regard, we see ourselves as a one-stop solution for the industry when it comes to accreditation and training."