Alfonso Cino, the founder of Cino Auto Repair came to Canada in 1961.
He took night school to learn to speak English while obtaining his automotive repair licence. Alfonso worked for the Stoney Creek Canadian Tire as Head Technician, but in 1984 decided to open his own auto repair business.
He and his wife, Lina opened a two-bay service gas station working long hours to get the new business started. In 1987 Alfonso built a new four-bay repair shop and hired two other technicians. I989 saw them expand the four-bay into today's nine-bay service centre. Luigi, the oldest son, decided to join the family business in 1991, with Sergio joining shortly after that.
Luigi and Sergio have been around cars all their life… always in their father's footsteps—watching, learning, asking questions. Luigi has a Bachelor of Economics from the University of Waterloo, a Bachelor of Education from Brock University and obtained his "Class A" certification in car and truck auto mechanics from Mohawk College. Sergio has a Bachelor of Marketing from Brock University plus a Bachelor of Education. He too completed his "Class A" certification in automotive car repair from Mohawk College.
Building the business
Luigi and Sergio, together with their families, have worked hard building Cino Auto Repair into a company customers can trust. They take pride in building customer relationships and now see third generations of families at their service centre. As fathers with children, being involved in the community were important.
Sports became an essential part of their lives—volunteering with minor hockey and soccer associations as part of their lifestyle. They believe building a business is all about treating people fairly, treating each vehicle like it's your own. Vehicles have changed in look, build and technology but the excellent customer service that Cino's has offered since the beginning remains the same.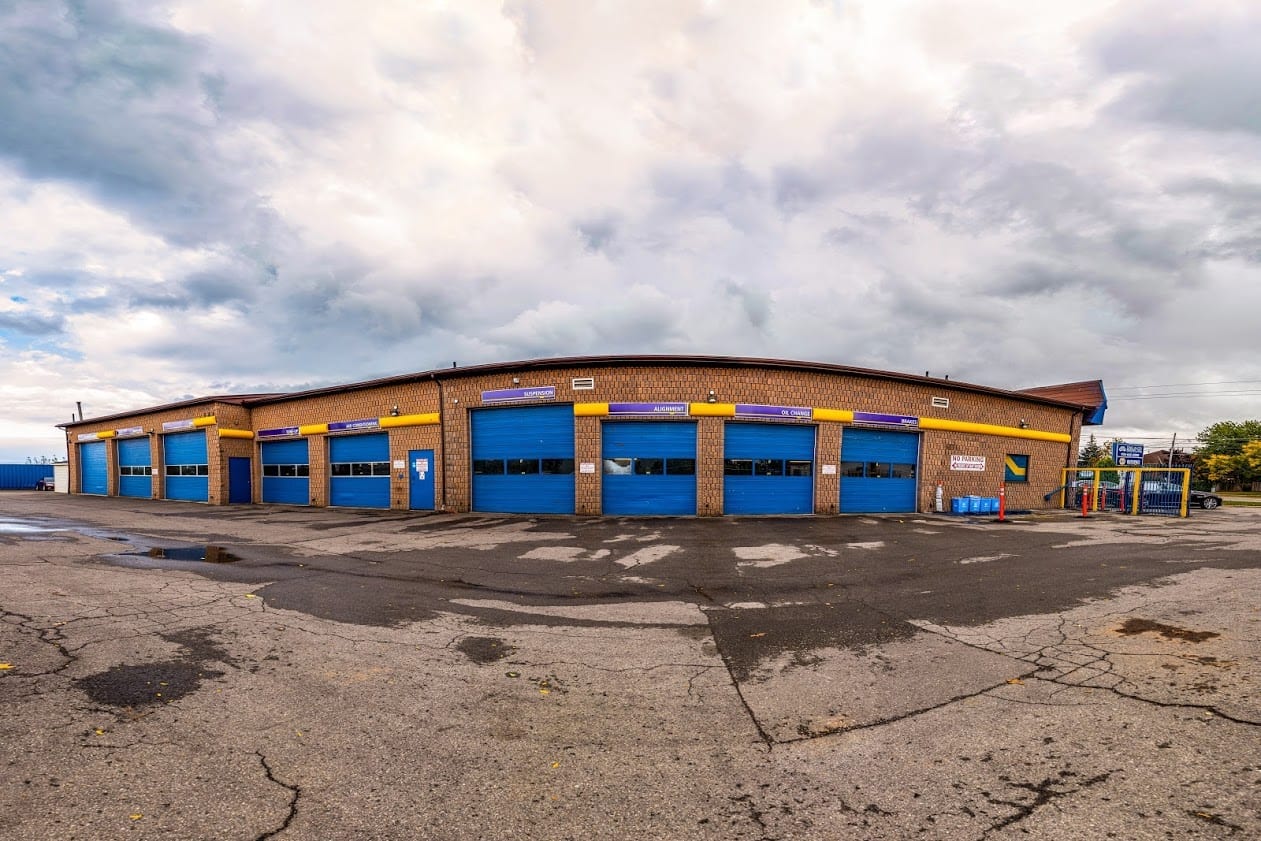 Cino Auto Repair has nine service bays staffed by four technicians and one apprentice. There are two office administrators. They are fully computerized and use various software programs in their daily service operations. Luigi tells us all technicians have their own laptops/iPads at their workstations to access customer/vehicle history plus diagnostic information. "We can reprogram all engine and body modules and all our technicians provide inspections with images showing what is required for repairs and maintenance."
Diagnostic skills
"All technicians are 310S certified and take monthly training—Autotech through NAPA. This provides us with the latest technology and the skills to work on current year vehicles. Our shop administrator has NAPA Excellence Certification in both service advisor and automotive technician as to do other staff members. The team completed numerous online training and testing programs receiving NAPA Excellence Certification for technicians. We share this qualification with a select few across Canada," states Luigi.
"As vehicles get more difficult to diagnose and repair, we provide the tools our technicians need. Through training, tools and equipment, our relationship with NAPA and our equipment providers, we have the skills that allow us to diagnose and service the newer vehicles.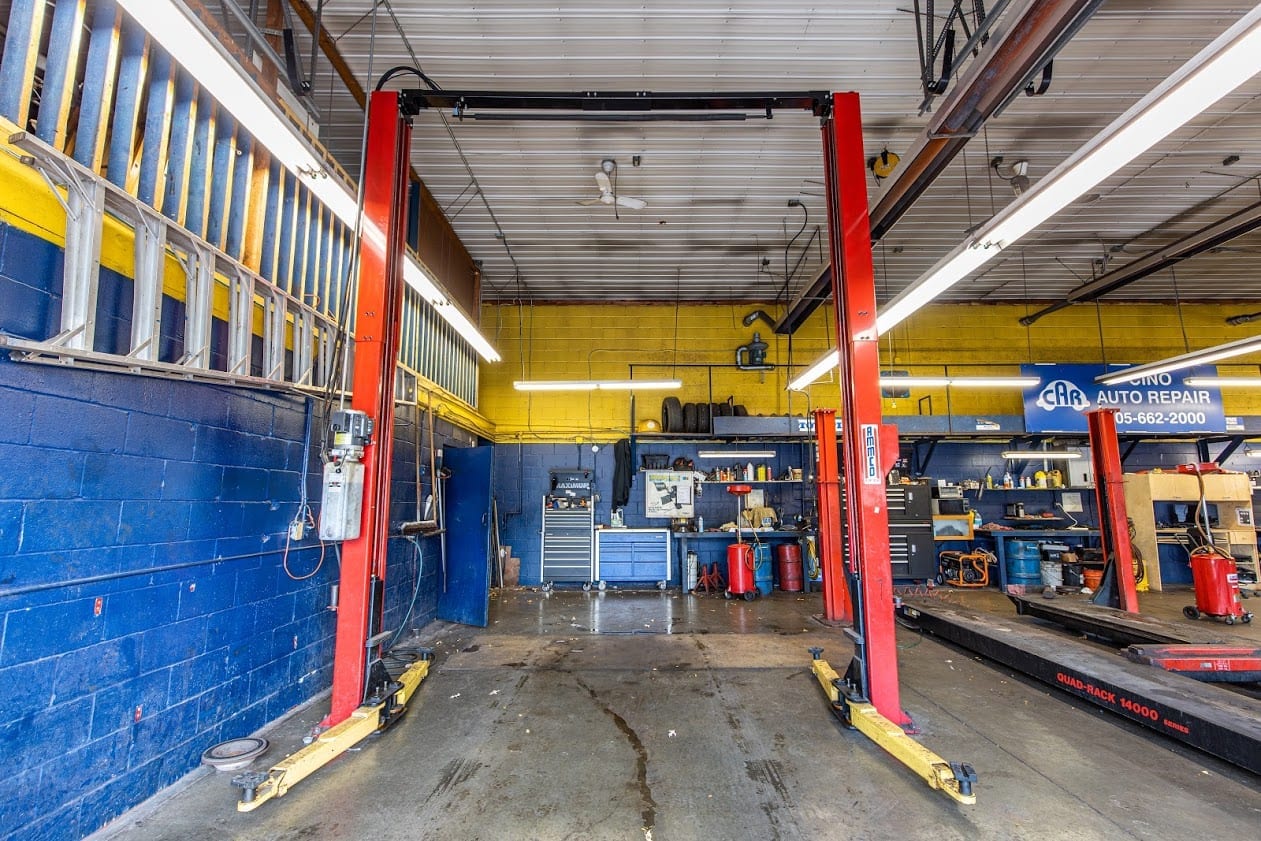 "Our main supplier is NAPA having joined that group seven years ago—we felt they were able to provide the parts, warranties, programs for our customers that no other supplier could. But what is really important to us is we believe relationships are built on trust and honesty—this is what Cino's is all about. Many of our customers have had their vehicle serviced by us for three generations and we've also done the same with our suppliers.
"Our relationship with the Krieger family (Barton Auto Parts) dates back to 1984, and we're not only business partners, they are like family to us. They continually go above and beyond to help with sourcing, pricing, delivery, etc. From the sales rep, store manager, counter sales and delivery staff, their team continually strives for excellence," Luigi affirms. "The NAPA parts mix is excellent—we look for the best quality at the best price."
About business success, Luigi said, "We like to keep it simple. Be honest, be fair and treat every car as if it was your own. In doing this you can build relationships with your customers and suppliers lasting for generations. Our motto has always been "Service you can trust". Our father instilled these values in both of us and we live by them. Everything is built on trust—we do not take that for granted!
"Most new customers come by word-of-mouth. We spend more time maintaining and servicing our existing customers than looking for new ones. Even though new customers are important, we've built our business on trusted recommendations our customers give to their families and friends. We rarely advertise any specials—we advertise relationships, quality, service. Almost every time we receive a google review it always mentions trust, great service, went out of their way to look after us—it never mentions price."
Working effectively and efficiently
Luigi reveals,  "In our early year's hard work and long hours was what it was all about. As we evolved over the years, it became more important to Sergio and me to have a better work/life balance and work smarter. We stopped working Saturdays so we and our staff could spend more quality time with our families. We were still able to be as effective with car count by improving our efficiency.
"Our employees have been with us from a young age from co-op students to apprentices and now top technicians in their field. We are truly proud and appreciative of our team—some have been with us for over 25 years.
"With our father's passing in 2016, we realized that hard work is important but family is more important. We emphasize to our staff that we're one big family at Cino's and that together we can accomplish our goals both personal and business."
Asked about advice to young people thinking of the automotive sector, Luigi states, "I would never have thought after graduating that I'd be in the automotive field but I loved the fact there was something different every day. If you love to be challenged each day with new ideas, new technology, new problems, this is the place for you. Both Sergio and I have been fortunate our parents instilled values in us that made us successful as a family and as business people, so to all young people—this is a great field—you can provide for your family and be passionate about your job.
"We've been in business for 36 years and experienced many changes in the way we do business, the way we repair vehicles. It's hard to say where we are going, where we will be years from now because this field is changing so quickly. But we are excited and up for the challenge. Staying open-minded and being receptive to new ideas is important in the next stage in our field of business," Luigi concludes.