Electrifying a fleet is a complex undertaking that involves many key stakeholders, and the right charging infrastructure.
Electrification requires fleet managers to rethink the way they plan and purchase new vehicles. With ICE vehicles, the journey starts with a vehicle selector and an RFP. With EVs, however, you have to start by consulting all the stakeholders involved, because you're not just investing in vehicles, but in the infrastructure, you'll need in order to charge them.
"The decision-making processes now extends well beyond fleet and includes a number of stakeholders from across the organization," explains Emily Graham, Director of Sustainability & EaaS, Holman. "When your business begins to explore fleet electrification, those discussions now transcend fleet. Rather than simply ordering vehicles, you can almost think of it as building an entire gas station, so to speak."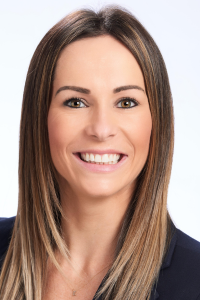 The conversation, Graham says, also includes stakeholders that fleets may not have had to consult in the past when acquiring ICE vehicles. "Some of the other stakeholders that are now involved in the fleet conversation include real estate and property development for example. You may be in a situation where you're digging up a parking lot in order to run electric lines to the charging stations, you're potentially looking for contractors, and you don't want to disrupt any other projects your property management team might have in the pipeline."
Another key stakeholder could be someone who has a big-picture view of the organization's overall energy needs. "In some larger organizations, there may be someone who is managing energy on behalf of the entire company," Graham adds. "So large scale, national organizations tend to have someone who may sit in property management, procurement, or in a real estate type role, but their sole focus is energy management. They're already purchasing energy, they're already thinking about renewable energy and the cost of that energy. That's going to be important because they probably already have relationships with the local utilities in the areas where they do business, which will help them scale that infrastructure."
The local utility must be contacted many months in advance if you're planning to roll out a substantial number of charging stations at your depot or head office. "A handful of chargers probably won't be a concern, "Graham explains, "but if you're planning to roll out dozens of DC fast chargers, then the utility will have to upgrade the transformers and other infrastructure to ensure the site can accommodate the power requirements."
Getting started
Avninder Buttar, Vice President, Strategy at Element Fleet Management says that the electrification of a fleet usually happens in three phases: (1) planning and alignment with corporate strategies, (2) early deployments or pilot projects, and (3) readiness and scaling the project.
Buttar agrees that "fleet electrification is going to be more than just a fleet decision. Whether it's home-deployed fleets, or depot and centralized-deployed fleets, you really need to involve HR teams for new driver policies, finance teams for funding and infrastructure, facilities teams if you're installing charging infrastructure, and then certainly the sustainability team is involved too."
Pilot projects and beyond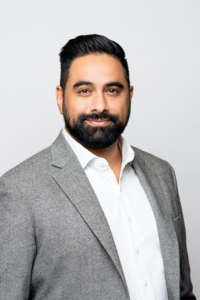 The next step, Buttar says, is the pilot phase. "Organizations are in a position right now to be able to say, well, it doesn't make sense for us to electrify at a large scale because vehicle costs are still high, charging infrastructures are unknown, and there's a lot we need to learn," he explains. "And you're going to want to go through all of the learning that you need to in the transition from ICE, which is going to include new vehicle models, figuring out your charging infrastructure, figuring out reimbursement models, energy purchasing, etc."
The natural next step would be full-scale EV adoption, but Buttar says that this is a step fleets haven't progressed to yet. "I would say nobody's rolling out at scale yet. And there's a whole host of reasons why," he explains.
Buttar argues that transitioning from ICE to EV is in and of itself a major challenge. In addition, vehicle availability is an issue, and the supply chain challenges are ongoing, including the battery supply chain for EVs, which includes mineral shortages.
"Also, most organizations haven't figured out how they're going to actually fuel their fleets," Buttar adds. "The majority of charging is going to take place in private settings, whether that's a home, the workplace or a depot. Public charging is really going to be for range extension or opportunistic charging, because it's the most expensive energy, and more importantly, because of the time that it takes to charge. If you need 45 minutes to an hour and a half to charge a vehicle, that's going to impact the operating rhythms for your fleet."
Overnight charging will remain the norm for the foreseeable future, "and it will remain the norm unless battery chemistry changes, or charging infrastructure moves to a point where you can charge really, really fast," Buttar concludes.
Chicken and egg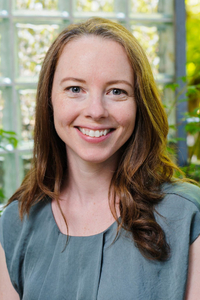 "I think the key for fleets that are looking to electrify is to think about charging right from the beginning," explains Charlotte Argue, Sr. Manager of Sustainable Mobility, Geotab. 'It's not a chicken or egg scenario. You have to think about both in terms of your strategy, your planning, and figuring out where to start with electrification."
She agrees that a pilot project is a natural first step for many fleets. "It can be a little bit easier to figure out how many charging stations you need," she explains, "and fleets will often go with a one-to-one ratio initially, but as they scale up with their EVs, then a lot more thought needs to go into planning their charging infrastructure."
Before deciding on charging infrastructure, Argue says fleets need to understand their needs. You don't want to skimp on the number of chargers you install, but you also don't want to go overboard.
"A common mistake is thinking that bigger is better," Argue says, "but that's definitely not the case. You want to take advantage of longer dwell times. So if your vehicles are stopped overnight, then you can get away with charging throughout the entire night, having a [Level 2] charger that saves a lot of cost for the installation [vs. a Level 3 charger], but also potentially saves a lot of costs for the ongoing electricity bill."