This is a pivotal time for fleet managers.
Integrating electric vehicles into their fleets raises a host of complex issues: procurement, route planning, EV maintenance, charging infrastructure, not to mention the profound cultural change that this transition implies.
Identify vehicles that could transition to electric?
L'électrification peut bien convenir à certains types d'usages, mais ne sera pas optimale pour d'autres.
So, before moving to electric mode, it is essential "to know the current usage of our fleet," explains Guillaume Poudrier of Géothentic. "To plan the transition, we need to know how the vehicles are used to determine which ones can migrate to electric mode."
Chelsea Feast, Holman's Project Manager, says the ultimate goal is to ensure the vehicle is able to do the job it needs to do operationally.
"The main elements to analyze when identifying vehicles to transition to electric are the range of the EV, the drivers who will use the vehicle and the payload that will be carried. All of these elements will affect the range of an EV."
Moreover, integrating EVs into the fleet represents not only an operational change, but also a cultural change within the organization. To bring this corporate culture to life, teams must be convinced of the benefits of EVs and understand the goals of the transition is underway.
"These are sustainability goals that are critical to share with employees; we need to highlight the benefits and features of these vehicles and make it clear how the transition affects the company's goals," points out Chelsea Feast.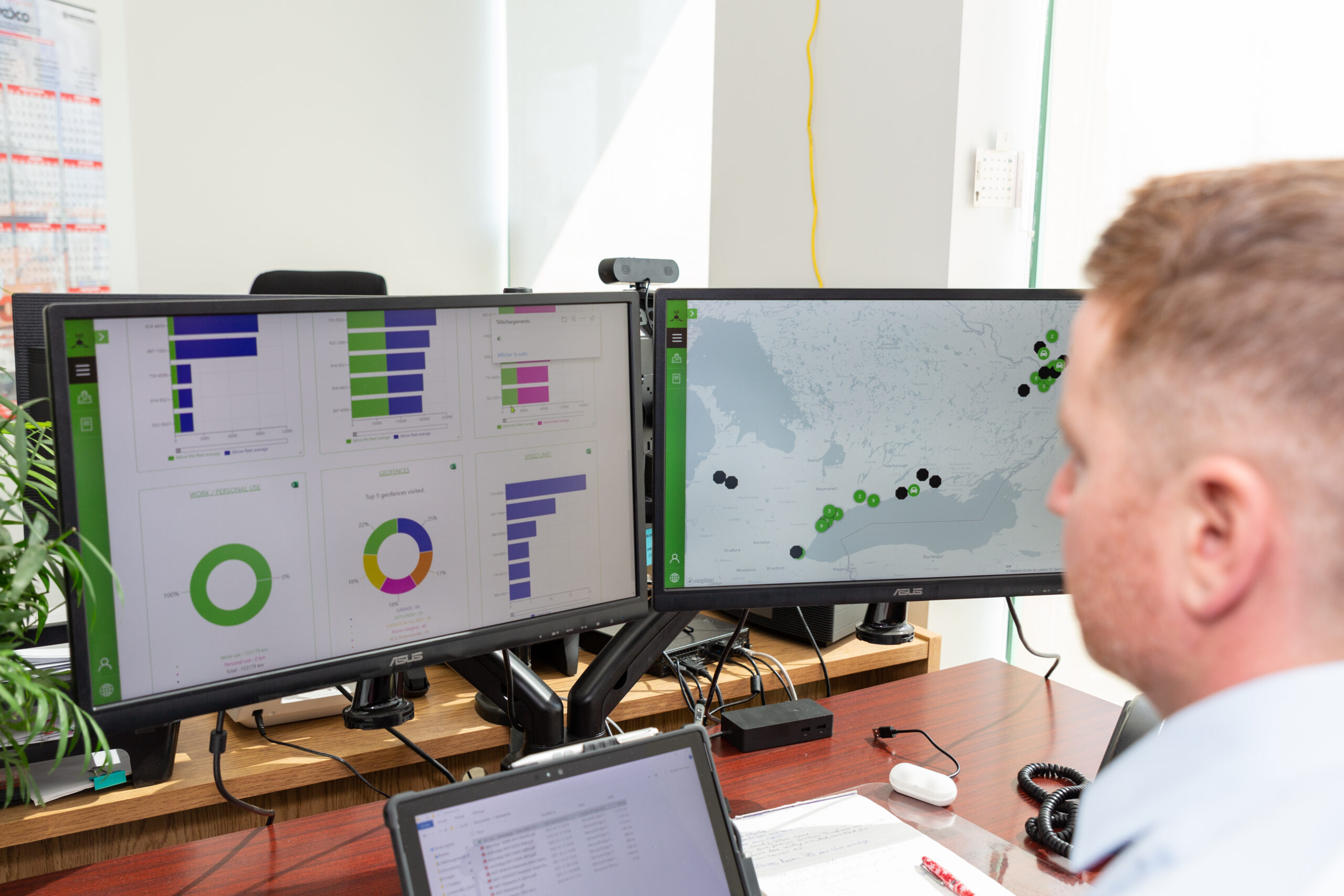 Which categories to start with
The unavailability of vehicles is an inescapable reality, says Roger Constantin, Fleet Management Consultant.
"Unfortunately, the reality is that companies that have ordered 50 vehicles only receive 10. So, you have to manage by priority, based on the replacement plan and based on the economic life of the vehicle."
Some categories of EVs such as vans and pickup trucks are more available than others.
"There are more offers from automakers in this category. However, there are long waits. You have to adapt, review the practices of the vehicles that are provided in some organizations."
For Guillaume Poudrier, starting with executive vehicles can be a good idea. "This way they will lead by example and send the message that the transition is taken seriously in the company and that it is a long-term change. Plus, executives have travel needs more suited to electric vehicle use compared to employees who are going to be on the road constantly."
As for representative vehicles, it is always a question of territory to cover.
"If their territory is vast, it will not be easy to make them migrate to electric mode because they will have to spend a lot of time recharging; in the winter it is also an issue when the capacities of EVs are greatly reduced," says Poudrier. "If a representative covers the Quebec City-Saguenay region, it might be more difficult because it makes the logistics more complex."
For light trucks, it depends on the sector of activity.
"For customers in the mining industry, for example, the capacity of the electric pickup is not sufficient to meet business needs. On the other hand, if the need is for delivery in the city and the shift matches the vehicle's capacity, EVs are perfect. Companies can't risk their primary operations to go electric; it takes a balance," concludes the Geothentic expert.
A planned turn to avoid service disruption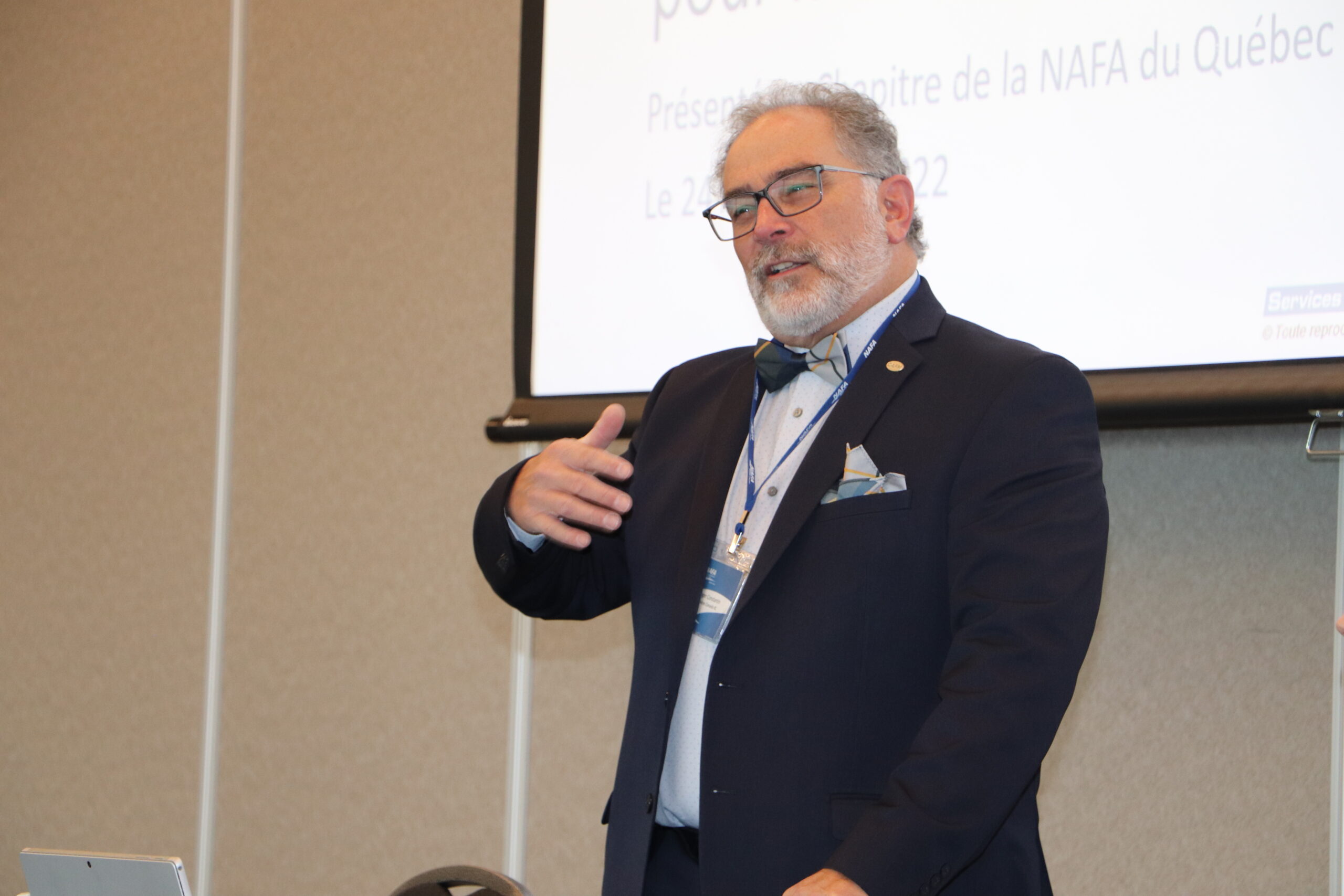 A risk management plan is needed, says Roger Constantin.
"We have to analyze several parameters: the availability of vehicles, operational needs and the operational mode. A plan developed for the medium, long term will make it possible to take into account all these contingencies." Then it's about managing that plan, if not on a daily basis, then regularly.
"There is no simple solution because the central issue is availability. So it takes about five years to plan and organize the replacement of gasoline vehicles with EVs. The challenge is to have a good vision and understanding of what it means to have electric vehicles," says the consultant.
The primary needs analysis will make it possible to specify how to start the green shift in order to obtain efficiency gains. But, as Guillaume Poudrier reminds us, there are other ways than electric vehicles to reduce the carbon footprint of a fleet.
"Some vehicles can spend 30-50% of their running time idling. Geothentic offers a system that manages vehicle idling by automatically turning off the engine after a certain period. On a typical light vehicle, this system allows a reduction of three tons of GHG per year per vehicle. This also represents a reduction in instantaneous gas consumption and a saving of $1,000 to $1,500 per year, per vehicle."
Plan the training of technicians
The labour market scarcity also affects technicians and electricians.
"You need to include a training plan in your plans now. If we're going to transition to EVs in two years, we need to start training mechanics today, because they won't be functional for another year or two," says Constantin.
Manufacturers offer training programs; there are also independent training companies. Several vocational training centers also have a training profile for electric vehicles.
"We have to make sure that when the vehicles arrive, the people are trained to maintain them," says Roger Constantin.