System earns favour with truckers. 
Every time a truck has to pull into a weigh station for an inspection on a long haul, it can eat up time and money. 
That's why Riverside Transport, based in Kansas City, signed up with Drivewyze, a system that enables trucks to safely bypass weigh stations and other benefits. Drivewyze is a Canadian company, with its headquarters in Edmonton.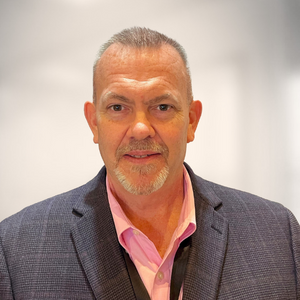 "We started with a pilot test using 50 trucks for a 30-day period," says Ken Resta, Director of Safety for Riverside. Within a few weeks, the data was so compelling that the entire fleet of 930 active units–that includes tractors, trailers, LTL (Less Than Truckload) and specialized service operation was switched over to Drivewzye. "It was literally a flip of a switch to engage all of our trucks with Drivewzye."
It takes about five minutes for the truck to pull into and out of a weigh station if they aren't chosen for inspection. It can take up to 20 or 25 minutes if the truck is chosen for inspection once they have pulled in. These inspections are necessary to check for compliance with transportation regulations and contribute to a safety score. When a fleet has a better safety score, it can result in more customers, lower costs for insurance and even lower interest rates. 
Safety Alert
There's also a Safety Alert component to Drivewyze, which tells drivers as they're approaching low bridges, high crash corridors, steep grades, and so on. "As drivers approach these known areas, they get a pop-up alert on their device," explains Resta. Additionally, the app features helpful weather alerts. 
Drivewyze is a Software As A System (SaaS) program that is easily downloaded to whatever device is already being used by a trucker, probably for electronic logging dispatch (ELD). "It's really very driver friendly," notes Resta. "Drivers adapted to it very quickly."
The system is GPS based and is in use by 43 states as well as Ontario and Alberta in Canada. Doug Johnson, Vice President of Marketing at Drivewyze, explains how it works. "At the one-mile mark, the credentials for that trucking company, its safety score, and its registration information is transmitted over the air to the Drivewyze system, where it is checked against federal, state and provincial safety databases, and a bypass screen is conducted."
Saves time and money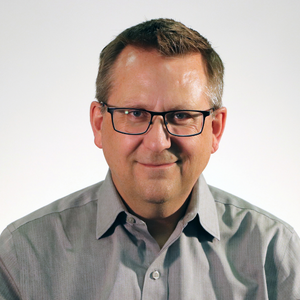 At that one-mile mark, the driver will get a green light or a red light as well as a chime. "If you're operating from a place that's got a decent safety score, then that driver will see a bypass command to stay on the road and pass that weigh station," continues Johnson. "That will happen anywhere from 50 to 98 percent of the time."
Drivers love the service because they can keep moving without having to merge in and out of traffic, and law enforcement officers appreciate being able to focus on the trucks that need scrutiny.
Johnson estimates the program saves fleets hundreds of hours and thousands of dollars in time and fuel for pulling in and off the road. In Ontario, there was no alternative for trucks, which always had to pull into weigh stations. When Drivewzye launched in Ontario, it was only Ontario-plated trucks and other trucks that were registered to drive in Ontario, using the province's safety rating system.
But now, Ontario has opened it up to other provinces. "If you're driving anywhere in Canada if you have a Canadian plate other than Ontario, you can participate in the bypass service in Ontario," explains Johnson.
Reduced overspeeding by 17 percent
Right now, the goal is to enrol all provinces in Canada with Drivewyze. The software has been translated into French and Spanish.
For Resta at Riverside, Drivewyze has provided many benefits. They typically receive more than 4,600 bypasses each month, with some trucks getting up to 92 bypasses per month.  
Not only are the trucks pulling more miles, but the Drivewyze Safety + has contributed to safety as well. "Drivers have told us they appreciate the timely in-cab alerts to slow down when they come up on dangerous curves, steep grades and high station areas," says Resta. He likes being able to custom geofence sections of roadways where drivers may be known to speed or do unsafe acts. "We can track the impact of these alerts and speed has been controlled better by our drivers." According to Johnson, the Drivewyze speeding alert has reduced overspeeding by about 17 percent.
Historically, when speaking with drivers about safety, many of the conversations are negative since it is reactive coaching. "But since Safety+ is a proactive tool, we can coach positively and that has a better impact, telling drivers we notice they've reduced their speed when the alerts came on and acknowledging their efforts."