This popular SUV has been reinvented for the 2023 model year.
When the Mitsubishi Outlander PHEV (Plug-in Hybrid Electric Vehicle) first arrived in Canada for the 2018 model year, it changed the way consumers and fleet managers alike thought about electrification.
The paradigm that defined what an electrified vehicle should be was shattered, and the Mitsubishi Outlander PHEV proved that an SUV could benefit from battery power, while still offering enough space inside for cargo and people.
For 2023, the Outlander PHEV has been re-engineered and redesigned to offer more power, greater range, a larger battery, new plug-in hybrid technology, and a signature all-wheel drive system built to tackle Canada's toughest winters. Beautifully wrapped in a luxurious bold new design, Mitsubishi Motors' newest flagship checks all the boxes for both fleet and families across the country.
"In the next generation Outlander PHEV, we have significantly evolved our plug-in hybrid technology and built upon our considerable heritage in electrification and all-wheel drive," says Kenji Harada, President and CEO, Mitsubishi Motor Sales of Canada. "We are proud of how our flagship has been embraced over the past four years and believe we have struck the right balance on what Canadians are looking for."
Advanced PHEV technology
The all-new Outlander PHEV features a twin-motor all-wheel drive system that consists of one motor at the front and another one at the rear of the vehicle. Advanced electronics control the motors, and the system seamlessly and optimally distributes the driving force between the front and rear wheels, depending on input from the driver and road conditions.
Mitsubishi says that the total motor output of the new twin electric motors is up more than 40% from the previous generation Outlander PHEV. The front axle motor now generates 114HP (up from 80HP), while the rear motor generates 134HP (up from 94HP).
Thanks to a new design, the rear motor now takes up less space than before, which allows Mitsubishi to offer the Outlander PHEV with a third row of seats for the first time.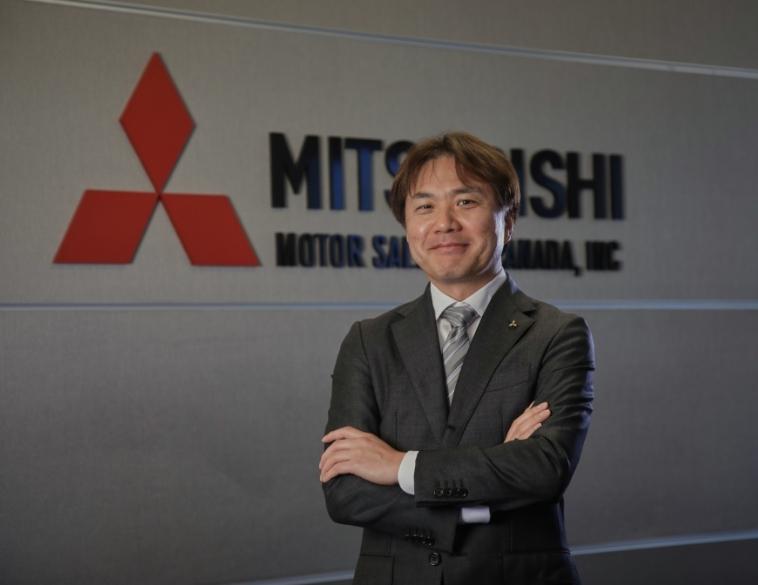 Super-All Wheel Control
The new twin electric motors also improve Mitsubishi Motors' impressive Super-All Wheel Control (S-AWC) all-wheel drive system. Thanks to the electric motors' instant torque response, delivering drive to the wheels with the most grip is faster than is possible with a conventional tail shaft-driven AWD system.
S-AWC comes with a total of seven drive modes that can be selected on the fly in order to optimize power, safety and traction.
Besides Normal mode, which is optimized for daily driving on paved roads, there's Tarmac mode, which provides quick acceleration and better cornering performance on dry paved surfaces, as well as Power mode, which delivers powerful acceleration.
Gravel mode improves grip and handling on unpaved or wet paved roads, while Snow mode keeps the Outlander PHEV stable on Canadian winter roads.
In addition, Mud mode reduces tire slippage on muddy roads and in deep snow. It's also designed to get drivers unstuck when dealing with some of the impossible winter conditions we experience in some parts of Canada.
Finally, Eco mode does what the name suggests, saving fuel.
Improved battery
Mitsubishi has redesigned the layout of the battery while improving battery output. The new drive battery is situated low in the chassis, improving the centre of gravity, and is fitted between the axles for optimum weight distribution.
For the 2023 model year, the Outlander PHEV comes with a 20 kWh battery with a storage capacity that's 45% larger than the previous generation's 13.8 kWh system.
And of course, since this is a plug-in hybrid system, the new battery and twin electric motors are mated to a 2.4-litre gasoline engine.
Connectivity, infotainment & safety
The model year 2023 vehicles need to keep up with the times, and the Outlander PHEV has been designed to keep the driver and passengers connected to today's electronics with the help of wireless Apple CarPlay and Android Auto (wired).
All models come with a 12.3-inch full-colour digital instrument cluster, while a 9.0-inch central infotainment touchscreen is available. For extra safety and convenience, a 10.8-inch full-colour windscreen projection Head-Up Display is available on some trim levels.
The next-generation MI-PILOT Assist single-lane driver assistance technology is available on the Outlander PHEV. It combines the abilities of the Adaptive Cruise Control system, and the Lane Keep Assist system to keep the vehicle in the centre of the lane and to maintain a set distance from the vehicle ahead.
An onboard camera keeps an eye out for speed limit signs and automatically adjusts the set speed accordingly. MI-PILOT also uses GPS data to determine the speed limit and to automatically adjust vehicle speed as necessary when approaching a curve in the road or other highway conditions where a lower speed would improve safety.
Warranty
Mitsubishi Motors continues to offer one of the best warranties in the industry. The 2023 Outlander PHEV will be covered by a fully-transferable 10-year/160,000-km powertrain and drive battery limited warranty, as well as a fully-transferable 5-year / 100,000-km comprehensive warranty. It also comes with 5-year / unlimited kilometre roadside assistance.
Pricing has not been announced yet, but considering affordability is a hallmark of Outlander, we can expect the 2023 Outlander PHEV will be eligible for both provincial and federal incentives, which means that in some parts of Canada, customers can expect a substantial subsidy. Expect the 2023 Outlander PHEV to arrive at Canadian dealerships in November 2022.