A new year brings new opportunities, but it's also bound to come with challenges.
While there's no way to know what exactly lies ahead, at Foss we're using our decades of experience to build a picture of the fleet management industry in the coming year. Learn our eight fleet industry trend predictions for 2022 and what you can do to prepare for continued success this year.
1. The Vehicle Shortage Will Continue
Supply chain issues will continue to impact fleets throughout 2022. Businesses should focus on placing factory orders promptly and plan for vehicles taking longer to arrive. At Foss, we maintain close relationships with OEMs and dealerships and utilize our network to help businesses source vehicles and extend leases.
Prioritizing maintenance of your current vehicles prevents breakdowns and extends vehicle lifespan while you wait for new ones to arrive. Our fleet maintenance program ensures businesses keep on top of preventative maintenance.
Additional tools like driver safety training or telematics can combat poor driving habits that contribute to wear and tear. Good driver behaviour ultimately prolongs vehicle lifespan and reduces accidents.
2.  Used Vehicle Prices Will Remain High
Used vehicle prices are expected to remain high across all sectors throughout 2022. It may be tempting to prematurely dispose of vehicles to take advantage of these high prices. But if you don't have replacement vehicles secured, you'll have to contend with the vehicle shortage and may end up paying more for the vehicles you can source. The best way to take advantage of the current market is placing factory orders ASAP and replacing vehicles appropriately.
3.   Fuel Prices Will Continue to Rise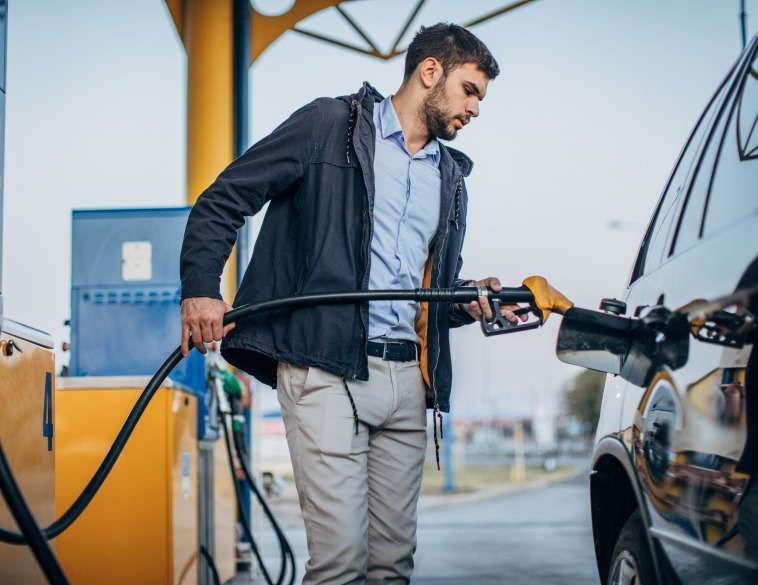 We expect fuel prices to continue to rise, especially as governments impose carbon taxes and other policies. At Foss, we help businesses manage fuel costs with fleet fuel cards that track spending, reduce administrative costs, and prevent fraud.
4.  Electric Vehicle Supply Will Be Limited
Many exciting commercial electric vans and pickup trucks are coming out, but EV inventory will be limited in 2022 due to the supply chain issues.
Even if you have no plans to adopt EVs this year, consider conducting an analysis of your fleet, and plan how you'll transition in the future. We recommend contacting your preferred OEMs, or speaking to the team here at Foss, about what EVs could be suitable for your fleet.
5.  Businesses Will Find Creative Ways to Approach Sustainability
A sustainable fleet model doesn't have to centre around EVs. If your vehicles have telematics systems installed, you can use that data for route planning and monitoring driver behaviour to ensure vehicles are being driven appropriately and efficiently. At Foss, our data experts evaluate all of your fleet's data to ensure you are minimizing your carbon footprint wherever possible.
Training drivers to reduce behaviours like idling, speeding, and harsh braking have cumulative effects that reduce environmental impact and can contribute to a more sustainable fleet.
6.  Fleet Data Will Be More Widely Available
Data is the future of fleet management. Companies and systems programs are collecting a variety of data and many manufacturers are now integrating telematics devices into new vehicles.
At Foss, we consistently analyze our customers' fleet data, and use it to ensure they have the best fit-for-purpose vehicles and are cycling vehicles out at the right time. Leaning on us to amalgamate your fleet's data will help you minimize your carbon footprint and reduce costs.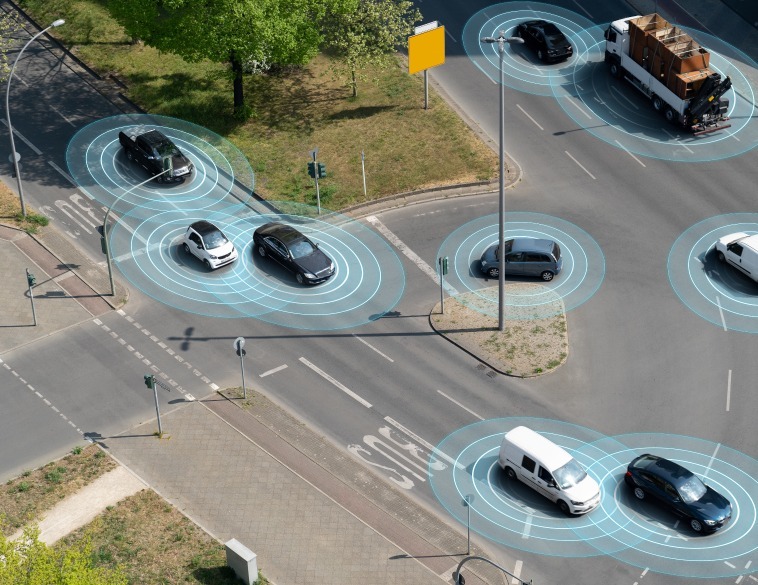 7.  Automation Will Continue to Improve
Fully autonomous vehicles are likely years away, but we're seeing the beginnings with safety features being built into new vehicles. This type of automation helps protect your drivers and reduce accidents.
Staying on top of industry innovation and technology is a high priority for Foss. As vehicles with more autonomous features come to market, we'll be ready to acquire them for our clients and integrate data to understand how vehicles will behave in operation.
8.  COVID-19 Will Continue to Have Impacts
Businesses across the country are still feeling the effects of COVID-19, and it's unlikely that we'll see a complete return to 'normal' in 2022. However, businesses have proven over the last two years that they can adapt and manage changes.
At Foss, we have systems in place to help our customers effectively manage their fleets and maintain a high level of service throughout these challenging times. Whether it's acquiring new vehicles, extending current leases, helping you reduce costs, or streamlining your operations, we're here to help no matter what happens.
Final Thoughts
While we can't be certain of what lies ahead this year, businesses can take steps to minimize risk and prepare their fleets for whatever the new year holds. There may be challenges ahead with rising costs and vehicle shortages, but the team here at Foss is prepared to help you navigate fleet management in 2022.
---
Sponsored Content by Foss National Leasing
Author: Basil Marcus, Managing Director