Huw Williams, President of Impact Public Affairs, provided an update of the situation facing the automotive sector in Canada related to government initiatives and how it could impact fleet operators
As part of the 2021 NAFA I&E Virtual Experience on September 13-15, several specific Canadian sessions were included in the program.
For many of us, a big draw was the Canadian Legislative Update delivered by Huw Williams, President of Impact Public Affairs, a firm that specialized in government and media relations.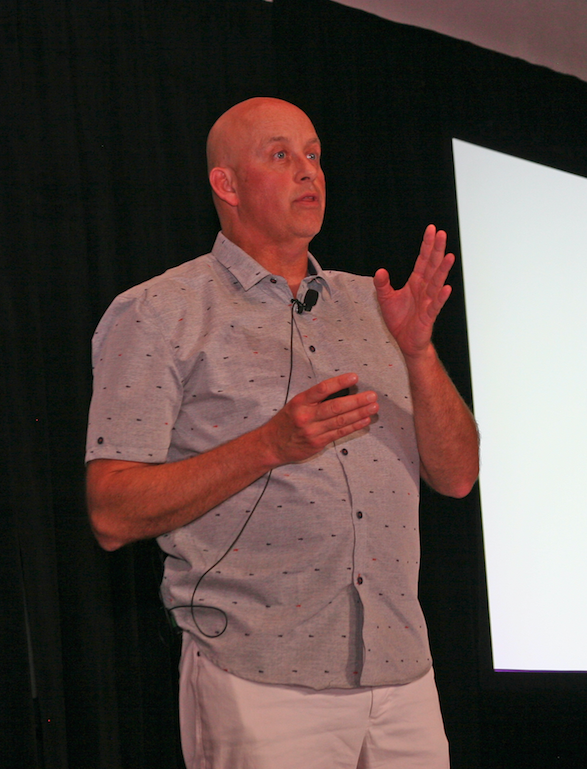 The Legislative Update session was notable in being delivered during the middle of a federal Canadian election at which time, the race to elect the next government was extremely tight between the Liberal and Conservative parties.
On September 20, Canadians voted, placing the Liberals in another minority government.
In his address, Williams noted that due to the parliamentary system in Canada, being able to control the House of Commons is essential and to form a majority, the governing party requires 170 seats.
Following the election, the Liberals were elected with 159 seats, with the Conservatives becoming the official opposition with 112 seats.
To pass legislation, minority governments require support and collaboration from other parties.
This can often prove challenging and as Williams noted during his presentation, minority governments usually last around 18 months in Canada when they either collapse due to a vote of No Confidence in the governing party, or, in the case of the September election, a strategy play by the ruling party to call an election in an attempt to achieve majority status in the House of Commons.
So how does all this impact the transportation sector and the automotive fleet business in Canada? With the Liberal party having been elected to another minority government there are a number of challenges that lie ahead.
At present, one of the biggest is the ongoing global semiconductor shortage that has severely curtailed the production of new vehicles.
This has also impacted demand for used vehicles, causing prices to rise significantly due to demand far outstripping supply.
Based on current predictions, this situation is likely to continue for several months, meaning that fleets will have to continually assess replacement schedules and service/maintenance requirements of existing assets.
Ambitious ZEV targets
In July, prior to the election, the Liberal Government joined the ranks of a number of other nations (and the State of California in the U.S.) in declaring a ban on the sale of internal combustion engine vehicles after 2035.
Williams noted that this represents a very aggressive target for achieving 100% zero vehicle emissions.
During the election, Williams remarked that such a bold statement by the government was something that many Canadians found difficult to really understand or believe, especially those living in more rural areas.
Achieving such lofty targets will require as Williams put it "transformational change beyond what auto manufacturers can produce, so we are going to have to see changes to charging infrastructure and changes to consumer behaviour patterns."
In order to make it work, such an initiative will require supporting OEMs to manufacture vehicles locally in Canada.
As part of their election promises, the Liberals committed to an $8 billion accelerator to support the manufacturing of zero-emissions vehicles domestically, which would be a significant shot in the arm if Canada is to remain competitive economically, in the race toward a greener and lower emissions future.
Additional funding, including $1.5 billion would be allocated to expand the Incentives for Zero Emissions Vehicles (IZEV) program to a wider range of eligible vehicles, including used examples.
Doing so would enable more Canadians–estimated around 500,000—to be able to transition from ICE vehicles to EVs in the shorter term and possibly help overcome some of the issues currently facing mass EV adoption which include practicality, cost and range concerns.
Another $700 million has also been earmarked for charging infrastructure development, which is essential if greater adoption of EVs is to stand any real chance of becoming a reality.
"You cannot have this kind of societal transformation unless you have charging stations," said Williams, eluding to the fact that many challenges regarding adequate EV infrastructure development remain.
Many urban centre neighbourhoods with on-street parking could face challenges when it comes to EV charging access, as could residents of high-rise condominium towers and other larger communal and mix-use buildings.
Williams stressed the importance of ensuring fleet managers are part of the dialogue regarding the development and investment of EV charging infrastructure since an aggressive push to EV adoption like this will have a huge impact on light commercial fleets as well as consumers.
Benchmarks
He also explained that to help facilitate the transition, there have been benchmark goals placed along the way, with a 50% hard target of zero-emission light-duty vehicle sales by 2035.
Yet despite these aggressive measures, both the governing Liberals and opposition Conservatives understand the need for harmonized standards with the U.S., otherwise, zero-emission targets in Canada will be prohibitively expensive and likely, unachievable.
Besides vehicles and EV charging, there are also funds earmarked for hydrogen infrastructure development and working with the U.S. on charging standards and building codes, so there is a uniform standard for these across North America.
On the fleet side, Williams explained how important fleet sales are relative to the entire automotive market in Canada.
"Traditionally, fleets have hovered around 21-22% of overall sales," he said and while acknowledging that demand had fallen during 2020, fleets still represent a significant chunk of overall vehicle demand.
Williams noted that through associations like NAFA, fleets really have a chance to be part of this greening initiative, by ensuring they are able to maximize eligibility criteria for incentives around zero-emissions vehicles.
This builds on the groundwork laid by NAFA for ensuring that with the iZEV program, fleets, as well as consumer buyers, were eligible to participate, plus fleets could also partake in incentives for charging and infrastructure development.
ELD developments
Other legislative updates centred around mandates for electronic logging devices (ELDs) in commercial vehicles.
This was primarily seen as reducing the risk of driver fatigue and improving road safety and had been targeted for an implementation date of June 12, 2021.
Given the onset of COVID-19 and as well as regulatory timelines, there were challenges in meeting that requirement.
Concerns raised at NAFA included approval of devices and the potential of large-scale ticketing for not meeting the ELD requirements.
NAFA worked with the Minister of Transportation to help ensure that while the mandated date for ELD use remained unchanged, the approach was that, via assistance from the Canadian Council of Motor Transport Administrators (CCMTA), federal and provincial ministries would work together on a progressive enforcement campaign without penalties until June 12, 2022.
Williams also drew attention to a potential luxury tax proposal on new vehicles sold in Canada that retail for $100,000 or more and urged attendees and NAFA members to keep abreast of the situation.