"If you saw the bus, you wouldn't notice from its appearance that it's electric," says Pierre Zivec, Vice President Performance, Safety and Digital, Transdev Canada
All school buses have to respect federal and provincial regulations, with mandatory colour, shape and lights. The only difference is that in Québec, the bumpers are blue.
"Propane school buses have green bumpers, diesel or standard buses are black, and electric are blue," explains Zivec. He believes the colour coded bumpers make it easier for first responders to identify the type of fuel, in the event of a collision.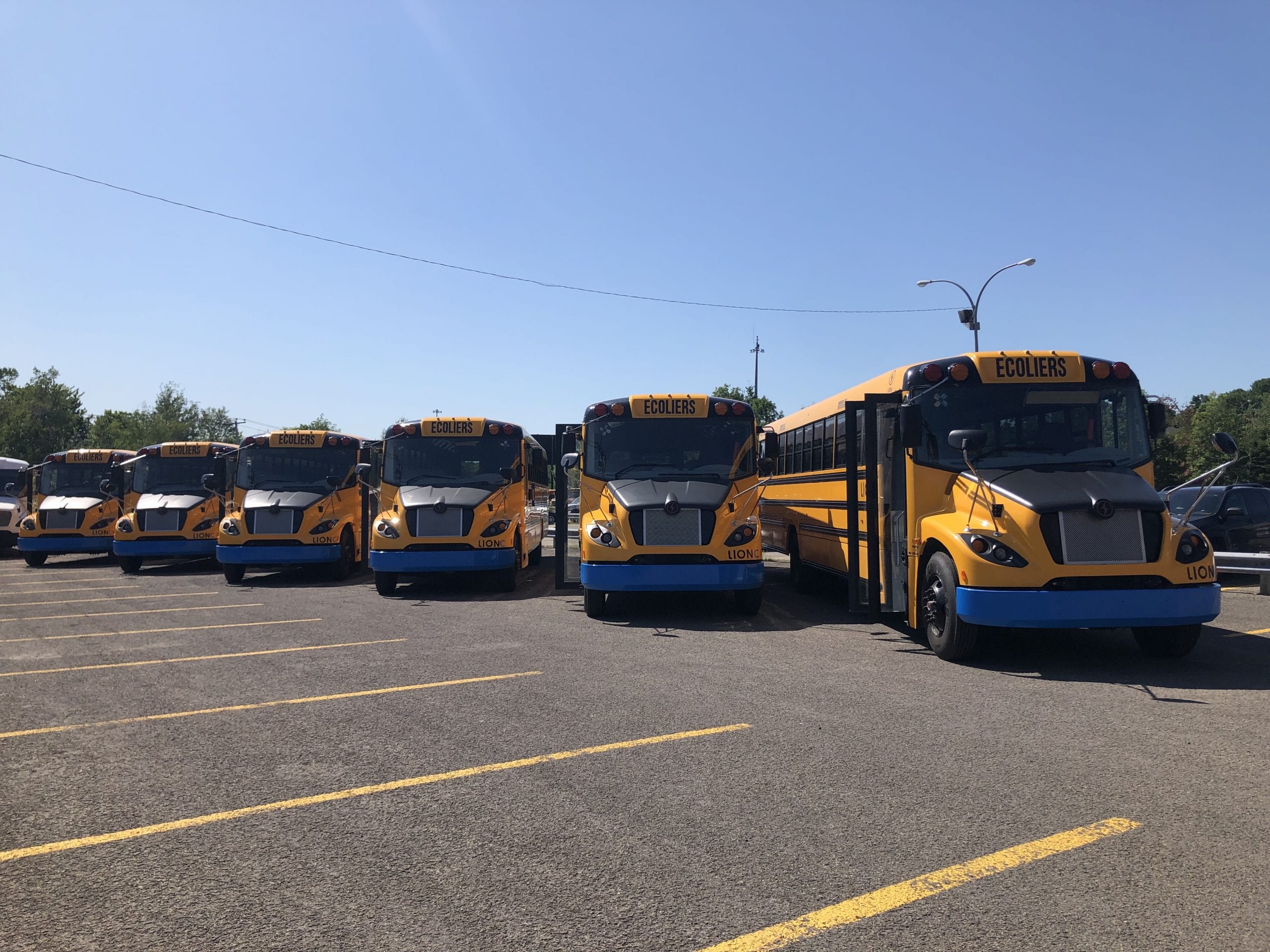 There are 31 units, which serve Québec school boards in Saint-Jean-Sur-Richelieu and Sherbrooke, and one in Ontario with Voyago.
Transdev Canada invested $4.5 million in electric school buses last year, for a total of 31 vehicles, making it the largest private operator of electric school buses in North America.
Market split
The buses are built by Lion Electric, in Saint-Jérôme, on Montreal's north shore.
"All other Canadian school buses are made in the United States," says Zivec.
"Canada makes buses and coaches, it's the way the market is split in North America." Lion Electric is the only manufacturer of the electric Type C, or "Big Yellow," school bus. "It was natural to work with them since they are close to our business."
Transdev began working with Lion Electric in 2017 and bought three electric school buses. "These were prototypes," says Zivec. "When we started to ramp up our fleet, we had a few bumps. But our manufacturer was close to us, and we could call on them in the field."
Individually, electric vehicles work well. But when there is a fleet of them, complications can arise. "Problems can happen with one bus, but does it have an impact on the other buses?" points out Zivec. "We went through this with the manufacturer, and we fixed one thing at a time."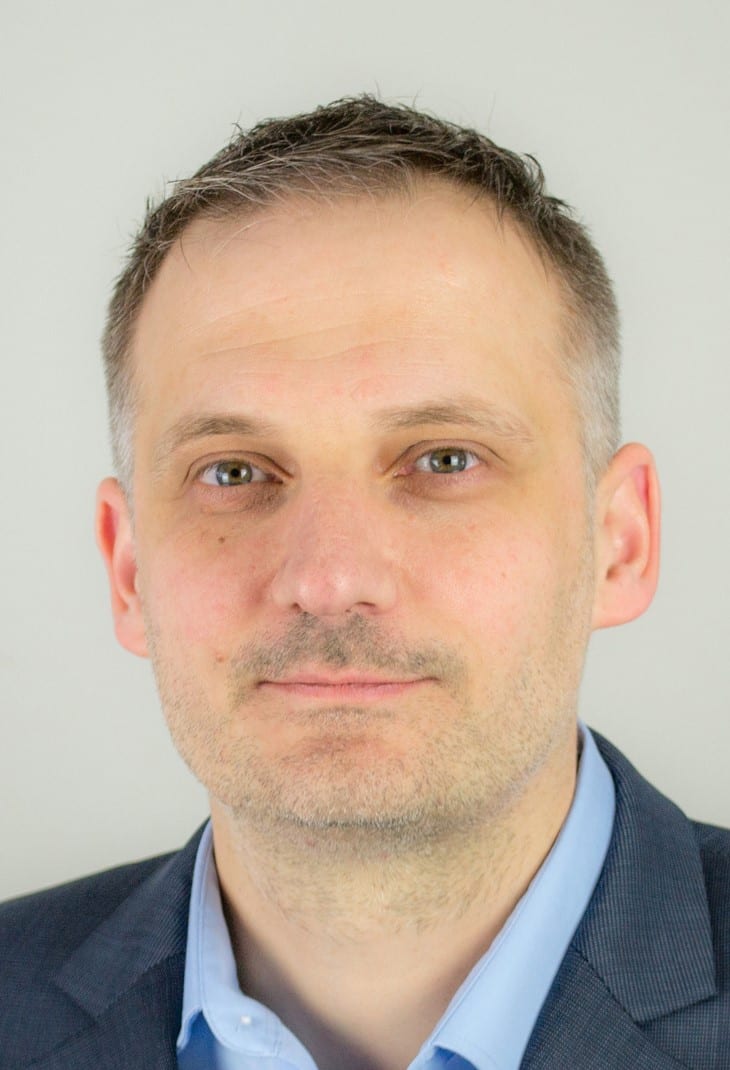 Normally, a school bus fleet would be ideally suited to go electric since it operates at the same time every day, on the same route, and can be charged overnight. However, all that changed with COVID-19.
"In September, there were changes every week about the government opening schools and closing others," says Zivec. "The school board was unable to stabilize routes."
Normally after the second week of September, the daily run of each school bus is the same until June, but not with COVID-19.
Increasing the range of an electric school bus isn't as easy as putting more fuel in it. "You have to think about charging it in the best way, and so we were constantly changing our strategy."
Although the upfront cost of an electric bus is more than diesel, some of that was eased by Québec government subsidies.
"In the long term, you will save in maintenance and energy costs," adds Zivec. "But if you do not manage the energy well, an electric bus could cost you more in energy than a diesel."
He explains that smart charging is important. "If you plug in all the buses together, you'll have a peak in demand, and your bill is based on this peak. With smart charging, you have to make sure that you reduce the maximum, charging in the available hours so that you have enough range to provide service."
Dedicated infrastructure
Both Transdev depots are dedicated infrastructures, with transformers hooked up to Hydro Québec, and has the ability to charge 15 buses. It was a lot of energy, so new connections to the Hydro utility had to be built. And – this was done during a pandemic.
"You can do a lot with Microsoft Teams," says Zivec. "The physical work of installing the infrastructure requires a master electrician and his team." This part of the work was done from May to August after the lockdown was eased. The fleet was ready to go to work in September.
The corporate philosophy at Transdev is to go green, and that means sustainable energy where possible. "There are still some challenges to tackle, like the stability of the electrical connection, especially in rural areas."
It's all part of the long-term plan, which is to electrify the depot by 2026. "We still have to convert something like 50 or 60 school buses," reveals Zivec.
He believes there is room to expand further but with a systemic and sustainable method.
Even if the children being transported don't notice the difference right away, Zivec believes they will start to realize that their bus doesn't make any noise or have any fumes.
"School buses are all around the schools. It's better for the children's health. What better way to show that we care?"