A strong policy is the backbone of any fuel strategy.
Thanks to the pandemic, gas is cheap. And it's likely going to stay that way for a while.
Should that have any impact on fleet fuel strategies? According to Tony Piscopo, director of global product management at ARI, while you certainly should be mindful of the pandemic's impact, it shouldn't significantly alter a sound fuel strategy.
"Fuel is a huge number from a spend perspective," he says. "Best-in-class fleets typically have a comprehensive strategy in place even when fuel is cheap, when it's expensive and when it's in between."
Some companies were more significantly impacted by the pandemic than others. But others, like delivery services, were impacted in a positive way. In either case, a thorough fuel policy – who's allowed to use the vehicle? How long can you idle? – is critical.
And although no one could be expected to plan for a pandemic of this magnitude, it might be the time when your fuel strategy shortcomings bubble to the surface.
"It could be an opportunity to re-examine what you're doing and back up a couple of steps," says Piscopo. "If you're stressed your current processes and it has exposed some weaknesses, it's a good opportunity to close those gaps."
Rightsizing fleets
Some organizations may want to take advantage of cheap fuel and hedge their long-term purchase. However, that strategy typically works best if your fleet has an onsite fuel facility which allows you to purchase fuel in bulk.
"The vast majority of fleets purchase fuel at traditional retail locations, so it's hard to hedge your fuel costs unless you explore niche opportunities such as investing in oil futures," notes Piscopo.
Many businesses are trying to control costs because either they're struggling, or they're trying to stabilize. They may want to right-size fleets, to dispose of vehicles that are being parked or underutilized. "That can result in reducing fuel costs as well as other operating costs such as maintenance expenses," says Piscopo.
Fleets need to take a holistic look not only at their fleet but at their business. "You don't want to make any rash decisions or drastic adjustments, but be cognizant of the reality and analyze the role of the fleet in your business," says Piscopo.
"How does fleet support your business? How does it generate revenue? It's important not to look at the fleet in a vacuum."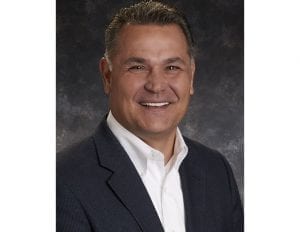 Reassess strategy
But in the face of so much uncertainty, it may be wise to act reassess your strategy frequently to ensure you're well-positioned to overcome short-term challenges without hindering your long-term recovery.
"Right now you should be evaluating your fuel and overall fleet strategy on a fairly regular basis," says Piscopo. "The best advice I can give fleet operators is to remain agile; adjust accordingly to challenges – or opportunities – that may arise but don't overreact (positively or negatively)."
"But if you don't have a fuel policy, if you're not managing who's using your vehicles, where they're using them, managing your drivers and their behavior, you're not effectively managing your fleet, and you're not controlling your spend."
A good comprehensive fuel strategy is going to benefit your fleet whether the business is low or high. It needs to take a holistic approach, include the buying and spec'ing of vehicles to consider fuel economy and environmental impact, and the right tools to manage those transactions.
Unique circumstances
And then there are the evergreen, boilerplate tips on how to how to save on fuel from the government.
"It's always smart to reduce idling time, make sure tires are at the right pressure, don't carry unnecessary weight, reduce resistance, don't drive at high speeds," says Glenn Provan, reporting analytics and consulting analyst at Foss National Leasing. "Managing these behaviours always can help reduce fuel spend."
The pandemic has brought a unique set of circumstances. "People weren't driving as much, but that's changing," says Provan. Fuel consumption has dropped dramatically in the last three months since people were working from home.
Businesses understand that the kilometres being driven in the last three or four months have probably been a lot higher in personal nature. Overall, trips have been reduced, so vehicles are not experiencing as much mileage or wear and tear.
Pre or post-COVID, telematics can help modify driver behaviour. "It goes well beyond just supplying odometer readings, it can tell you how much fuel is in a tank," says Provan.
"It allows you to gather data and craft an actual plan that you can enforce. If a driver isn't adhering to policy, you have the data to back it up."
When drivers know their behaviour is being monitored, it can have a significant impact on activities like reducing idle times.
"The technology to deliver telematics is getting cheaper, and some OEMs are adding telematics devices at the factory level," says Provan. "You can compare the data with your fuel transaction data to tie a vehicle to a transaction, to make sure those purchases are legitimate."
In short, telematics can help a fleet break down how they are using their fuel, and identify where they are not using their vehicles as effectively as they could. "Many good results will occur, not just reducing fuel, but also maintenance costs and different aspects of vehicle life."