Once they have bought their car, customers can go to other dealers or to an independent centre to have it serviced or to change its tires, while retaining their original warranty.
What's more, if they don't have a good experience during the sales process, they're unlikely to come back and renew their vehicle.
Building customer loyalty starts with quality service at every visit or contact. For the service provider, it starts with the first interview. When all goes well, some customers may become regulars and know the first names of the members of staff.
Good practice includes transparency towards customers, for example admitting delays in work or the unavailability of parts, and finding solutions. We also sell the tyre storage service, because the owner is bound to come back again. Offering a quality shuttle service to take customers between their home, business and the dealership is also a plus.
But in an ultra-competitive automotive sector, dealers need to go further.
Building owner loyalty right from the sale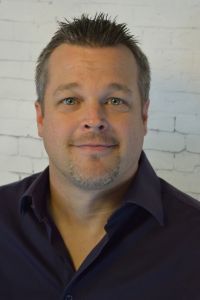 "We offer a 5-year manufacturer's warranty," says Benoit Gauthier, General Manager of Hyundai Ile-Perrot–Autoforce Group. "Most of our customers come to us for the interviews so that they can have peace of mind." Six months ago, it introduced a new delivery stage. Sellers now help new homeowners "to book an appointment for the first meeting online and create their account on the platform". In addition, two or three times a year the brand sends out promotions by e-mail and post, in June and at the end of December, including protective accessories.
"Customer reminders are important, whether by telephone or e-mail, but some garages forget to send them," says Jean-Robert St-Georges, Founding President of the Centre de formation automobile du Québec (CFAQ), which was set up in 1991 and has trained more than 14,000 people. The message may read as follows: "Mr. X, we estimate that you are now 40,000 km away. You would be well advised to carry out interview number three, by making an appointment with our services department..."
Call centres offer their services to reach all existing and prospective customers. "If 50 customers arrive for their interview number 4 on the same day, one person in the department will not be able to manage outgoing calls, while still receiving customers and incoming calls", explains the founder.
Everyone's business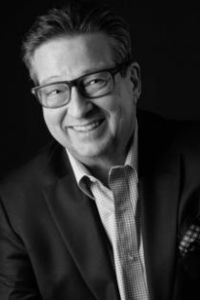 The whole dealership is concerned with building loyalty in the service department. According to St-Georges, "every sales advisor should contact each of their customers at least three times a year, and six months before the end of the finance or lease term". In this way, the salesperson builds customer loyalty for the service department so that it can renew with him.
Personalise the transition to the service department
"The service advisor is obliged to suggest products dictated by the manufacturer or dealership at every appointment," says St-Georges. To make this stage more pleasant, he can present the options and add his own advice, based on the customer's habits for example. When the customer is in the waiting room, the sales advisor should take the opportunity to say hello. It's a good idea for a member of the service department to call the customer after the work has been completed, to find out if they are satisfied, and to invite them to complete a survey.
Tactics for the occasion
During used car sales, some dealerships take advantage of the opportunity to offer packages. "We have two programmes: "The Hyundai Promise" for Hyundai vehicles, and "Advantage Plus" for others, with the first two oil changes, a free top-up and two seasons' storage included," says MGauthier. This is where customers will carry out their next two tyre maintenance and servicing operations.
Software to optimise tracking and customer loyalty
DMSs (Daily Management Systems) have been developed to managethe entire concession. They can be used to track loyalty actions, automate promotional campaigns or connect services. In this way, a sales advisor can find out what is happening with his customer in the service department, and be alerted if the customer is not satisfied, for example, so that he can be contacted quickly and solutions found.
"If customers don't come back to the dealership for servicing, there's only a 10% chance that they'll renew their vehicle. Similarly, around 50% of service department customers have not bought their vehicle at the dealership," points out Rachel Leclerc, Success Partner for Eastern Canada at DMS solutions provider Tekion. With 15 years' experience in car sales, she recalls that outbound calls "are difficult" because they require available staff.
This means you can book a service appointment using your mobile phone, and choose options remotely from a personalised menu that includes the work required by the manufacturer and recommendations, just like on a shopping website. The appointment time can be adjusted in real time.
Using their mobile, customers also have access to a key box for dropping off or picking up their car outside opening hours, photo or video monitoring of the progress of work carried out, and the option of validating additional operations remotely.
Events and guarantees
Specialist external call centres are used to invite prospects and existing customers to private sales, with gifts offered for the occasion.
The end of the guarantee of origin does not seem to be an issue. "At Hyundai, only 5 to 10% of customers buy an extended warranty," concludes Gauthier.