Findings from AutoTRADER reveal that consumer intent to purchase is still strong.
Recently, AutoTRADER released its latest Price Index Report, which showed, that while the average new vehicle price in Canada reached a record high in June 2023 ($66,288—representing a 21.2% increase from June the previous year), consumer demand for new vehicles remains strong. With used vehicle prices also remaining robust at an average of $39,645 (representing a 4.1% increase year-over-year), there's no question that higher prices, combined with higher borrowing costs, mean that it's more expensive to purchase a vehicle today than any time in the last decade. Additionally, economic uncertainty and the rising cost of living have led to many Canadian households re-prioritizing their budgets, including money allocated for big-ticket purchases. 
Despite this, AutoTRADER's research shows that among Canadians, consumer intent to purchase a vehicle within the next six months remains strong—in fact, it has continued to grow since March 2022. But what does all this mean, and how can dealers make sense of it all and what tactics should they employ to provide solid sales opportunities and satisfy customer expectations? To find out, Autosphere sat down with Baris Akyurek, Vice President, of Insights and Intelligence at AutoTRADER. 
Autosphere: Given current economic conditions—higher inflation, high-interest rates and higher prices for consumer goods like vehicles, what do you think continues to drive consumer interest in vehicle purchases?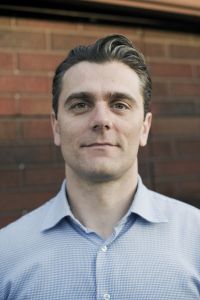 Baris Akyurek: This is a question that's getting asked a lot. To really understand current consumer demand for vehicles today, we need to go back to when COVID-19 lockdowns began around March 2020. At first, we saw consumer demand decline significantly, then as we headed into summer [2020] it began to pick up and really started growing. Our analysis at the time showed that the increase in private vehicle ownership was up due to the pandemic and a reluctance for people to use public transit. At the same time demand for vehicles was increasing, supply was decreasing because of pandemic restrictions that saw plants idle or slow down vehicle production, plus a shortage of parts and raw materials due to reduced demand at the start of the pandemic. That's why we saw such a big spike in new and used vehicle prices because vehicles were hard to get and those that were available were quickly and eagerly snapped up. Slowly, new car inventory levels started to improve, and they have continued to since August 2022. So, based on that, the trajectory is good. Nevertheless, if you compare the market today with vehicle availability in 2019, we still have a way to go. Between 2020 and 2022 supply chain and inventory shortages resulted in approximately 1.3 million fewer new vehicles being sold. Today, while inventory continues to improve, the pent demand among consumers is still there. So, while prices are higher, we're still dealing with three years' worth of that consumer demand for vehicles, which helps explain why there is still strong sentiment when it comes to purchasing a vehicle.
AS: Based on AutoTRADER's data are there any specific patterns you see regarding consumer intent to purchase within the next six months?
BA: We conducted this latest round of research in May of 2023. If we go back and look at data from October 2022, we saw that at that time, 24% of consumers we surveyed said that they were intending to buy a vehicle within the next six months. By May of 2023, this had risen to 28%. So, looking at it from a macro and intention perspective, there's been a significant increase in consumers' intention to buy a vehicle and it's been fueled by the supply and demand mismatch. Consumers are interested, they know vehicles are slowly coming into the market. And, as soon as a vehicle that they're very interested in becomes available, they are jumping on it.
AS: How do you think those changes in inventory over the last several months are likely to impact purchase decisions as we head into autumn?
BA: I think the million-dollar question is what is going to happen with vehicle prices? Based on our research, we don't see prices declining to pre-COVID-19 levels anytime soon. With that said, there will be some softening. When it comes to new vehicle prices, our latest data points to a 1.5% month-over-month increase, and we've seen a 21.3% year-over-year increase, to the point that the average new vehicle price in Canada is now $67,283. So, for the last two years, prices have been increasing monthly, driven by inflation, but also by consumer demand. When we look at the used vehicle side, however, there are some interesting observations. We saw a softening of new vehicle prices in July. In June the average new vehicle price was $39,645. It declined by 0.3% in July to $39,528, which is not a lot but it's still a decline. I don't want to speculate, but it would be fair to suggest that prices will probably hover around this level for the rest of the year. 
AS: In the latest report, it was revealed that new and used compact cars/sedans saw the biggest price increases compared to any other vehicle segment. Do you think that demand is driven solely by availability, or do you think there are other factors at work, such as price points, fuel economy etc.?
BA: I think this boils down to a micro supply and demand mismatch situation. Going back over the last decade, there has been more and more interest in pickups, SUVs and larger vehicles in general. And for OEMs, that's where the margins are because they are more expensive. We've seen demand for passenger cars decline over the last several years, but what's happened now with the macro environment is that inflation is up, vehicle prices are high and fuel costs are high, making those already expensive trucks and SUVs even more so. Plus, when you add the fact that more consumers are tightening their wallets, smaller vehicles become more enticing, with a lower cost of entry, lower insurance rates and lower fuel costs. 
AS: What do you see as prevailing trends for light trucks and SUVs, given traditional higher demand and today, much higher price points, both for new and used vehicles?
BA: For new vehicles, you're seeing higher year-over-year price increases, but they vary depending on the segment. Sedan prices are up 39.6%, Minivan prices are up 18.9% year-over-year; SUVs are up 16.1% and trucks are up by 8%. There's a little bit of misalignment going on, and we believe a major reason why truck prices didn't increase as much as some other segments is due to availability. Currently, there are a lot more trucks available compared with SUVs, minivans and sedans. If we look at the used side., every single segment has shown modest month-over-month price declines. SUVs have seen three consecutive month declines in prices, which goes back to what we talked about before relating to a slackening in demand for more expensive and less cost-efficient vehicles. 
AS: If vehicle prices remain high—as is projected—what do you think the impact will be for OEMs, dealers and consumers going forward?
BA: Consumers are resilient, and they are adapting to what's happening in the market in terms of higher prices, but let's talk about some data points. Going back to July 2019, before the pandemic, the average monthly payment for a used vehicle was $462. In July 2023 it stood at $647. In addition to prices and monthly payments increasing, so have loan terms. Within that same time frame, back in July 2019, it was 68 months, in July 2023 it was almost 72 months. So not only are consumers paying more for vehicles, but they're also paying for them over a longer period of time. So, they are paying more, but when we look at the fundamentals of the economy, they're still really strong at present. Wage growth has been strong, and household savings are still relatively high, which helps offset those higher costs. Also, with 84% of Canadians still driving to work, there is a need to adapt and ensure transportation needs are met, but as we've seen the types of vehicles Canadians are demanding have shifted due to this higher cost environment. For dealers [and OEMs] I would say it would be wise to have smaller cars and sedans available or at least consider the possibility of getting these vehicles, particularly since, over the last decade there has been so much focus on trucks and SUVs. There are signs that market conditions are "normalizing," meaning segmentation could return to more of a balance in demand between passenger cars and light trucks.
AS: Anything else you'd like to mention?
BA: In addition to pricing, for us at AutoTRADER, inventory volumes are also important, particularly on the used vehicle side. Based on the projections we currently have available, the expectation is that the new vehicle availability will keep improving for a while, mirrored in the double-digit production increases we've been seeing on a year-over-year basis in 2023 and likely through 2024. On the used vehicle side, we are also expecting to see inventory levels increase above those in 2022. Overall, we're not expecting any significant declines in prices or market demand and remain cautiously optimistic for the near future.