Subaru Canada announced that the Subaru Impreza won the Canadian Black Book Best Residual Value Award for 2023, earning top honours in its 'Car: Main' category.
Other Subaru products also earned mentions, with the Crosstrek coming in second for the 'SUV: Main Compact/Sub-Compact' category and both BRZ and Solterra placing third in 'Sport Car: Main' and 'EV SUV Below $60,000' categories, respectively.
The Subaru Impreza continues to win over Canadians with its standard Subaru Symmetrical Full-time All-wheel drive offering versatility, reliability, and capability. The Impreza receives a full redesign for the 2024 model year, bringing in more performance, technology, and safety features. Notably, the 2024 Impreza marks the return of the RS trim to the nameplate, reminiscent of the 2.5RS trim which served as a North American precursor to the WRX.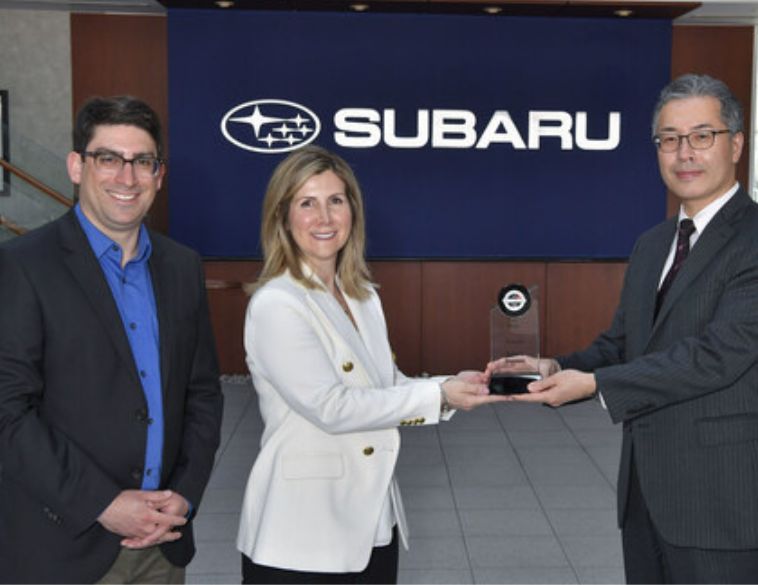 Black Book recipient
The Crosstrek is no stranger to Canadian Black Book, being a back-to-back recipient of the Best Retained Value Award in the 'SUV: Main Sub-Compact' category. The third-place finish of BRZ and Subaru's first global electric SUV, Solterra, is equally as exciting. The Solterra is an EV with true SUV capabilities, something that Canadian Black Book noted as important in the growing EV SUV segment.
"Canadians still have a soft spot for larger, more versatile vehicles. This is a taste that transcends the ICE versus EV debate. With more SUV EV options being made available, recognition and sales of EVs have increased, bringing values up." said Daniel Ross, Senior Manager, Industry Insights & Residual Value Strategy at Canadian Black Book.
"We thank Canadian Black Book for this recognition and are encouraged to see not only the class win for Impreza but mentions for our other models," said SCI Chairman, President and CEO Tomohiro Kubota. "Offering long-lasting value will always be part of our strategic planning."