Thibault Chevrolet Cadillac Buick GMC was founded in Sherbrooke in 1999.
Nearly a quarter of a century later, more than ninety employees are pooling their passion and skills for the benefit of the company's sustainability. Picture of an Estrie business flagship well established in its community.
The benefits of communication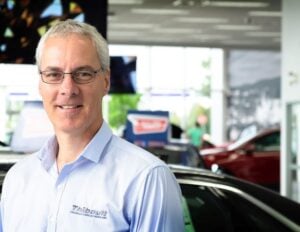 In the heart of an effervescent market, where many similar businesses are multiplying, the Thibault GM dealership in Sherbrooke has stood out, since its early days, in terms of customer respect and service, constantly seeking consumer satisfaction. As proof, the location now offers twenty-three service bays to better respond to maintenance and mechanical repair requests, whether they are one-time or planned.
Among the most recent renovations made to the building and its environment, Ghislain Leclerc, director of business development, mentions some thirty electric charging stations and an area, reserved for recovery, animated by a human and empathetic approach.
"Upstairs, these offices are used to communicate with our customers in a variety of ways to update our relationship with them and stay in tune with their needs," Leclerc says.
Speaking of relationships, every dealer wants to build a strong relationship with the manufacturer. In this regard, our speaker believes that such a business relationship allows "a proximity with GM's leaders. These people bring the brand to the forefront and have a constant desire to do things right, just as much as we do in the dealership.
Throughout this notorious evolution, Thibault GM's management and staff have been able to integrate and graft themselves to an effervescent community that, in terms of population, forms the sixth largest city in Quebec.
"To connect with the people here, we strive to have a presence at charity events. We have also installed a well-lit board on one side of the dealership. We make it available to local nonprofits to display their advertising and promotions."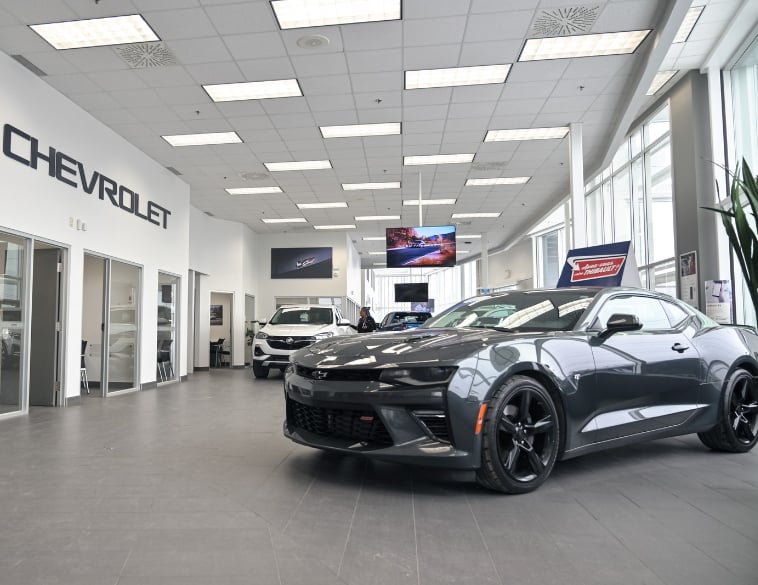 Going green
Of course, to hold the fort during these fluctuating years, both economically and in terms of consumer habits, you have to be alert and respond to the winds of change. Knowing that in 2023, staff turnover will become a major concern for many entrepreneurs, Thibault GM's managers are doing everything possible to support their employees in their tasks, recalls Mr. Leclerc. Leclerc.
"Currently, the most important concept of adaptation is hiring staff. On the other side, we know that treating employees well promotes retention, and we've always been innovative with internal communication channels through our department that deals with satisfaction (BDC)."
Then there is the green shift, the main source of discussion among industry players. The Sherbrooke dealership is delighted with the promising future of this ecological transition necessary for the well-being of future generations.
"We look forward to the volume of electric vehicles increasing. We are ready and so are the customers. For us, the sooner the better and it will be done right. We are looking forward to converting our fleet of vehicles sold to plug-in vehicles. We are waiting for the production flow to resume on the manufacturer's side," summarizes the business development manager.
Finally, technological change is a big part of the job for Thibault GM employees. By virtue of the multiple possibilities offered by the world of the Web, online sales and appointment setting are increasing in importance.
"Our site has long been designed for making appointments, both at the sales and service counters. For the past few months, customers have also been able to complete the entire vehicle purchase process on our site. Thanks to our on-site follow-up department, we communicate with our customers in real time. There are no robots here," says Ghislain Leclerc in closing.
A final image that is consistent with the trademark of a dealership that understands that the human engine can go a long way!
The Thibault Chevrolet Cadillac Buick GMC dealership is located at 3839 King Street West in Sherbrooke.