Family-owned dealership has earned a glowing reputation for top-tier service.
For the last decade, Williamson Chrysler Dodge Jeep Ram, located at 253 Toronto Street, in Uxbridge Ontario, has consistently ranked as a leader when it comes to customer service. Glowing Google reviews and a strong commitment to serving the local community, are testament to a continued and relenting effort to raise the bar in providing quality vehicle sales and service. 
Dealer Principal and General Manager Jim Williamson is a third-generation dealer and grew up in the family business, which can trace its roots back to the 1940s. Williamson's grandfather acquired a local gas station in Uxbridge and later added a small repair shop, before becoming a sub-dealer for an automotive retailer in Port Perry. He later acquired an Oldsmobile franchise and then became a multi-brand General Motors retail location. In 2012, the opportunity came to acquire an adjacent Chrysler location on Toronto street and Jim Williamson and his team jumped in with both feet. 
Human capital
Since then, the dealership has seen a rapid uptake in sales and service volumes. In fact, store sales quickly doubled compared with pre-acquisition numbers. Williamson says a lot of that comes down to the team the dealership has been able to put in place. "The human capital side of the business is huge," he says, citing the importance of hiring people that are the right fit and excel in their roles. "It takes time to do that," Williamson explains, "and we are always tweaking our processes, but over the last decade, we've learned a lot about ourselves and our customers." With over 365 Google reviews and an average rating of 4.8 among them, it would be fair to say the process has worked exceedingly well.
Corresponding with the investment is staff has been that of training and equipment. "When we first acquired the store, only the service advisors and the sales manager had computers," states Williamson. "We quickly began making changes, ensuring our salespeople and our employees had the tools and technology they needed to provide the best experience for our customers."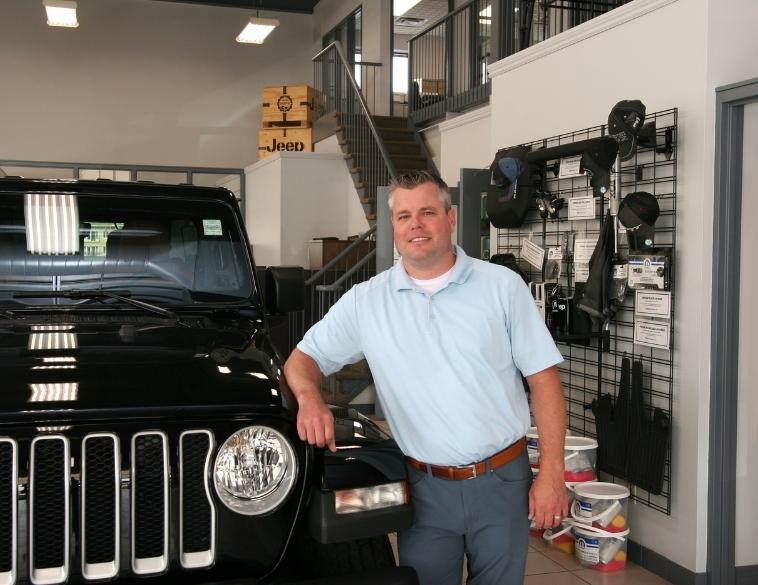 Open environment
When you enter the showroom, a particular feature that catches your eye is the fact that none of the sales offices have doors. "We want to convey a transparent, open experience, that people can come in here and just talk to us," Williamson explains. Evidently, it has paid off—the dealership boasts a strong and loyal customer base, and even during our visit, we noticed long-time customers dropping by simply to say hello. 
Jim Williamson says that a key to being successful is understanding that people coming to purchase or have a vehicle serviced are no different from those working at the store. "They have families and requirements, just like we do. It always goes back to the question; how do you want to be treated?"
One way the dealership does this is by visiting families in the local community and allowing them to try a vehicle out before they commit to purchasing—an initiative that goes back to the days when Williamson's grandfather did the same with local farmers by bringing new trucks for them to sample. "Families want to know if and how car seats, will fit, or if the trunk or load areas are big enough to accommodate hockey bags—these are all things that are important," says Williamson. 
He says the dealership also empowers its staff to make decisions, encouraging them to go the extra mile and always look for the best solution for specific customers. Feedback is also actively encouraged, whether it's good, bad, or indifferent. Doing so provides an effective way to measure current performance, as well as looking at ways to continually improve and evolve. 
"Each individual team member is responsible for creating and delivering when it comes to the customer experience," says Williamson. "When we see customer feedback and reviews that are some of the highest in the industry it is because of our staff. They are the ones that make it happen."  
Customers and community first
During the COVID-19 pandemic, Williamson Chrysler implemented necessary safety protocols, but the dealership's focus was always on putting the customer first, including pickup and delivery service, as well as continually focusing on community initiatives, like Big Brothers and Big Sisters, Precious Minds, The Rotary Club, Uxbridge Toy Drive, and others. 
In 2013, Williamson Chrysler partnered up with two other businesses in the community to launch a food drive, which ultimately evolved into the Care-A-Van program, whereby minivans are liveried up and used for food deliveries, donations, and raising money in support of the local food bank. "We're still doing it in 2022," Williamson explains "and we now have about 18 businesses involved. It's really great to see that we've been able to make such a significant impact on our community and our local food bank."
Other aspects and onsite features of the dealership include Williamson Customized, which allows customers the option of tailoring a vehicle to their needs via Mopar parts and accessories and other options, backed of course by a factory warranty, as well as a courtesy shuttle for all service appointments and on-site car rental, as well as complimentary WiFi, bottled water and coffee/tea in the showroom and lounge area. 
 When you visit Williamson Chrysler, there really is a sense of community and, truth be told, it feels more like an extension of a family home rather than a dealership, a home that just happens to sell and service cars and trucks.