A dealer's best customers can often be found in their own service department.
Fixed Ops can be hugely and consistently profitable for dealers, though traditionally, from a marketing perspective, it has often taken a back seat to vehicle sales. With Canadians on average, keeping the same vehicle for approximately 6.4 years*, there are a lot of opportunities for dealers to capitalize on repeat service business from their customers.
Tiffani Stefanescu, Manager, Performance Management for Xtime, a service retention solutions provider for dealers, says that a key factor in being successful at marketing to your service clients is creating a personalized experience. "When [service] marketing is based on their vehicle's mileage or services the customer previously declined themselves, it does not seem as "cookie-cutter" and becomes a much more personalized experience."
Two common issues
Stefanescu notes that even today, dealers can still struggle to effectively cultivate their service customers. She cites two issues in particular—too much marketing or too little. When it comes to "over-marketing," she explains that, "many dealers are using a variety of vendors for their marketing which leads to them 'polluting' the consumer's email. As a result, customers tune out and unsubscribe, becoming "unreachable." Additionally, with many dealerships currently facing staffing shortages, marketing efforts have also been scaled back significantly, meaning there are fewer opportunities to engage with clients and maintain consistency when it comes to service retention.
Amberly Montgomery, Operations Manager for Naked Lime Marketing, which provides a range of marketing solutions for dealers, notes that in most cases, there are a lot of dealer service customers that are "low hanging fruit. And if you're not marketing to your clients on the service-to-sale side, then somebody else is."
Losing money, losing customers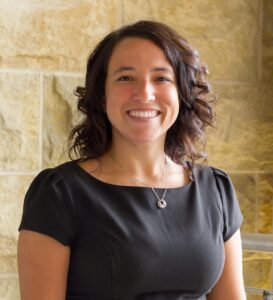 In these kinds of situations, not only are dealers leaving money on the table when it comes to fixed operations, they are effectively losing long-term customers because they've been bringing their vehicles to them for maintenance for a long time, but haven't had the opportunity to purchase one from that dealer. "This really is a question you need to ask yourself," states Montgomery. "Why am I getting these customers coming through my service drive, but when it comes to buying a vehicle, they feel the need to drive down the street or go across town."
She says that today, there is a lot of data that clearly shows that service customers are dealers' best clients because they are already engaged and purchasing services.
Where effective marketing solutions can really come in, is by harnessing the data dealers have on their existing customers and tailoring that to their individual service requirements. That being said, dealers still need to tread carefully when it comes to specifically target their service clientele.
Being selective
Greg Ulland, Vice President, Brand Marketing for Reynolds and Reynolds, explains that how you "bucket your marketing and advertising in the service drive," is key. This becomes particularly important in an era where many dealers are struggling when it comes to service capacity. "Be selective in the type of work you're promoting," says Ulland. 
This isn't always an easy decision, especially since dealers want high margins and they want consistency. Therefore, on the surface, marketing both service and repair work seems an obvious solution. But as Ulland notes, in a capacity-challenged environment. that approach isn't necessarily going to work. 
Overall, he says, due to the nature of it, repair work is going to be the most profitable on a per R/O basis, but you need to think about how consistently you can bring it in, and how you're going to sell those repairs to your customers. In other words, is a proactive or reactive marketing approach going to be the best solution? "With proactive marketing, you're going outbound, trying to get your customers to take action, while reactive marketing is capturing demand that is already there," Ulland explains. "So, in the service department, specifically when it comes to repairs, your reactive marketing is really going to be a necessity to pull that work into your service bays."
A typical scenario might be when a customer sees their check engine light come, or the vehicle clunks when turning or vibrates at speed. At that juncture, motorists are more motivated than ever to reach out to somebody to service and repair their vehicle. As a dealer, "you need to be there and have that reactive marketing strategy in place to do that," Ulland explains.
If you're able to do so and additionally, the customer can easily and conveniently have their vehicle taken to the dealership for service, the process goes smoothly and the follow-ups from that are consistent and personal, the odds of them returning to you for their service needs exponentially increase. 
Declined service opportunities
Not only that, but dealers can also boost retention via declined service opportunities.
"Declined Service outreach is probably one of the easiest ways to maintain retention," explains Tiffani Stefanescu, "because you are working to bring that customer back for service they decided not to have done on their last visit." Additionally, she says that when dealers can tie in a promotional discount to deferred service, they often will see retention among service customers increase. 
Another key part of making this work effectively is the quick and ease with which service customers can approve service work. "We now live in a world where many people prefer texting vs talking over the phone," Stefanescu explains. "By texting over additional recommendations, you are giving them the comfort of responding and doing so much more quickly than trying to reach them over a call."
*J.D. Power & Associates