Digital tools are enabling dealers to transform their service business.
For dealers, consistent customer retention is often the key to long-term success. Traditionally, however, dealers have found themselves, struggling to compete for service business, especially once a vehicle is out of the initial warranty period.
Since the Great Recession of 2008-09 and more recently the COVID-19 pandemic, however, dealers have demonstrated a high level of adaptability as well as changing practices within fixed operations to drive service retention. Further helping them has been the proliferation in digital communication and marketing solutions that allow service departments to consistently maintain and grow customer relationships.
Key considerations
Yet doing it successfully requires some key considerations. According to Todd Robinson, Vice President of Sales at Rapid RTC, a Keyloop company, customer expectations continue to rise, and with them their demands from retailers to offer best-in-class communications, both online and in-store. To respond, mainly retailers focus their efforts on digital communications to support the sales process, but large gains can also be made by turning their attention to the aftersales experience too.
"At Keyloop we believe that in-person and digital experiences should work in tandem," explains Robinson. He says that each should enhance the other, "providing consumers with personalized services and communications depending on their preferences and the services they require."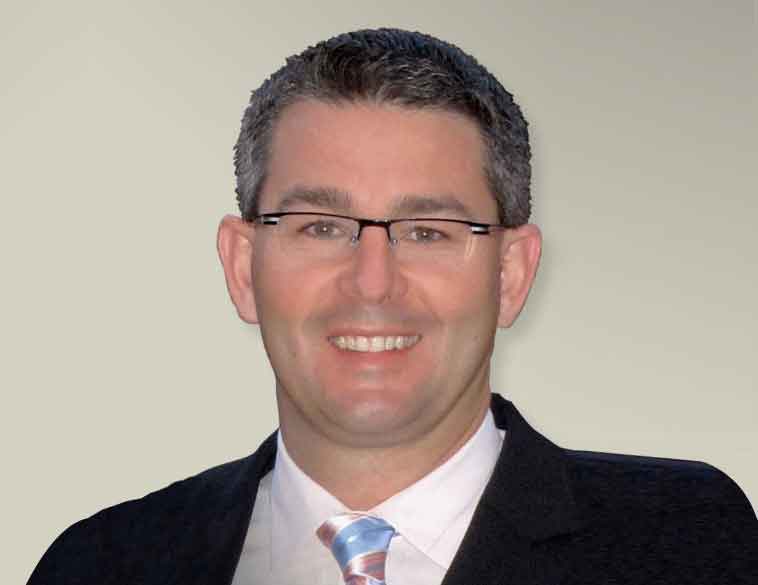 Based on Keyloop's own consumer research whitepaper into digitization, Robinson notes that 62% of consumers want online service booking capability and through a choice of platforms, including websites, mobile applications or WhatsApp.
Communication with customers during the repair process is also an important consideration. The research revealed that 55% of vehicle owners liked to receive text updates during the service process. Furthermore, 56% preferred digital documentation of service history, with easy, cloud-based access.
Relevancy of information
We often hear about the frequency of communication when it comes to service customers, but according to Bryan Xu, co-founder of DealerAI, which offers conversational AI, including chatbots for dealers, it really boils down to the relevancy of that information for the customer.
Xu says that given the growth in the amount of data that's available to dealers on each client, including vehicle service history, spending preferences, frequency of visits, etc., dealers can leverage the power of AI to provide a tailored communication experience to each individual client based on the information they have.
At Reynolds and Reynolds, Lance Alverson, Vice President of Sales, believes that removing friction within the service process is paramount to it being successful. This means not only being able to communicate with customers in the manner they desire, but also doing it "in ways that allow them to maintain control and profitability of every interaction, ensure accuracy of each quote and transaction, and drive efficiency of [the dealership's] employees."
Strengthening relationships
Alverson says that digital tools can be an excellent way to strengthen relationships with service customers. He notes that via digital multipoint inspections in which technicians and service advisors can share pictures and videos of components needing replacement or repair with customers, the result not only enables the client to see the work that's actually required but also empowers them to make a decision on the repair, cementing their faith and trust in the dealership.
Todd Robinson agrees, and noting that today, dealers need to make sure that while they are communicating regularly with their customers, it needs to be done in such a way that is relevant and timely for their specific needs. "Using a system that allows dealers to track the most recent communication and share updates only when they are needed in real-time, is essential in ensuring a personalised experience." Robinson refers to integrated video as a good example, which allows service departments "the opportunity to secure more work from vehicle health checks (VHCs), while helping to create a truly personalised experience for customers."
Chatbots and the future of service
Over the last decade, dealers have embraced AI features such as chatbots on a large scale. While most of that has revolved around following up e-leads and helping convert them to potential sales, there exists—potentially–an even bigger opportunity for dealers to leverage AI in fixed operations. At Dealer AI, Bryan Xu believes that in the future, leveraging technology like AI chatbots to tap into customer databases could solve a number of service-related issues, including saving on wait times for customers, as well as completely automating service bookings and appointment rescheduling. Furthermore, with a chatbot, these tasks can be performed 24/7 freeing up service staff and advisors for other tasks.
As the vehicle and the dealership become more interconnected, there is also the potential for AI to work with the customer in showing what parts need to be serviced or replaced, when they are available and how long the work will take, etc. If and when this comes to pass, the result could be transformational for dealers, allowing them to bolster service absorption rates and fixed ops efficiency; while at the same time ensuring a robust and highly scalable model when it comes to service retention.