In the second of a series of articles, Peter-James Gregory looks at the evolution of internal combustion engines (ICE) and how powerful and efficient it has become.
Automobile evolution through the 20th century is an interesting story. Henry Ford pioneered assembly line mass production bringing down the price of the automobile and demand grew. People have always valued personal transportation that allows freedom of movement; the freedom to go where we want at the time of our choosing. That freedom was provided by the horse and now is provided by the automobile.
As the automobile evolved from a "horseless carriage" to an enclosed car, the ICE power unit also evolved. There is a long history of ICE evolution, but I will focus on the 1970s to the current time.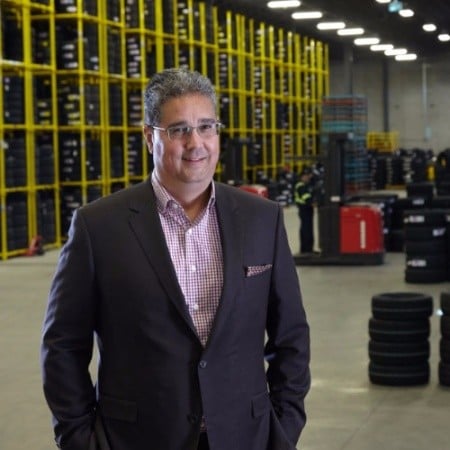 Lower emissions, better fuel economy
In the 1970s, increased emissions controls, plus the drive for higher fuel efficiency ignited by the 1973 oil crisis, dramatically reduced the power output of ICE power units. The 1970 Ford Mustang Boss 302 with its special high output 5.0L (302 cid) V8 was rated at 290 horsepower (gross)* which is the equivalent today of approximately 240 net horsepower.
By 1979, a version of that 302 (5.0L V8) in the newly redesigned Fox Body Mustang, produced just 140 net horsepower. Things began to change during the 1980s, however. The 5.0L reappeared for 1982 with 157 net hp, then 175 hp the following year. By 1987, with electronic fuel injection, it was cranking out 225 hp and 300 lb-ft of torque. Installing it in the light-weight Fox Body Mustang, resulted in a car that could dash from 0-100 km/h in the mid-six second range and cover the standing quarter mile in 14.7 seconds. Also, under the right conditions, the LX 5.0L could clock a top speed of more than 220 km/h. This made it one of the fastest accelerating cars on sale in North America at the time and one that offered arguably the best performance per dollar.
The 1987-93 Mustang could be had in GT or lower-level LX trim with the 5.0L engine. The LX coupe was a basic car with optional air conditioning and very few comfort or convenience items. With a five-speed manual gearbox, it was extremely affordable and proved very popular. And because it was light for an American muscle car (around 3,100 lbs), the LX had a very good power to weight ratio for its time. It was also very tweakable. A few basic modifications, such as steeper rear end gears, lower restriction exhaust and ignition timing advance, could result in a 13-second quarter-mile car—a performance that equaled some of the fastest muscle cars of the late 1960s.
Significant progress
Today, things have moved on. EcoBoost 2.3 four cylinder is now the entry-level version of the Mustang. Unlike the LX of old, it comes with air conditioning, power windows, various comfort and convenience items, as well as multiple airbags and other safety features. It is significantly heavier than the 1987-93 LX 5.0L. However, with 310 hp/ 350 lb-ft of torque, it runs from 0-100 km/h in the mid 5-second range, with better fuel economy and fewer emissions.
Today, many sedans, coupes and SUVs have 2.0L turbo four-cylinder engines in the 250-300 horsepower range; a similar output to much larger six-cylinder engines from a decade ago. These "turbo-fours" produce more torque than the larger six-cylinder engines they've replaced.
Some high-performance turbo fours are producing power levels that were in V8 territory 10 years ago. The Mercedes-AMG M139 2.0 S has 416 hp and 369 lb-ft of torque, yet the engine itself only weighs 354 lbs wet (with oil and coolant). This M139 S version will appear in select Mercedes-Benz AMG models.
Compare this to the new GM LT2 6.2L V8 found in the 2021 C8 Corvette. This cranks out 495 hp and 470 lb-ft of torque, while weighing in at 472 lbs wet.
A turbo-four that rivals a V8
With 32% of the displacement of the LT2, the M139S produces 84% of the horsepower and 78% of the torque while weighing 25% less than the LT2. With its high power to weight ratio, if installed in the exact same car as the LT2, the M139 S could produce very similar performance while having both significantly better fuel economy and lower emissions.
Today's smaller ICE power units are not only lighter, but they offer higher output, better performance, better fuel economy and better reliability. When observed in that context, the evolution of the ICE power unit is nothing short of spectacular and is still, far from being complete. And, whichever way you slice it, that is cause for celebration.
*Since 1972 internal combustion engines in North America have been rated in SAE net horsepower with all accessories attached (power steering, alternator, air cleaner, exhaust, emissions controls, etc). Prior to that, tests were conducted for gross horsepower with the basic engine running on test stand with no accessories. As a result, gross horsepower figures are significantly higher than SAE net figures due to more parasitic draw from engine accessories.
---
Peter-James Gregory is an entrepreneur, car guy and retired tire industry professional with a history of driving growth and creating value in the tire and automotive sectors. You can reach him at: [email protected].