Dealers, do you know if your ads are performing the best that they can?
Quick question: Which ad would you click (or not click) and why?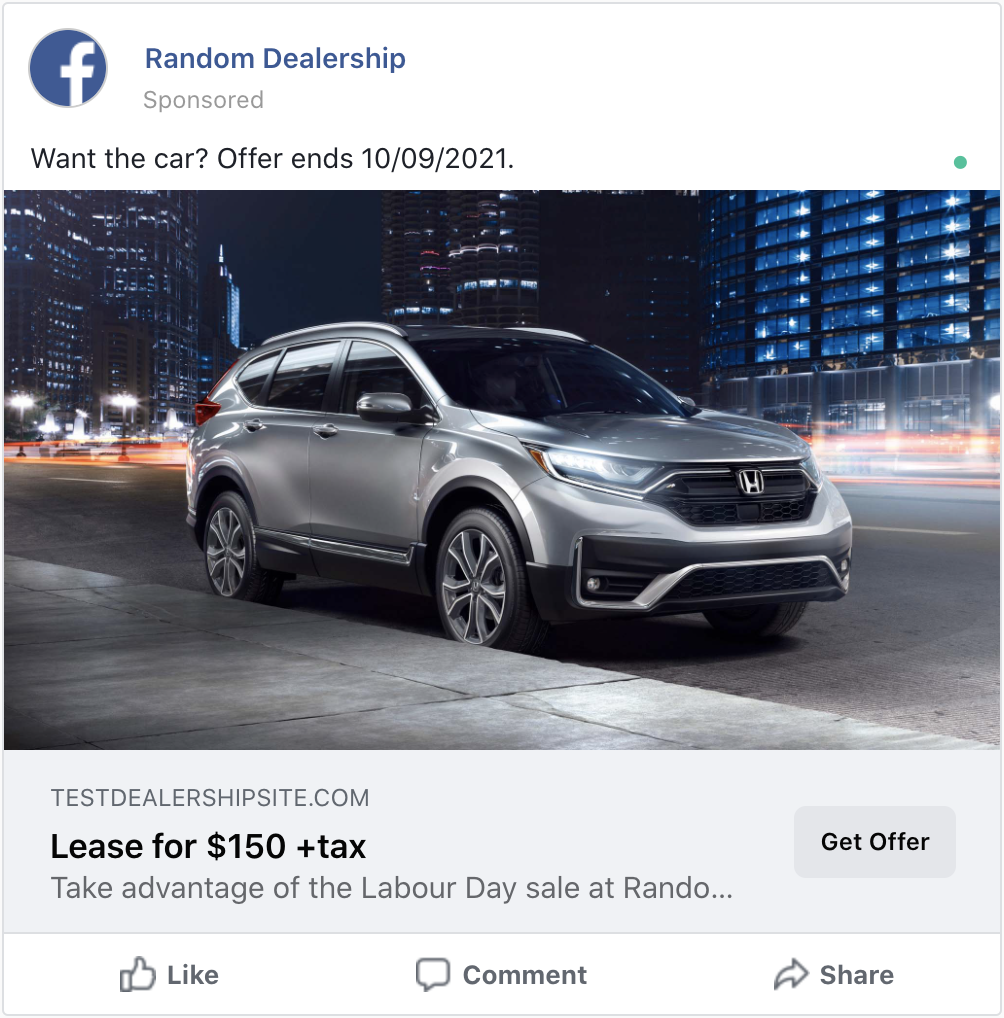 What about: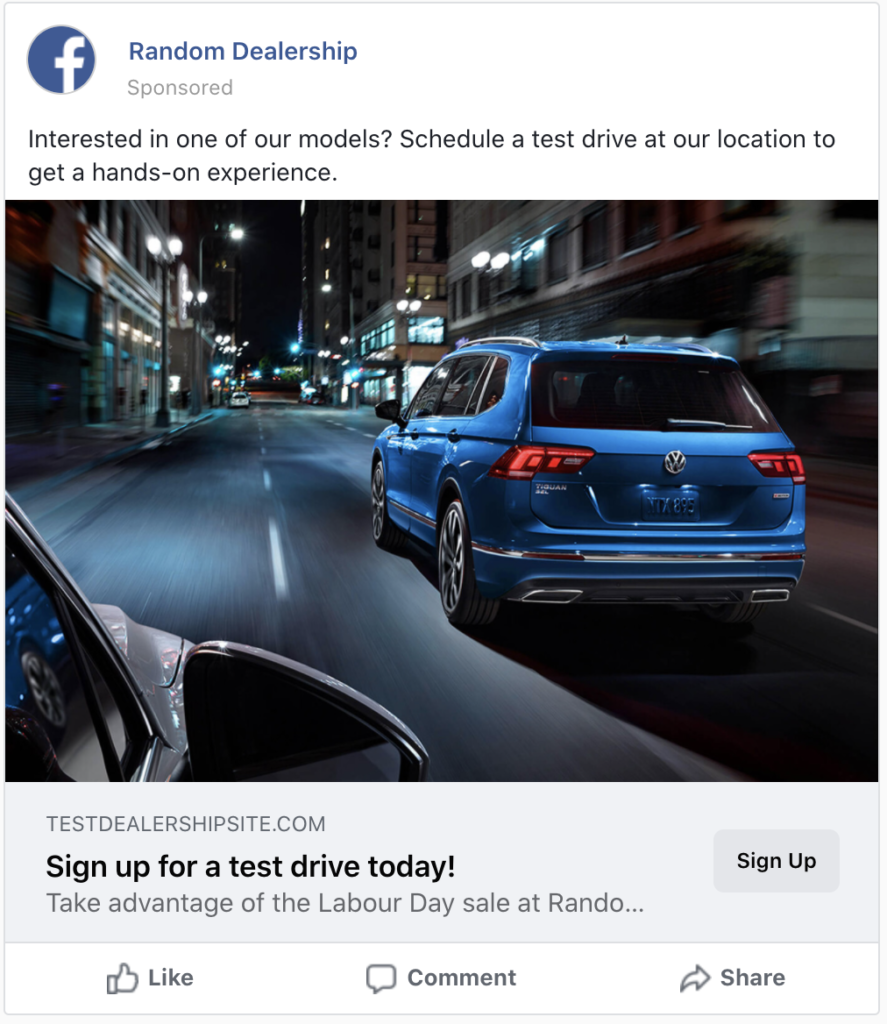 This is why A/B testing is important. With A/B testing or split testing, you can optimize your ad so that it will perform to meet your KPIs.
An A/B test is based on testing two elements of a social media ad campaign against each other to find out which delivers the best results. For dealers, the most common elements to test are:
Creative – testing different ad images, copy (headlines or descriptions), call to action, etc.
Audience – targeting different audiences and demographics
Placements – testing placement types, ie. Facebook Desktop Feed, Instagram Mobile Feed,
Here's why you need to implement this important tool. Too often, dealers will abandon an ad if it isn't doing well. But before you throw it away, don't you want to know why it didn't succeed?
Often, dealers have similar objectives and/or target audiences. They may fall into the "best practices" trap. But just because one strategy, placement, audience or visual worked for one dealer, doesn't mean it will work for another.
Ad campaign structure
There are three major components in a digital marketing campaign – the objective, the ad set, and the ad.
Objective: what you want to achieve and the action you want people to take they see your ad. The
Ad set: essentially your strategy: budget, audience, and placements.
Ad: the visuals and copy that people see.
Instead of running several campaigns with different elements tweaked, a dealer can have one campaign with several ad sets or ads.
For example, one ad set could have a mobile-only Facebook placement and another would have a desktop-only Facebook placement.
Setting up an A/B test on Facebook
If we take the example above, how do you figure out which ad set gives you the most results? Facebook created an A/B testing tool to remove all the guesswork and do the analysis for you.
Once you've published your campaign, access the test. Open your Facebook campaign from the Ads Manager page, and find the A/B test section.
A pop-up will emerge, and you can choose between creating a new version of the campaign or comparing existing campaigns or ad sets. Once you choose what you would like to test, the schedule, and the KPI to determine the winner, Facebook will do the work for you.
It is extremely important to keep track of what you're testing. Facebook allows you to choose up to five campaigns or ad sets to test. Remember, only test similar elements together for optimum results.
For example, placement and a visual are not necessarily comparable. However, you can test different visuals with the same placement. Or different placements with the same visual.
The possibilities are endless.
Exceed your expectations
Let's go back to the original question: are your ads performing the best they can?
Answer: You'll never know until you test them out! This is why A/B tests were designed.
Social media is an important investment to make but so many dealers throw in the towel because they aren't getting the results they expected.
Consider reaching out to someone who is an expert in both digital marketing and the Canadian auto retail industry. You want to put your money where it's going to meet your KPIs, and there are many ways digital marketing can provide you with the results you want.
---
Melanie Gedeon is a digital media marketer specialized in social media advertising, auditing, and analytics. For any questions, comments or help with your campaigns and projects, you can reach her at [email protected].