Back to school hasn't even started yet and already the auto industry is disappointing at math.
Sales for August as estimated by DAC came in at a tepid 146,925 units, down 11.4% from August 2020 and down a disconcerting 19.2% from August 2019.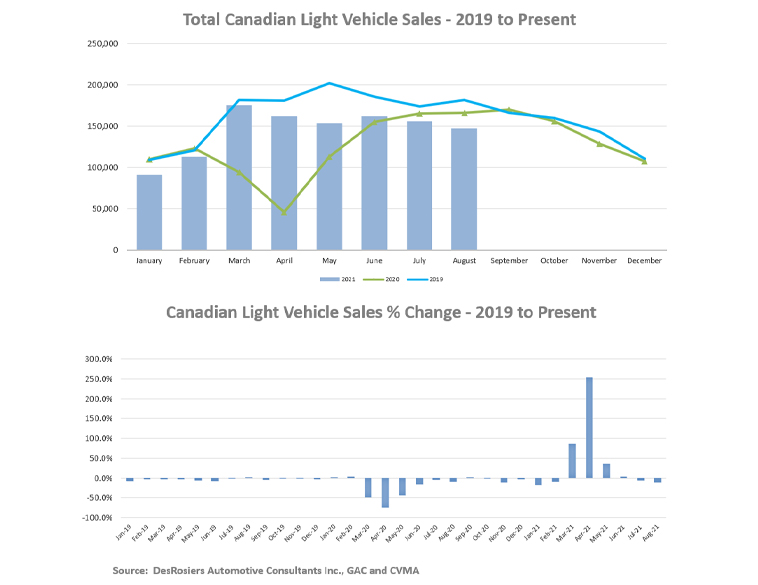 The SAAR for the month came in at a less than robust 1.62 million – the second-lowest month so far in 2021.
The Managing Partner of DAC commented: "The story for the month was variability in performance from one company to another driven by semiconductor-related vehicle shortages. DAC estimates show that certain manufacturers did actually increase sales from August 2020, whilst others, hit hard by supply chain shortages, saw dramatic declines."
With the semiconductor issues forecast to persist through the remainder of the year the sales outlook remains questionable.
The early report card for the industry: "Lots of promise, but failing to live up to potential."