This dealership not only impresses in terms of size but also in terms of customer service.
Whichever way you look at it, OpenRoad Toyota Richmond is an impressive operation. In terms of size it's big—the facility measuring more than 205,000 sq. ft.
It is five storeys tall and the showroom alone encompasses 15,000 sq. ft. In total, 36 vehicles can be displayed within the sales department, both on the main and upper levels, while there's space for an additional 12 vehicles at the dealership's in-door delivery centre.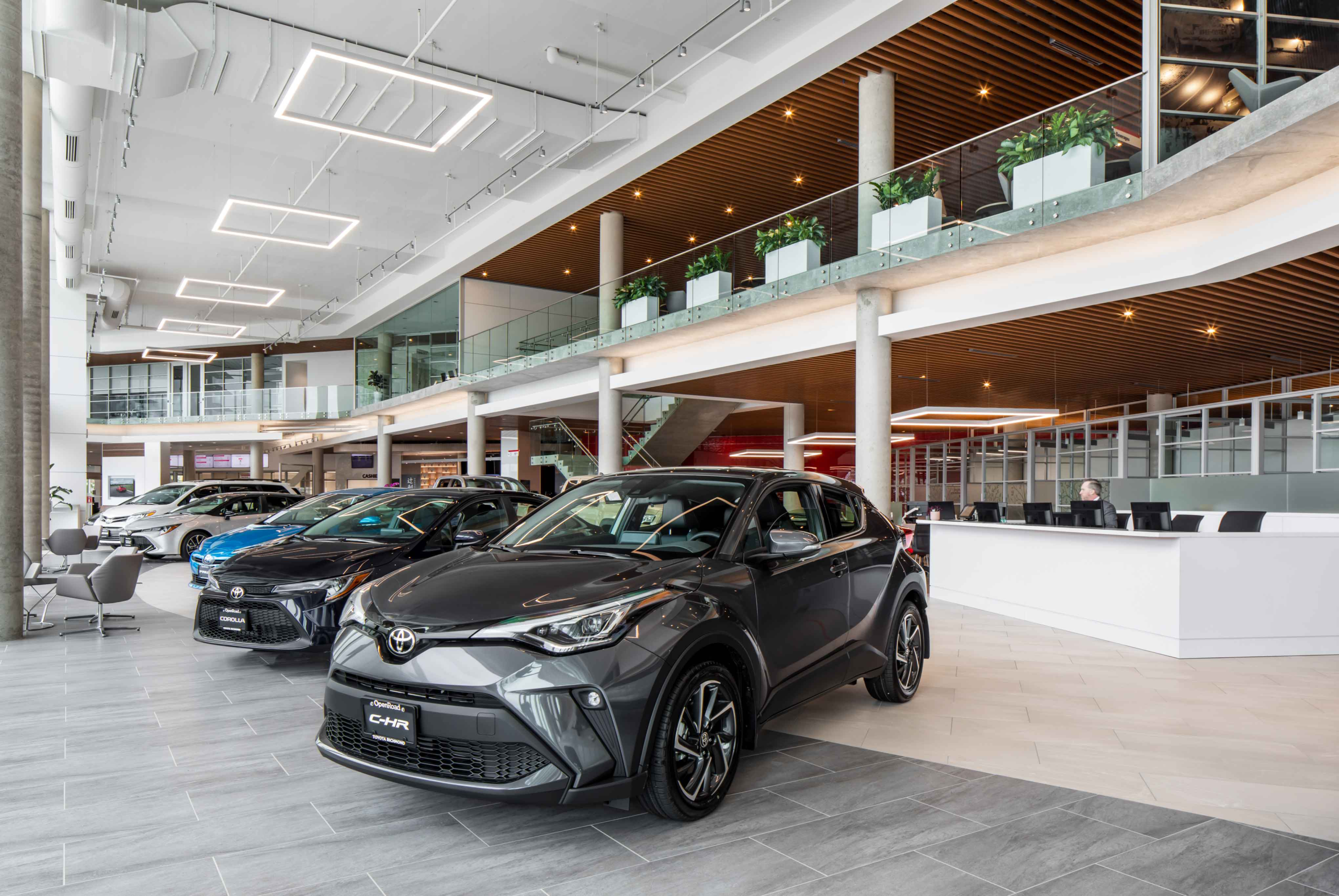 On the fixed operations side, there are 30 service bays, 12 drive-through lanes and also a car wash located on the property.
The dealership employs approximately 150 people and also features two lounge areas, a play area for children, a fireplace and the onsite, ground floor Tsujiri Café that offers, among other things, premium matcha; Japanese green tea, and other Japanese specialities.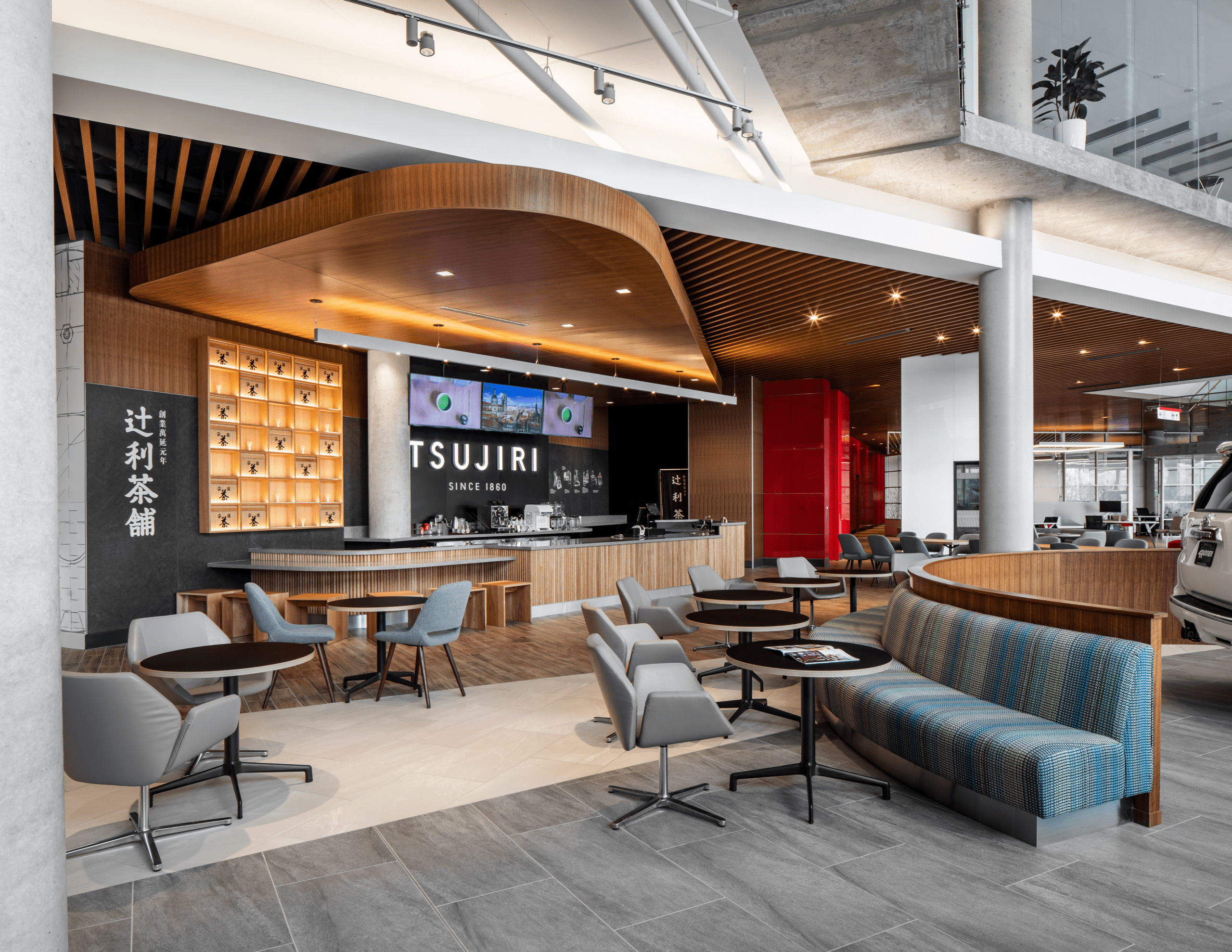 Tsujiri Café offers a full menu of authentic Japanese cuisine and is highly popular with guests. PHOTO OpenRoad Auto Group
Massive Supra mural
There's also a gigantic mural of the latest Toyota Supra, courtesy of renowned artist Chairman Ting that took seven days to complete and a massive boardroom that can accommodate meetings of up to 50 people on site.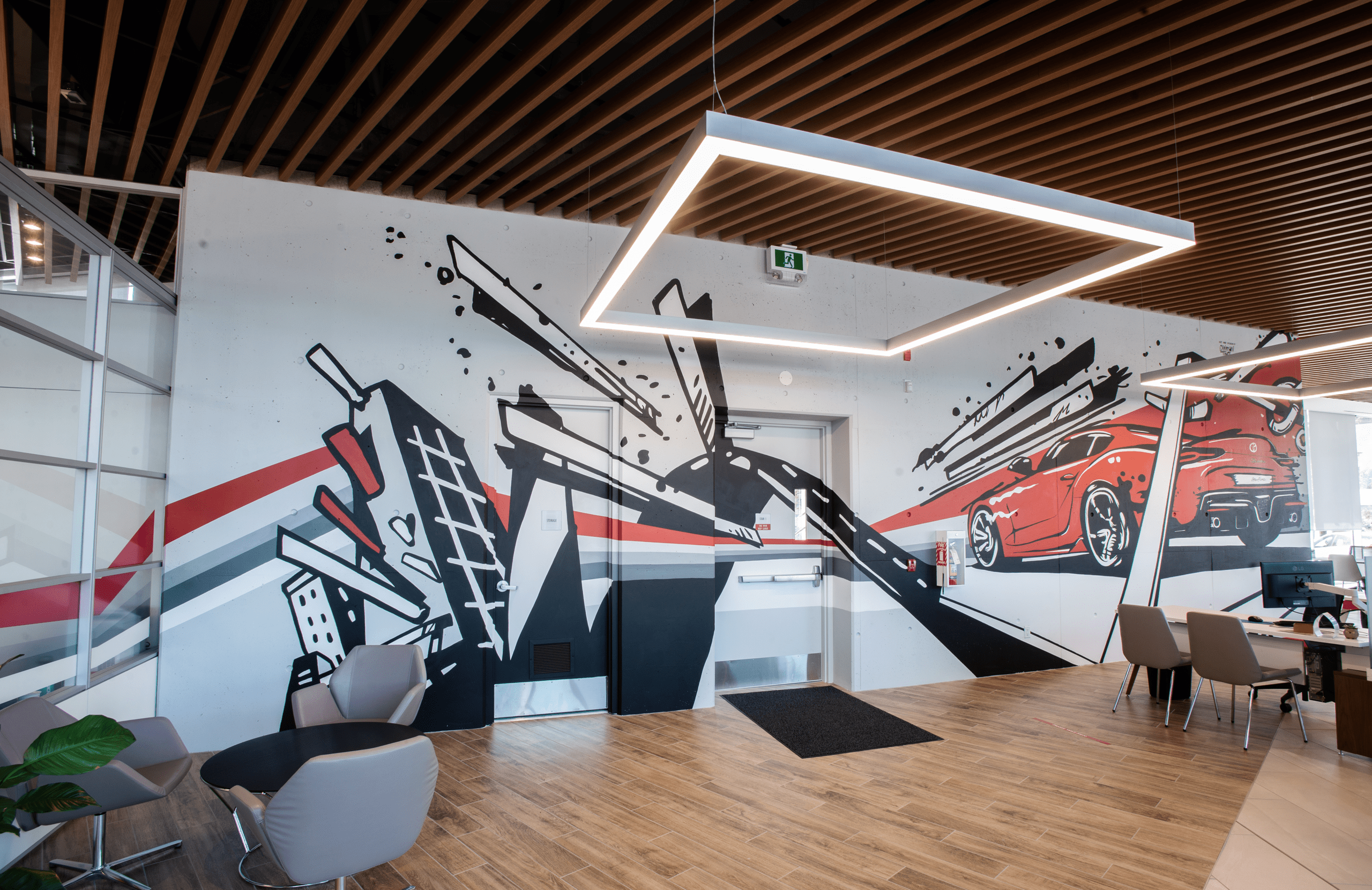 According to Dimitri Kotsalis, Vice President, Regional Operations, OpenRoad Auto Group, who oversees the dealership, the Toyota Richmond location, as a flagship facility, is not only the largest of its kind in Western Canada but a symbol of providing the ultimate in customer service and experience as it relates to automotive retailing.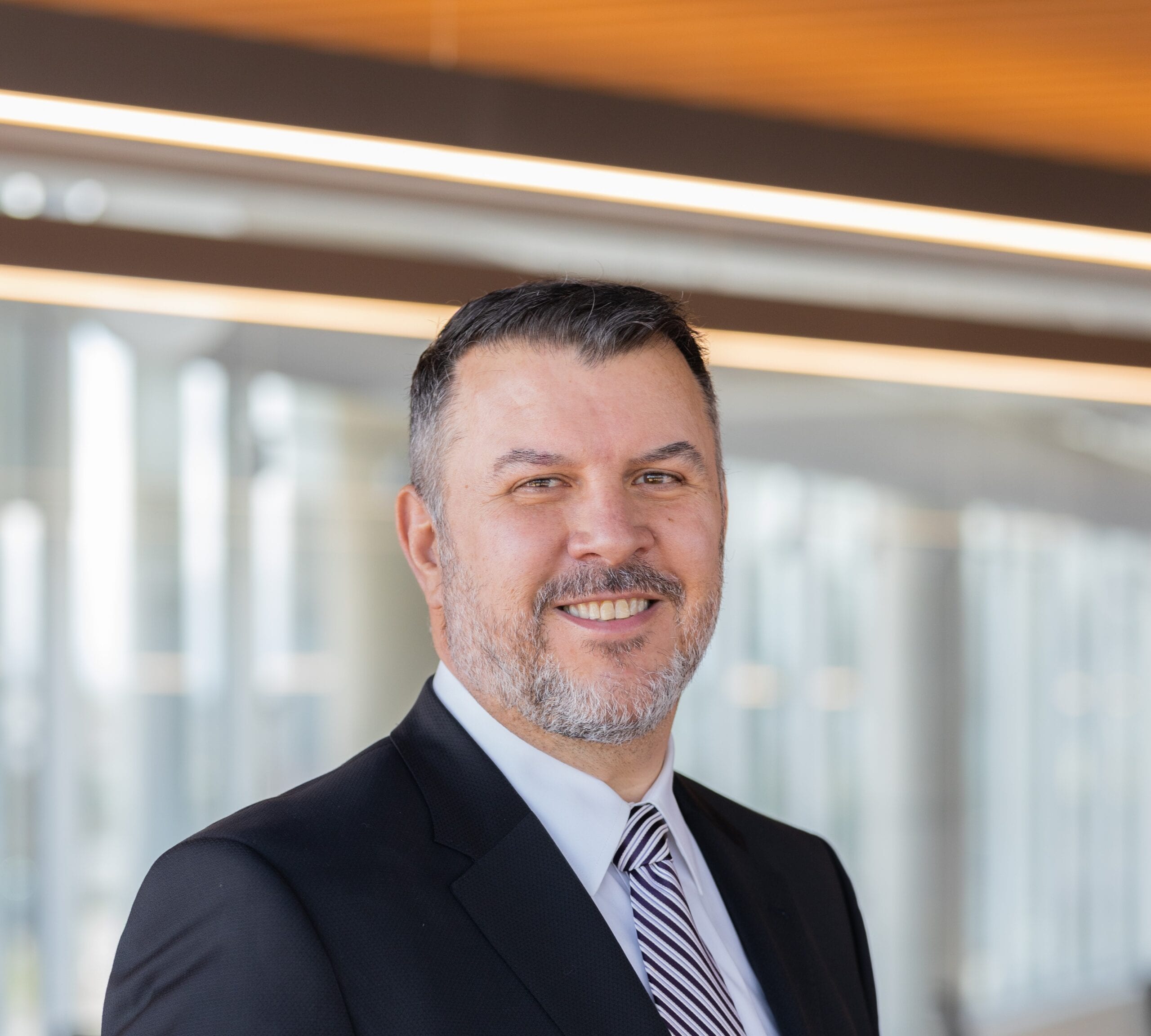 Staff at the dealership can serve customers in multiple languages, including English, Cantonese and Mandarin. There's a pickup and delivery service available to customers, while there is a constant emphasis on elevating the guest experience to be the best in the industry.
This particular Toyota franchise can trace its roots all the way back to 1978. In 1985 it was one of the first businesses to be located in the Richmond Auto Mall, but as both the community and sales grew, it was only a matter of time before a new facility would be needed.
A big milestone occurred in 2001 when Toyota Richmond became part of the OpenRoad Auto Group and further expanded its operations. Since then, OpenRoad Toyota Richmond has gone from strength to strength. It has achieved a number of milestones, including being named the #1 Toyota dealer in Canada in 2006, the #1 Toyota retailer in British Columbia the following year and achieved multiple Toyota Pinnacle awards for excellence in customer service.
Continued expansion
The current facility, also located in the Richmond Auto Mall, continues to build on that foundation of excellence and was conceived from the ground up, with the aim of continued growth and expansion.
Besides its sheer size and raft of on-site facilities, the dealership also boasts some very unique and interesting design elements, some of which add great aesthetic, while others are purely functional.
"There is a lot of exposed concrete throughout," says Kotsalis, while there is also extensive glazing designed to enhance natural light within the building. Baffled wooden ceilings not only look great but are highly functional, designed to reduce noise inside.
Like a lot of retail businesses, OpenRoad Toyota Richmond has been impacted by the COVID-19 pandemic.
"We have implemented a very strict health and safety policy," says Kotsalis. "There is mandatory mask wearing for our staff and customers and we had plexiglass installed throughout the store."
This includes the showroom and reception areas, while a full-time custodian and cleaner is employed to keep the facility, particularly the high traffic areas clean and sanitized at all times.
Kotsalis is quick to point out that with the onset of COVID-19 sales practices also changed, with more of an emphasis on digital and virtual sales and service to keep both staff and customers safe and socially distanced.
"We have spent a lot of time focused on that," says Kotsalis, noting that the concept of ensuring as much of the key-to-key sales and service process being done remotely was essential.
While front line staff had to be onsite from time to time, those who did not have a direct, customer-facing role were encouraged to work remotely from home.
Big volumes
Yet despite all these disruptions, OpenRoad Richmond Toyota has continued to thrive. In terms of sales volume, the store is on target for a healthy 3000 new-vehicle retail sales this year and 1500 used car sales.
Besides, he says the dealership is looking to sell 1000 units for fleet customers.
From the outset, sales volumes, like everything else at this impressive dealership, were part of the overall strategy of continuing to scale the business.
"We certainly have a goal of further growth and expansion," says Kotsalis, who is justifiably proud of the dealership and everyone who works here.
"This really was designed to be the flagship store in Western Canada. "We hold it in our hearts, not just for the Toyota brand, but also for OpenRoad Auto Group," says Kotsalis. "This store is a very special place for us."