Technology is allowing consumers to sample their next vehicle like never before
For most consumers, purchasing a vehicle is a very emotional and visceral experience. They want to sit in it, they want to try the features, to really understand what it feels like from behind the wheel and of course test drive it.
There are many instances where a consumer has been fixed by a particular vehicle online, only to find that upon visiting the physical showroom, it doesn't meet their requirements like they originally thought and end up driving off in something different.
Integral part
The showroom is without question, an integral part of the automotive retail experience, but what do you do when it simply isn't open, and customers can't physically sit in vehicles the same way—a situation we've seen countless times over the last year.
One solution is the virtual showroom. This concept has been gaining ground in recent years but has since accelerated during the course of the COVID-19.
At General Motors, Cadillac Live has seen an enthusiastic response from consumers, elevating the brand's perception amongst those that have used the platform, as well as providing GM's network of authorized dealers with a greater number of potential buyers.
In fact, according to Heba Amin, Cadillac Marketing and Communications Manager, GM Canada, 2020, for all its challenges, proved to be Cadillac's best sales year ever in Canada, a testament to the power of innovation and adapting to new ways of doing business in the face of unprecedented change.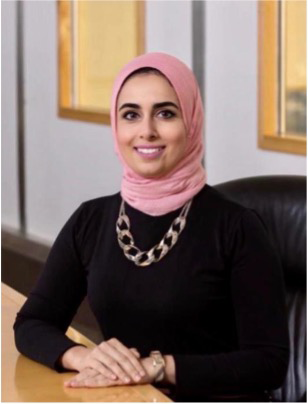 Cadillac Live, which was developed in Canada and is now available to both Canadian and U.S. customers, utilizes a 10,000 sq foot studio in Toronto, in which examples of each vehicle in Cadillac's current lineup are placed.
Live agents
Consumers visit the site at cadillac.live.ca and are guided through the vehicle of their choice by an onsite GM representative. They can sample what's under the hood, what's inside and get a feel of what the vehicle is actually like through the video feed.
Although the representative can't actually see the visitor, they can interact with them through a chat feed and the viewer can ask specific questions.
Visitors to the platform can also select features, including optional colours and features such as wheels and accessories to get a feel of what their ideally ordered vehicle would actually look like.
From this "live" virtual experience, the visitor can ask to book a test drive and be put in touch with their nearest dealership.
Besides providing consumer experiences, the platform also offers opportunities. Amin says it can also be used to provide dealer product training and also used to showcase Cadillac's latest models before they are even released to the public, think of an auto show reveal, but in a virtual format. And because it's virtual, people can stream in from all over the country, meaning both training and reveals can reach a far wider audience than in the past.
Amin is keen to point out, however, that while Cadillac Live has proven to be an effective sales tool and ideally suited to the pandemic environment.
It was designed to complement the physical aspect of the vehicle purchase rather than replace it, therefore scheduling a physical test drive and having the opportunity to actually sample the vehicle is seen as an integral part of the overall purchase and ownership experience.
Critical interaction
At RAPID RTC, which provides online lead and communications tools for dealers, while there has been a notable increase in digital sales enquiries, the Dealer Insights team has seen that the ability to interact with a salesperson or product specialist that can provide consultative advice, is critical.
"We found that when online customers can connect directly with a salesperson, dealers see 40% higher conversion-to-sale rates," says Todd Robinson, Vice President, Sales & Support, Canada, RAPID RTC.
Virtual showrooms, whether offered via the OEM or the dealer provide an opportunity to facilitate one-on-one engagement with consumers via real, live sales staff or product specialists allowing both parties to build rapport and laying the foundation for a solid, long-lasting relationship.
As Robinson concludes, "Omni-channel customer experience offerings will continue to grow in importance for dealers, as this type of offering ensures a customer's navigation between the digital and physical retailing experiences is seamless regardless of how they choose to connect with a dealer," he says.