We decided to visit two cutting-edge collision shops to see what technological solutions they are implementing and what the results are.
When we talk about collision technologies, a range of cutting-edge equipment comes to mind. This time, we opted for a grassroots approach, going out to meet shop managers who are not afraid to adopt new systems and equipment.
Francesco Buscema, co-owner with Jérémie Martel, son of the founder, and Guillaume Joannette of CARSTAR Anjou, opens his doors to us. This third-generation shop has around twenty employees and manages its operations using the Car Collision platform.
This relatively new platform is a versatile digital tool that allows you to see at a glance the progress of all shop operations.
"With this interactive platform, we can see everything from appointment booking to technician productivity, not to mention sales by category or claim," explains Buscema. This enables the manager to make decisions based on figures in real time. "This tool also allows us to measure our volumes by insurer," explains the co-owner.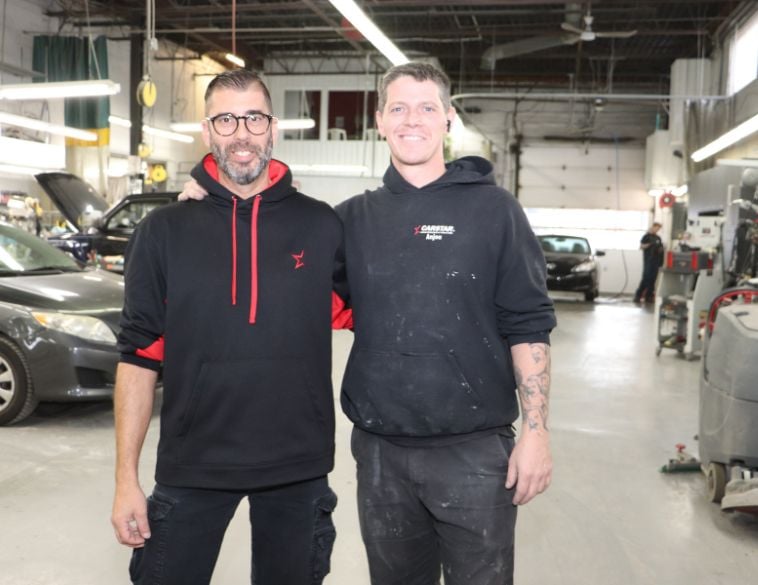 Understanding electronics and digital technology
This efficient shop carries out digital data analysis (scan) on all vehicles as soon as they enter the shop. This way, when you make your estimate, you'll have a clear picture of the work to be carried out and any previous damage. This operation also makes it possible to see the safety equipment that will require calibration and produces the documentation and processes that will be presented to the insurer to justify them. The same operation is carried out at the end of the repairs, to ensure that all collision-related fault codes have been dealt with.
For nearly two years, CARSTAR Anjou has had the equipment and accessories to carry out all these calibrations. "We still subcontract out the auto glass," explains Buscema, "but when it comes to calibration, we're on our own. On rare occasions, if the calibration process requires more space than we have, we entrust it to the dealers, but these are exceptional cases. The big advantage is that we save time and are in control of the whole repair process."
The co-owner feels that the calibration process is simple, the technicians are trained and the work is carried out step by step, digital tablet in hand. However, he finds that installing accessories takes time, and is keeping an eye out for possible quicker solutions. He also wants to combine this solution with the facilities required for alignment, an operation he is entrusting to a nearby mechanical shop.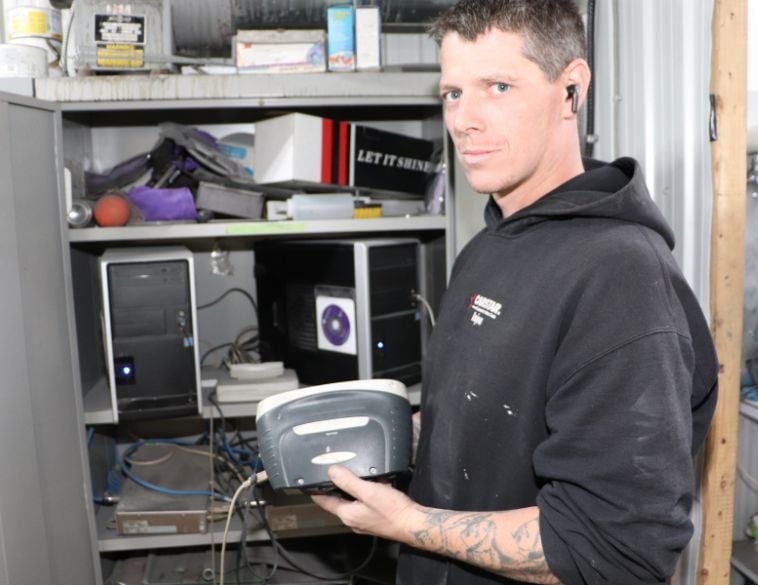 Repair instead of replace
The shop also has a repair station for plastic parts. This is a reasonable investment, which has a positive impact on the number of parts repaired and not replaced, even though the constraints imposed by manufacturers on the repair of these parts are becoming ever tighter.
Similarly, the shop is equipped to repair aluminium parts.
Guillaume Joannette will be joining us in the painting section. He explains that the highly trained painters use the most advanced techniques. For example, UV curing is used where the process permits to speed up operations.
To establish the colour, the spectrophotometer is also used to support the validation cards and the eye of experienced painters. "We use this technology to give us a base which we then refine with samples supplied by the paint company and our own tests," explains Joannette. "In fact, we keep these boxes in our archives when we have a perfect match."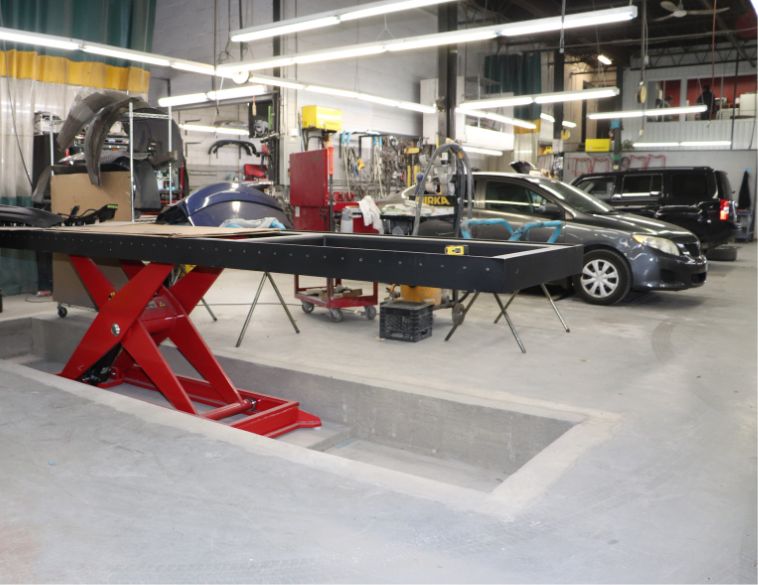 Going electric
At the time of our visit to Anjou, the shop was installing a lifting table whose capacities meet the requirements of the Tesla manufacturer. "This investment and our Tesla certification will enable our team to upgrade its skills in repairing electric vehicles. The equipment requested by Tesla will pay for itself when used on other electric vehicles, including heavy vans", Francesco Buscema sums up.
Karim Zaidane owns two collision shop owners in LaSalle, under the Carrossier ProColor and Fix Auto banners. Since taking over three years ago, he has completely transformed these two collisions, taking them to a remarkable technological level.
He welcomes us to his ProColor studio for an enlightening visit. Cet atelier à fort volume, avec une moyenne de 45 livraisons par semaine, gère ses opérations à partir d'une plateforme commune, comme ses collègues de l'Anjou. "All our technicians work with a digital tablet and the whole team can annotate the files in progress. This allows us to have information in real time, which is a great advantage for managing our operations, but also for sharing information with insurers and customers. When you have high volumes, you need to be able to track the progress of work on each vehicle," explains Zaidane.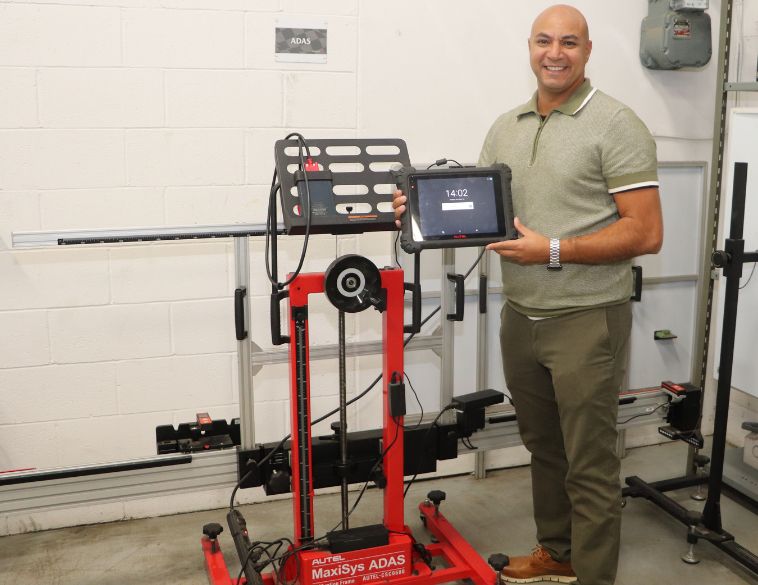 Autonomous operations
Here too, all vehicles undergo a digital data analysis on arrival and the necessary calibrations are carried out on site. "It's a justified investment and it was easy to install. I have an experienced mechanic on the floor who was already familiar with electronic diagnostics."
Having a team of mechanics also simplifies the repair process. Alignments are carried out on site, and the shop has been repairing and replacing car windows for as long as anyone can remember. All these capabilities reduce waiting times.
The shop has two tandem paint chambers. With DownDraft technology, two cars of different colours can be painted simultaneously. UV technology is also useful, especially for small jobs.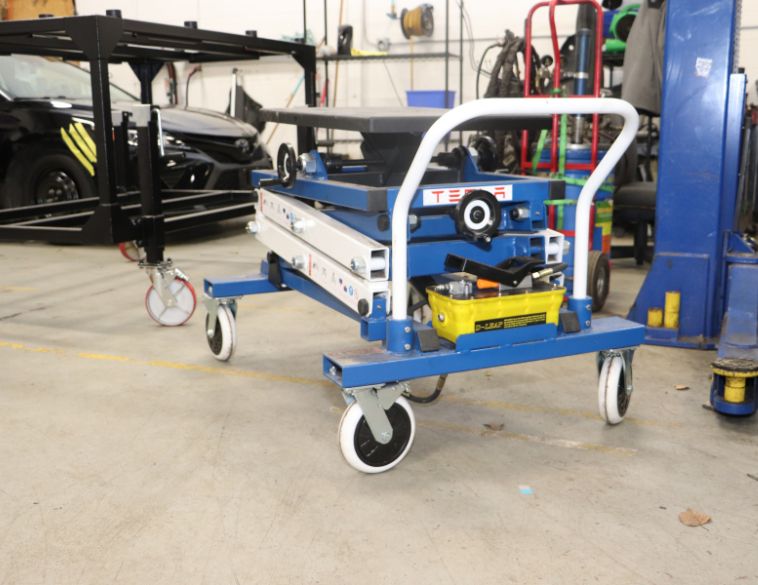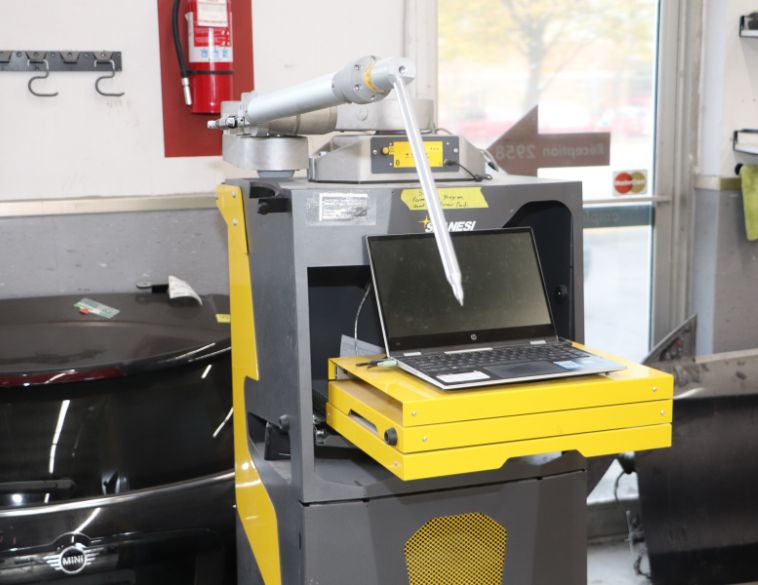 Developing knowledge
The shop has several certifications from manufacturers, including Tesla. Specific equipment is also used on a daily basis to repair other vehicles. "When new equipment arrives, our employees have to be trained to use it and it has to be used."
Moreover, Zaidane does not skimp on training. "This combination of high-performance equipment and technical expertise has enabled us to build our reputation and retain our employees. The same approach applies to electric vehicles. Safety is important and relies on training."
According to this shop owner, the future looks bright. Consumers increasingly understand the complexity of repairs.