How the processes adopted will define the results.
One of the most critical aspects of any collision repair is the painting/refinishing process. How well and efficiently it's performed can define the entire repair, impacting cycle time, quality, CSI, brand reputation and profit margins, just to name a few factors. 
Among the biggest considerations today for ensuring quality results concerns how the product is being applied in the paint booth. "There is a school of thought that 'paint is paint," says Stu Klein, Director, Collision for AIA Canada. He notes that, often, there are significant differences in chemistry between manufacturers and the various paint lines they offer. "All automotive painters should attend training classes put on by their paint manufacturer to ensure proper use of their products, including mixing and application techniques."
Big difference
With collision repair, margins are often wafer-thin at best. Any way in which a shop can save time and reduce waste when it comes to the refinishing process can make a big difference.
Gordon Wry, Training Instructor, Axalta Coating Systems, notes that one of the biggest issues impacting cycle times for many collision centres is not investing in modern drying equipment for curing primer. "Upgrading to new technologies like UV primer can shave 30 minutes or more off the drying process for undercoats," says Wry. 
As for reducing waste, he notes that there are several factors to consider when it comes to both coverage and consumption of refinishing materials. 
"Always use the appropriate value of undercoat or grey shade to help with coverage. This will limit the number of coats of base needed and help reduce cost as well as speed up dry times."
Additionally, Wry stresses that painters should always identify the colour before spraying the vehicle. "Never use the vehicle itself as a test card," he explains. 
At AIA Canada, Stu Klein concurs. He also notes that paint manufacturers have specific formulas to help painters mix the correct amount of material for a specific job. "Ensure your painter utilizes these tools correctly and follows all product maker guidelines, including spray gun and needle/cap combinations because improper application can negate mixing the correct amount." Translation: If they don't, the result can be a poor-quality finish and a greater potential for rework, harming both the shop's bottom line and reputation.
Coverage and consumption
Another factor to consider is how to maximize coverage and minimize consumption of materials. Gordon Wry says a key factor is using the appropriate value of undercoat to help with coverage. "This will limit the number of base coats needed and help reduce cost as well as speed up dry times," explains Wry.
Furthermore, he recommends that when it comes to spray gun adjustments, "always set the pressure from the wall and do not adjust the gun if possible."
In other words, leave the regulator on the gun wide open and, "use the regulator on the wall [where the air comes into the booth] to adjust the pressure on the gun. This way," he says, "the spray gun will perform as intended by the manufacturer—eliminating extra overspray and increasing transfer efficiency." Additionally, the painter should always refer to the product Technical Data Sheet for correct air pressure and fluid tip size when using a spray gun.
Wry says another tip for successful results, is to not over-apply clear coats. "Most new vehicles have a fair amount of orange peel, and it is OK for us to match that texture when refinishing adjacent panels. Keep in mind that we only need 2.0 – 2.4 mils of clear coat on average to protect the surface."
Estimating and repair planning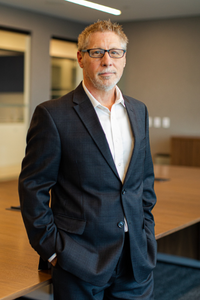 On the process side, Stu Klein notes that even if a painter is following best practices, if the shop is still experiencing losses on paint materials, it needs to look at its estimating/repair planning practices. 
"Ensure estimators are capturing all legitimate refinish operations required on each repair," he says. "You may not be able to negotiate more material dollars per hour, but a few missed .3 operations on every job will add up over a year."
Another tip for enhancing productivity in the paint booth is having a shop implement its own strict protocol when it comes to colour matching and blending—one that must be followed with every vehicle to ensure consistency. "To enhance paint booth productivity, this process along with any other prep must be done well in advance of the vehicle entering the paint booth," explains Klein.
Radar/lidar and automotive coatings

 
In recent years, the combination of increased aluminum and mixed materials used in vehicles, in combination with the growth in radar and lidar-based sensors, has represented a challenge for coatings manufacturers. It has been discovered that aluminum-based effect pigments in automotive paints can impact the transmission of radar signals, which could result in a vehicle that doesn't function properly, compromising safety and reliability—creating a potential disaster and liability issue for the shop and other key stakeholders.
As a result, there have been situations where some paint colours could not be recommended by vehicle OEMs, because of their tendency to interfere with radar signals. Cinthia Gutierrez Oliveros, Premium Segment Manager Americas, BASF Automotive Refinish; notes that the company has been developing radar-capable or non-critical repair paints for both its premium brands, Glasurit and R-M in accordance with OEM specifications. "The number of radar-capable shades tested to OEM specifications within our paint systems is steadily increasing and we are consistently working to expand our portfolio in this sector," she says. 
As vehicle technology continues to evolve, as do repair requirements (including refinishing), Gutierrez Oliveros explains that "radar system manufacturers, parts suppliers and designers will need to work together with refinish companies to create sensible solutions that meet safety requirements as well as customers' expectations." She says that in the past, the biggest driving factor was that paint shades had to match existing ranges and then "the paint limits were adjusted to ensure functionality because changing the range was too costly." Today, however, the issue regarding radar and lidar is considered much earlier in the vehicle's design process, meaning that going forward, the paint itself will likely not be such an important factor."