Ensuring efficient workflow is key in today's marketplace.
It's become a common scenario. Repair volumes have and continue to increase and yet collision centres are struggling to accommodate the jobs on offer to them. A big part of the problem revolves around labour shortages—a legacy of the COVID-19 pandemic when declining repair volumes saw many shops curtail staff counts to survive. With many senior technicians and staff also choosing to accelerate their retirement plans, it has left our industry with both a knowledge and skills gap—a situation where there is no easy fix.
Creative practices
Like anything else, where is a challenge, there is also an opportunity and while shop capacity is a significant issue at present, savvy collision repair operators, networks and other key stakeholders are looking at creative ways to overcome it. To be successful, however, requires a fundamental understanding of exactly what shop capacity is and how to measure it.
According to Domenic Prochilo, Chief Operating Officer at Simplicity Car Care, determining shop capacity requires a collision centre to understand how much labour it buys per day and what the global efficiency of that labour purchased is. Once you've established that, he says "You can start scheduling around that number."
Additionally, the repair planning process needs to be highly accurate and defined. "With staff shortages being a real problem, no collision centre can afford a tech to work on an ill-prepared vehicle in their stalls," says Prochilo. He notes that the third factor to consider is the ability to think outside the box. "Be innovative, try something new, brainstorm with your people, and ask the technicians, "If we could do anything or anything differently, what would it be?"
True collaboration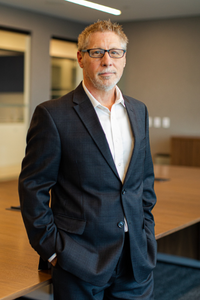 Stu Klein, Director, Collision at AIA Canada, notes that addressing the issue of shop capacity requires true collaboration and effective communication among all stakeholders. Like Prochilo, he stresses the need for shops to "steer away from traditional estimates and toward performing complete repair plans. Try to identify and schedule all ADAS calibrations and other sublets at the beginning. Maximize communications between departments and stakeholders.
In terms of collaboration, creating agreements that require repair procedures and standards set by vehicle OEMs as well as material and equipment manufacturers to be followed is also essential. There's also the question of planning the right mix of jobs so the shop can maximize its production processes. Sylvain Seguin, President, Fix Network Canada explains that often, there's a tendency for shops to jam up with multiple big hits and non-drivable vehicles, which chokes production and causes significant delays. He says that by planning the right mix of small, medium and larger repairs, a lot of those issues can be mitigated.
Another factor to consider is staff availability. "You need to know the capacity of your technicians and schedule that accordingly," states Wade Bartok, President & CEO of CSN Elite in North Vancouver, B.C. "You need to consider your shop's estimating efficiency and also when staff are away." For example, he says that if a collision centre has a 20% ratio, it needs to schedule 80% of its capacity. "If you take walk-in work you need to determine what amount of work you will allow and schedule for that. If you have four body technicians and one of them is going to be away, it reduces your input by 25%." In these circumstances, operating at over capacity for any period can very quickly become overwhelming.
Balancing learning and efficiency
With staffing being such a pivotal part of shop capacity, the need to balance a quality learning environment with production efficiency is essential. Doing it effectively, however, requires identifying senior, more experienced staff members who are suitable mentors. "Identify those that seek out opportunities to continue their education and actively share with their co-workers," says Jason Scharton, Global Expertise Delivery Manager, 3M Automotive Aftermarket. "Assigning an apprentice to a technician without the aptitude for mentorship will not only impair productivity but also provide a potentially negative experience for the apprentice that leads to their departure from the industry."
Once those mentors have been identified, it becomes critical in focusing on the important skill sets an apprentice needs to develop over a period of time, such as by month or by quarter. "As much as possible, assign work that allows the apprentice to focus almost exclusively on one to two of these skills," explains Scharton, "rather than on a wide range of activities." This way, the apprentice can develop a higher skill level in one area, and once that skill has been deemed sufficient, the mentor is able to sign off on their competence, allowing the apprentice to move onto the next set of skills."
Entire production
Compensation is often a complex subject for collision centres, especially today. One way to tackle this issue is by exploring plans that focus on the shop's entire production output, rather than just an individual technician. "This," explains Scharton, "should encourage the team to work across departments, where there is a gap, instead of focusing on their own stalls."