Proper panel prep requires a different approach in today's collision repair environment. 
Many of us have probably heard the saying "it's all in the prep" when it comes to body work and refinishing exterior panels. And in the modern collision repair environment, where technicians are frequently dealing with vehicles that use multiple substrates, ensuring the surface is properly prepared for primer and paint has never been more critical.
"Modern substrates/factory panels, have a thinner paint coating and therefore are more sensitive for sanding through," explains Leonardo Gómez, Business Sector Manager, Global, Automotive Refinishing, for Mirka. The first step in prepping a surface," he says, "is to identify the substrate."  
Different techniques
Different materials such as steel, aluminum, carbon fibre, or plastic require different sanding techniques and tools, which means a technician needs to have the correct abrasive for the material they're working with as well as use the right technique. The latter is essential for preventing deep scratches or other imperfections that would require an extra lead time and the use of materials to correct the damage.
Gómez also notes that "implementing standardized refinish procedures is the best way to guarantee the quality of the work and repair process efficiency."
At Chief Collision Technology, Mike Croker, Director of Product Management, notes clear and concise communication between body technicians and the refinish department is essential for achieving optimal repair results. "They both need to understand the process that a specific refinish company requires, especially when you factor in the different substrates." Otherwise, he says that a shop can be faced with endless issues and delays due to a lack of coordination and understanding between the body repair technician and the painter/refinisher.
Knowledge and training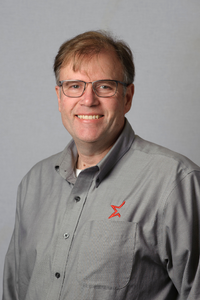 Knowledge and training are also key factosr in achieving the best possible finish when it comes to body repairs and panel prep. "It's important to ensure the substrate you're working with is solid and suitable," explains Bill Davidge, Director, OEM Strategy & Equipment, CARSTAR. Additionally, the technician needs to take note of the varying levels of ceramic coatings available, as this will impact the end result. This is particularly important, notes Davidge, because ceramic coatings are still a relatively new product and not all technicians will be familiar with them. Training and skill level also come into play when it comes to preventing adhesion problems with primer and paint. "Adhesion issues tend to be a result of new products being applied over remaining ceramic," says Davidge. "Also, carefully following paint manufacturer technical data sheets is now required as operations that used to be standard for this process often no longer are."
Depending on the substrate, not only do technicians need to ensure they are using the right equipment for working on the right material—especially with different substrates, like aluminum and steel—they need to avoid cross-contamination at all costs, meaning that sanding material and repair stations for aluminum need to be kept separate from steel sanding repairs. Ulf-Peter Astrand, Technical Manager, Surface Finishing, for Mirka, also notes that different substrates also behave differently when you are working with them and need to be cognizant of issues such as heat build-up. "Aluminum is more prone to heat build-up during sanding than steel, which can cause the material to warp or distort," he says. Astrand also explains that technicians "should make sure to avoid overheating the surface by using light to moderate pressure when sanding."
Dust considerations
Dust is also an issue, particularly when sanding aluminum. "When sanding aluminum enclosure vehicles, dust and debris can be more of an issue than with other materials," states Astrand. He notes that technicians should ensure they're wearing proper personal protective equipment (PPE) as well as keeping a "dust-free" ambient with the use of dust extractor systems to prevent the inhalation of harmful substances and contamination of the aluminum surface during the repair and refinishing process. Contaminants not only pose a health and safety risk in the shop environment; they can also impact the panel's integrity as well as result in unsightly surface flaws once the vehicle has gone through the refinishing stage.
Mirka is recognized as a pioneer in delivering dust-free sanding solutions for collision shops, which have proved to be a game changer for the industry. "For over 20 years we have been offering Net abrasive products, with a full range of tools and dust extractors, explains Leonardo Gómez. "By using the complete modern dust-free solution with equipment and abrasives like those we offer at Mirka, the dust is collected where it is generated, at the surface and doesn't get airborne." The end result, is the ability for shops and technicians to perform faster, safer prep work, which in turn leads to better refinish results, more satisfied customers and stronger stakeholder relationships.