Proper rivet and bonding techniques are essential for maintaining structural integrity on today's vehicles.
From an engineering standpoint, there are a number of similarities between the automotive and aerospace industries. Maximizing performance and minimizing weight have always been a priority in the aviation sector. Take construction techniques. Rivet and bonding have been a primary method for assembling aircraft for decades as it creates a light and strong structure. In more recent times, we've seen it increasingly adopted by automotive OEMs as they continue to look for ways to minimize weight gains and achieve ever tighter fuel economy standards, while ensuring a stiff, robust vehicle structure.
Correct structural holding
When it comes to collision repairs, there are some things to consider when it comes to rivet and bonding techniques. A key one is ensuring the vehicle is held properly prior to the repair.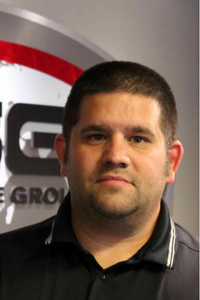 "If it is not held in place perfectly, you're not going to get a correct result when it comes to the repair," explains Mike Croker, Director, Product Management for Chief Collision Technology He also notes that when it comes to EVs, proper structural holding is also critical, since the battery pack forms a large part of the overall vehicle structure and needs to be removed when performing repairs. "You have to make sure you replicate the structure as if the battery were in place, on the frame rack when performing rivet bonding and structural repairs."
There's also the question of the equipment required. The challenge, at present, is that many OEMs still require different tools to perform the work, which can make it costly for shops, particularly if they are repairing multiple makes and models of vehicles, which many still are. Training is also a critical element. "Knowing what to do via specific guidelines and processes will ensure success and a solid repair," explains Al McNeil, Field Technical Analyst, Western Canada; CSN Collision Centres. "Having the correct training on rivet bonding is important to the proper repairs and knowledge of the special rivets and bonding materials used for each specific vehicle," he says.
OEM rivets essential
Rivets can be applied with or without adhesives. "It depends on the particular OEM repair procedure for a vehicle," notes Arman Gurarslan, President, Arslan Automotive, which provides repair equipment and solutions for the collision industry, including rivet and bonding. Gurarslan explains that vehicles that incorporate aluminum structural and body components, such as Ford F-Series pickups and some luxury vehicles like high-end Audis and Jaguars, require the use of OEM structural repair rivets in order to perform body repairs. "Aftermarket structural rivets are generally not authorized by OEMs," he explains. The reason why is that OEMs cannot guarantee the safety and reliability of the repaired vehicle if their own, approved structural rivets are not used.
Regarding the actual repair process, Russ Duncan, Director of Sales and Marketing, Canada for Pro Spot, notes that utilizing a workstation is critical when it comes to efficiency in performing rivet and bonding operations. "The right tool, correct dies for the job, the correct material, and applicator need to be on hand and ready to go," explains Duncan. Additionally, the exact repair procedures need to be close at hand, so that the rivets are driven into the correct depth, resulting in a strong/safe join. Modern Single Pierce Rivet Guns, like CMO SPR units offered through Arslan Automotive, also features a memory card, so that the parameters for each rivet installation, including the pressure/force applied are recorded, enabling the shop to thoroughly document the work and demonstrate the correct procedures were performed.
And ensuring these correct procedures are maintained requires ongoing technician training, since OEMs frequently make changes to a vehicle as well as the repair procedures required. And today given the resources available to do that, there's no excuse not to stay current.
The right resources
"OEM certifications are helpful because they ensure your technicians have the resources needed for the rivet bonding process," says Bill Davidge, Director, OEM Strategy and Equipment, CARSTAR. "It's a very simple process if you consult the most recent OEM guidelines for every repair." By doing so, technicians get to know and understand the OEM-approved riveters and materials for performing repairs, avoiding many potential problems, including corrosion from performing incorrect procedures or using the wrong rivets or adhesives. "The right adhesive can stop corrosion and it's easily seen when you are welding aluminum if it's sat around too long. If we try and bond over the film, the result will never be successful."